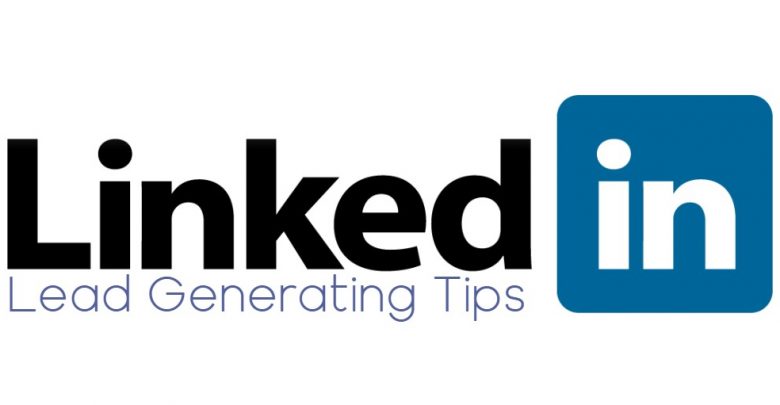 Lead generation is an integral part of every successful business. A business needs to build a reliable stream of leads in order to get more valued and returning customers. Most of the businesses and companies use different ways to generate leads such as email marketing, social media, and PPC, but only a few of them have tapped into LinkedIn for generating qualified leads.
LinkedIn is the world's largest database of professionals and it could be a great place for marketers, salespersons and business owners to generate more leads. If you are struggling to find out the target audience on LinkedIn with intention of lead generation, then have a glance at the following guide on how to generate leads from LinkedIn without wasting your time, efforts and resources.
Optimize your Profile Properly
You need to optimize your profile in the best possible way if you really want to connect with relevant people in the industry you don't know. Your profile and all the information and details mention on your LinkedIn profile matters a lot when you are using LinkedIn for business. that is the reason, make sure your profile is optimized with all essential details, otherwise, you could be marked as a spammer. When people see an unprofessional selfie as your display picture and a few words to describe who you are and what you do, they are unlikely to connect with you. But if there is a professional headshot, an intriguing biography, and qualification with professional experience, they are going to want to know more by adding you to their connections. A professional headshot, brief and professionally written biography, professional qualifications and experience make a perfect LinkedIn profile.
Create your Own LinkedIn Group
Creating your own group on LinkedIn is a superb way to generate more leads for your business by building up your authority in your industry. It allows you to add more industry-relevant people in your circle so you can build professional and strong relationships with them to convert them into valuable customers. Publish informative, problem-solving and useful content in your group and be quick to respond to members' posts to make them feel valued. Try to post trending news and information within your niche to add value to your target audience. Once you have a lot of relevant people in your group, it is time to start lead generation by presenting your products or services as the best match to the needs and requirements of peoples in your group.
Build Out Your Lead List
When you have more LinkedIn connections and more members in your group, you should start building your lead list. For this purpose, you can use built-in search features like LinkedIn Sales navigator and other tools like email extractor to gather personal data of potential leads so you can easily reach them out to convert them into valuable customers. You should find out and reach people in your industry who are at the same level or designation as you. For instance, as a manager, you should reach managers of relevant companies or businesses to boost the chances of securing more sales.
Remember to Post an Update Regularly
Take time to post a useful and relevant update to your LinkedIn network in order to keep your audience engaged. Use LinkedIn daily update option to share a link on informative article, video or user-generated content that is relevant to your industry and useful for your connections. You can also use LinkedIn Pulse, or LinkedIn Today for this purpose. However, you should not be selling anything while posting an update. Adding value and sharing your expertise is the best way to post regular updates on your LinkedIn profile to become an authority in your market.
Engage with your Connections and Turn them Into Leads/customers
When there is a huge number of connections, you should start engaging with your audience and convince them to buy your products or services that could be the best choice to solve their issues and problems. You can become an industry leader and authority by publishing problem-solving, informative and industry-relevant content consistently. You should offer value to your every connection and make sure to respond quickly whenever they reach out to you with their queries. Try to genuinely resolve their queries to build trust. If you will be able to engage with your audience successfully, you will have more chances to convert them into leads and secure more sales.