Smart Speakers are the latest products of incredible innovation in technology because these are just like the loudspeakers with an additional voice command feature for hands-free use and can serve as a virtual assistant. Therefore, you must have them in your home to ease your daily activities. But which will give you the best outcomes and bring you the most of your money? We have created this comprehensive guide showing the top 5 best smart speakers for your home to buy in 2023.
Why Do We Need To Pick The Best Smart Speaker?
An ordinary smart speaker cannot provide the best-desired results, and ultimately, your money will have no return. So, to find the best outcomes, you must pick the top product available. Obviously, it is a complex task to get the top one as it requires much time to sort the available brands and manufactured products. Therefore, you must need to keep some common points under consideration while purchasing a product, like voice connectivity, compatibility, prices and feedback. This strategy will indeed enable you to acquire the best smart speaker.
Top 5 Best Smart Speakers For Your Home
To help you find the best smart speaker for your home, we have performed deep research and sorted a wide range of products available on the market. After such challenging work, we have picked the top 5 best smart speakers in 2023 that you must buy for your home to bring some magic and add versatility.
1 – Bose Home Speaker 500
Bose Home Speaker is the top product to buy from our list owing to its high accuracy control via three different methods. Additionally, you can connect it with Bose Music App for enhanced control and operate it with 6 buttons on the body beside your voice. Besides these, the noise-rejecting mic provides a clear voice to the built-in Alexa and Google Assistant, which has improved its functionality.
You can easily enjoy your favorite songs and music because the stereo sound produced by a single speaker can fill your room for an optimized experience. Moreover, if you have Alexa in your home, you can easily make, or place calls with the device.
What We Like The Most?
Excellent Connectivity
Stereo Sound
Built-in Alexa and Google Assistant
High-Quality Mic
Brilliant Control
What Are The Cons?
Extremely Expensive
Do Not Support Apple Music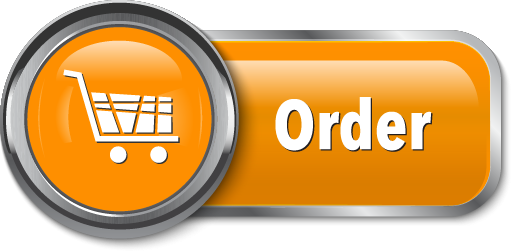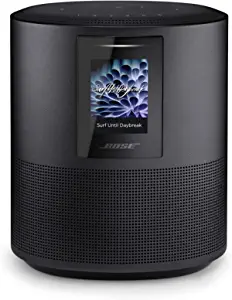 2 – All-New Echo Dot Smart Speaker
The All-New Echo Dot Smart Speaker can control a large number of other compatible smart devices with your voice. Moreover, the built-in sensors will bring you fantastic comfort as they can turn on the light during the dark and fans when the temperature is high. While, the mic can effectively capture even a low pitch sound and may cause privacy violations. Therefore, it can be turned on/off as per demand.
In addition, you can connect it with multiple sound-producing devices like Fire TV or your mobile to enjoy Apple Music, Google Music, and Spotify. The deeper bass, clearer vocals and vibrant sounds will bring you the best experience by providing an echoic voice inside your room and can create a home theatre system.
What We Like The Most?
Ergonomic Design
Built-in Privacy Buttons
Temperature Sensor
Echoic Sound
Environment Friendly
What Are The Cons?
Poor Customer Support
Connectivity Issues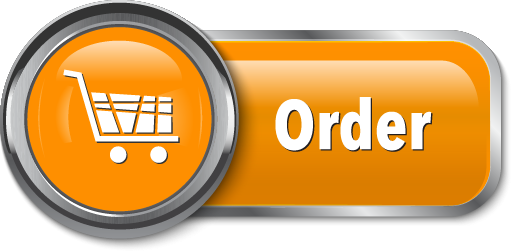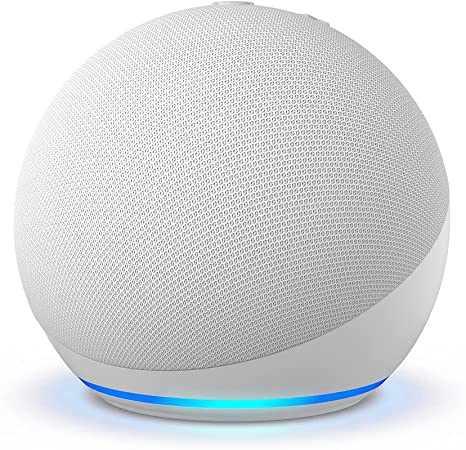 3 – Bose Portable Smart Speaker
As the name represents, this product is extremely lightweight and, thus, can easily be transported from one place to another. The body is made of durable material that allows long-term usage and is also water-resistant. Besides WiFi connectivity, you can also connect it to your mobile device through Bluetooth to enjoy your favorite music at any place and at any time. Thus, you can enjoy Amazon Music, Spotify and other integrated music platforms.
The built-in Alexa feature helps you control it more precisely, making it hands-free and phone-free. Moreover, you can also make calls with the help of this product, while the speaker provides 360 degrees of loud and clear sound with powerful bass. The battery can run for 12 hours after a complete charge.
What We Like The Most?
Simple Synchronization Technology
Portability
Long Battery Timing
360 Degree Voice Spreading
Durable Design
Water Resistant
What Are The Cons?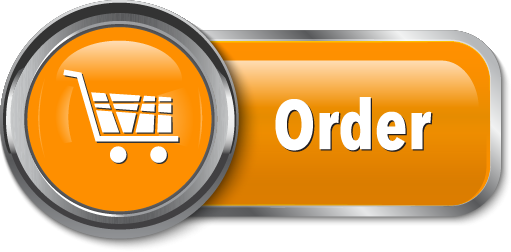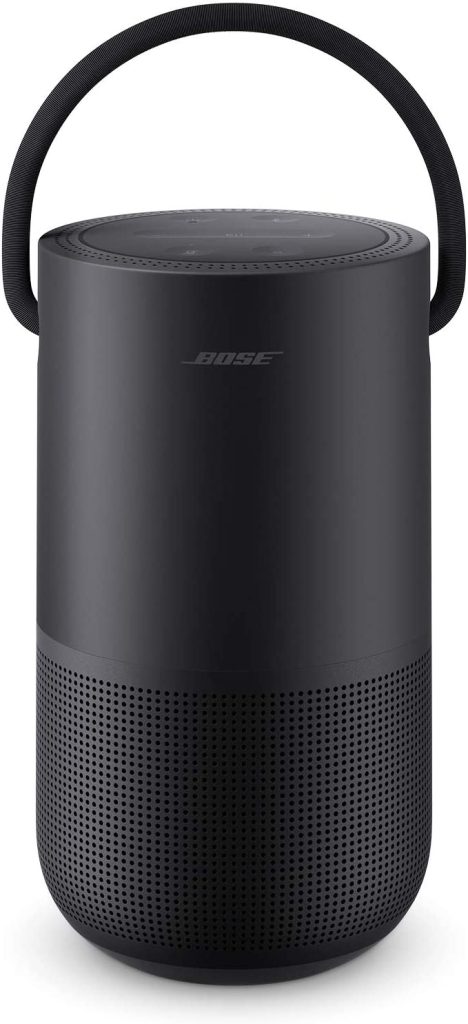 4 – Sonos One (Gen 2) Smart Speaker
Sonos One (Gen 2) Smart Speaker comes with the ability to fill your room with echoic harmonics for an improved hearing experience. Moreover, you can connect it easily with several music apps like Apple AirPlay2, Google Music and Spotify through WiFi or Bluetooth. The versatility makes it able to use in any room and even in the kitchen.
The brilliant built-in voice control can easily understand your commands and thus makes it one of the best virtual assistants. The compact design makes it humidity resistant. Therefore, you can use it in your kitchen for listening to your favorite music or getting answers related to cooking while performing your work.
What We Like The Most?
Powerful Built-in Voice Control
Stereo Sound
Excellent Connectivity
Humidity Resistant
Compact Design
Low Price
What Are The Cons?
Body Compact But Not Durable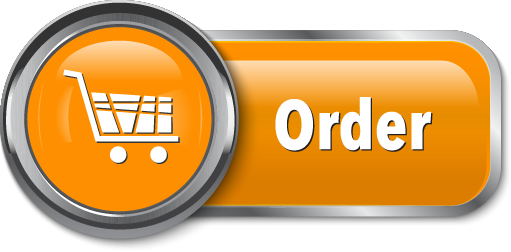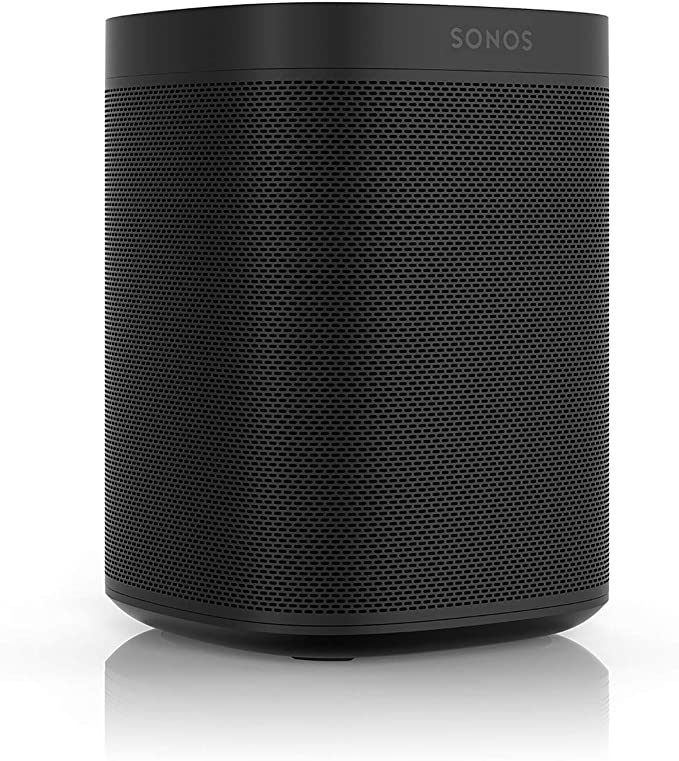 5 – Dolby Atmos Echo Studio Smart Speaker
Accompanied by intelligent sensors, Dolby Atmos Echo Studio Smart Speaker can easily configure your space and produce acoustic waves accordingly. The spatial audio processing technology delivers an echoic voice with strong bass for an optimized experience. The Mic on/off button is also present to protect your privacy. Alexa is also there to provide assistance and keep synchronization in your home.
Moreover, the excellent WiFi and Bluetooth connectivity technology helps you stream your favorite apps. Thus, you can enjoy your favorite music from top apps Amazon Music, Apple Music, Spotify, Pandora and Tidal.
What We Like The Most?
Spatial Audio Processing Technology
Excellent Connectivity
Incredible Compatibility
Improved Privacy Feature
Adaptable To Any Room
What Are The Cons?
Poor Mic Capturing
Battery Drains Overnight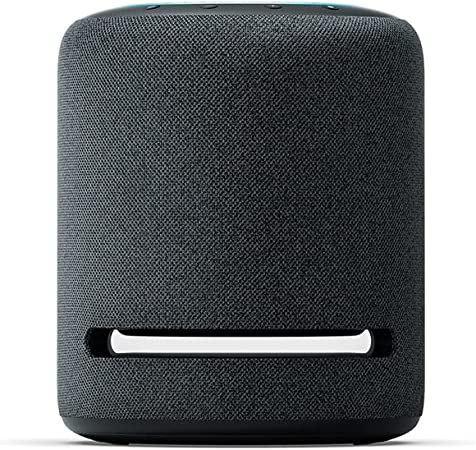 Final Verdict
As a final note, it is worth important to have a best smart speaker in your home as they provide assistance at number of different occasions and ease your tasks. Therefore, we have done thorough research in the market and have listed the best available products here. All these are the details about the top 5 best smart speakers to buy in 2023 for your home. I hope this guide works best for you. Stay tuned for more information!