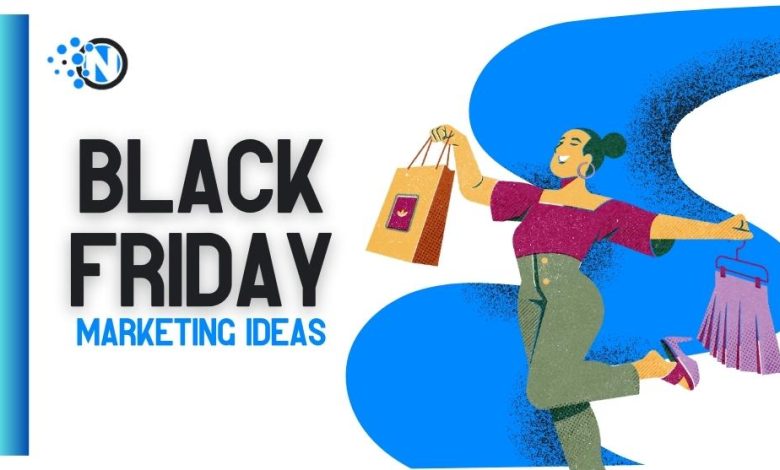 E-commerce websites have become a great source of earnings in recent years for their global approach and easy accessibility. However, the increased marketing competition has made it challenging for them to sustain their position in the market. Therefore, they need effective marketing strategies to make their mark in the world by getting more sales and revenue. Reaching out to the audience with exclusive deals on special occasions, like Black Friday, could be a great option to capture the attention of customers and increase brand awareness.
Below you can find the best Black Friday marketing ideas for eCommerce websites to skyrocket your sales this season.
What is Black Friday?
Black Friday is one of the most auspicious annual shopping events in the United States. Generally, it is celebrated the day after Thanksgiving, the fourth Thursday in November. It is the unofficial start of the holiday shopping season, where retailers offer significant discounts and promotions on different products. The buyers move to physical stores as well as visit online eCommerce websites to make purchases and take advantage of these deals. As a result, they can grab more items by spending less money. Similarly, businesses can expand their outreach to a large customer base and enhance their awareness. Black Friday is known for its long lines, high customer turnout, and early store openings. Thus, you must leverage the power of this brilliant occasion to take your eCommerce website or business to an advanced level.
Best Black Friday Marketing Ideas
To grab the complete benefits of Black Friday, you must be very strategic to bring more customers and visitors to your eCommerce website. In the under-section, we have enlisted some effective strategies you can opt for to boost your sales and revenue.
1 – Set Up Early Discounts
Generally, eCommerce stores offer products at discounted prices on Black Friday only. However, you must set up early discount campaigns to grab the attention of the users. To maintain generating enough revenue, you can start offers like 20% or 30% off and then increase it up to 50% or 70% on the desired day. Consequently, you will be able to win the trust of your customers in advance and generate enough revenue on the sales day. Ensure the products' quality, as it helps you receive a permanent audience.
2 – Email Marketing Campaigns
Email Marketing has been the top source of marketing and is the best way to drive more audience toward your e-commerce website. Leverage the power of exceptional email extracting tools and collect the list of as many addresses as possible. As a result, you can reach a broader audience. Next, you need to create a comprehensive strategy to craft compelling subject lines and content that can resonate with audience interest. Further, you can add exclusive Black Friday offers to your subject or images. Hence, users will be more attracted to your site.
Read Also: What Makes An eCommerce Website Successful?
3 – Social Media Advertising
Social media platforms like Instagram, Facebook, and Twitter are now incredibly popular with millions of people using them on an everyday basis. Thus, you can utilize the power of this high-end platform. Create engaging content like images, videos, and eye-catching graphics, showcasing your Black Friday deals. Post them on your accounts to reach global users. Also, you can run paid advertisement campaigns to reach a larger audience. Furthermore, you can consider collaborating with social media influencers to promote your products.
4 – Content Marketing
E-commerce websites are not only focused on showcasing product images but also help people learn about the products' details. Therefore, you must consider content marketing on your site as an essential tool to attract organic traffic. Focus on writing informative and engaging blog posts, videos, and infographics, related to Black Friday deals. Moreover, you can offer gift guides and promote shopping tips. Then, you should optimize the content according to the latest SEO standards to increase its visibility in search results.
5 – Exclusive VIP Offers
Another great idea for Black Friday is to reward loyal customers and subscribers with exclusive VIP offers. In this way, you can bring more loyalty to your websites and receive permanent customers. Consequently, you will be able to receive sales throughout the year. Running a loyalty program or granting them access to offers in advance could be a more significant option. Also, highlight these offers in your marketing campaigns to encourage more customers. As a result, you will bring more customers to your company.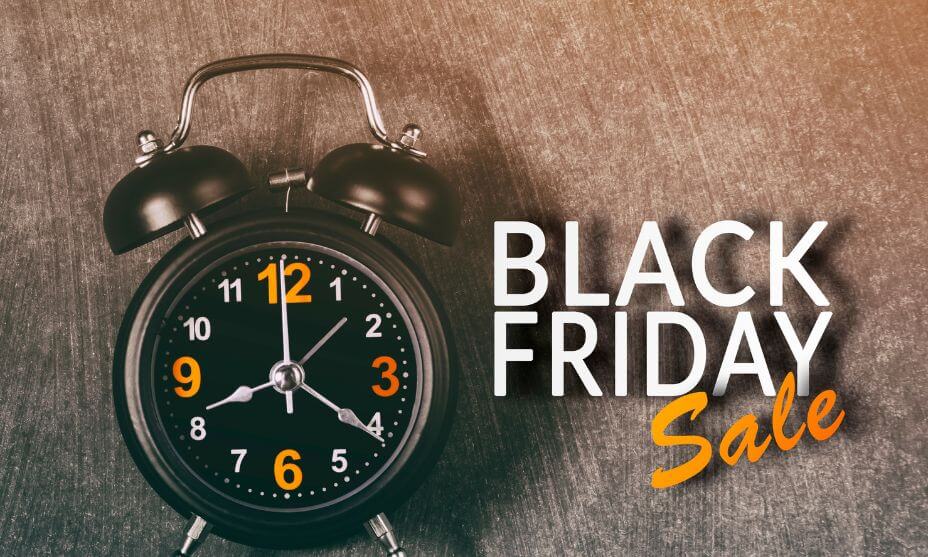 6 – Limited-Time Flash Sales
Black Friday is a one-day occasion. That's why most of the e-commerce websites and brands start their sales before the day and make it longer even for a weak. However, if you want to put a great focus on this auspicious day, you can create a sense of urgency by introducing limited-time flash sales. In this way, you can entice your audience to make quick purchase decisions. Ultimately, you can promote these flash sales prominently on your website and in your marketing campaigns as well to grab more sales.
7 – Mobile Optimization
It is very important to note that your eCommerce websites must be fully customized for mobile devices. The main reason is that most people use their Androids or iPhones to visit online stores and make purchases on Black Friday. Additionally, a responsive and user-friendly mobile experience is crucial for maximizing conversions.
8 – Essential Customer Support
You must set up a proper customer support channel to tackle such a large customer base on Black Friday. Install AI-integrated chatbots on your site as well as on social handles to deal with customers' queries. Consequently, you will be able to streamline their journey with your company to turn them into valued customers.
Ending Note
Black Friday presents a significant opportunity for e-commerce websites and businesses to succeed in this competitive landscape by increasing their sales. They must create a comprehensive marketing strategy, encompassing early bird discounts, email marketing campaigns, content marketing, and social media advertising. In addition, you can set up limited-time flash sales, mobile optimization, and exclusive VIP offers to enhance the shopping experience and drive conversions. Moreover, user-generated content helps you influence your customers by following the latest trends and meeting their requirements.