Tech
10+ Best Tech News & Information Websites In 2023
Tech news websites are an amazing source to stay connected and entertained with the latest technological trends and innovations happening around the world. Are you looking for the best tech news and information sources in 2023? Whether you are a tech enthusiast or an industry professional, you'll find the resources to stay up-to-date with the ever-changing tech world.
Keeping up with the latest trends can be challenging as technology evolves rapidly. From up-to-date industry insights to expert analysis, these sites have everything you need to stay informed about the world of technology.
10+ Best Tech News & Information Websites
Discover the best sources for tech news and information in 2023 below. This valuable list of tech news websites will be effective for you in gaining information about tech trends.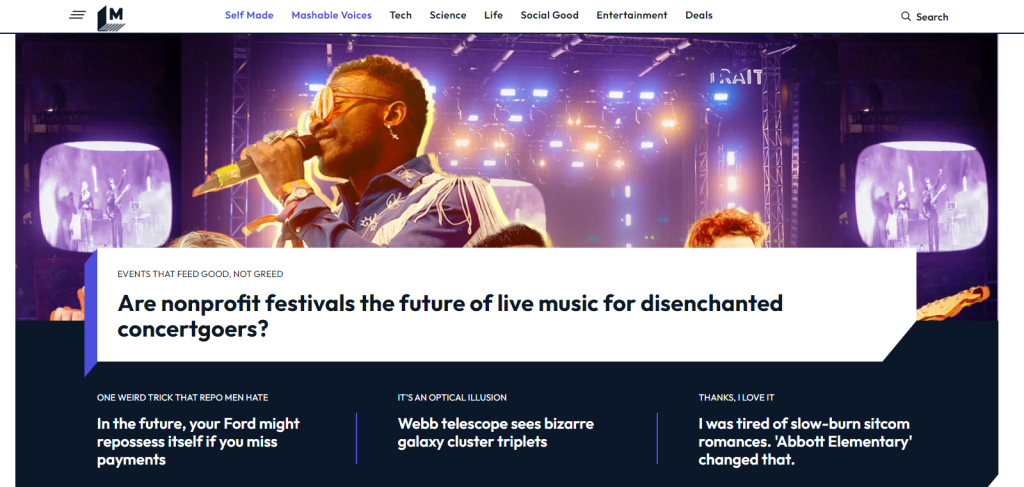 Mashable is one of the most popular tech news and information websites, with over 40 million monthly visitors. They provide a wide range of technology-related content, including reviews, news, and tutorials. Mashable also has a special section dedicated to "mashups" – creative pieces of art created by combining two or more elements from various sources.
Mashable has an extensive team of editors and writers who cover topics such as Artificial Intelligence, cloud computing, and virtual reality. They are constantly reporting on new developments in the world of technology, keeping readers up to date on the latest trends and products. On top of that, they offer helpful advice to those looking to invest in technology and how to best use the products they already own.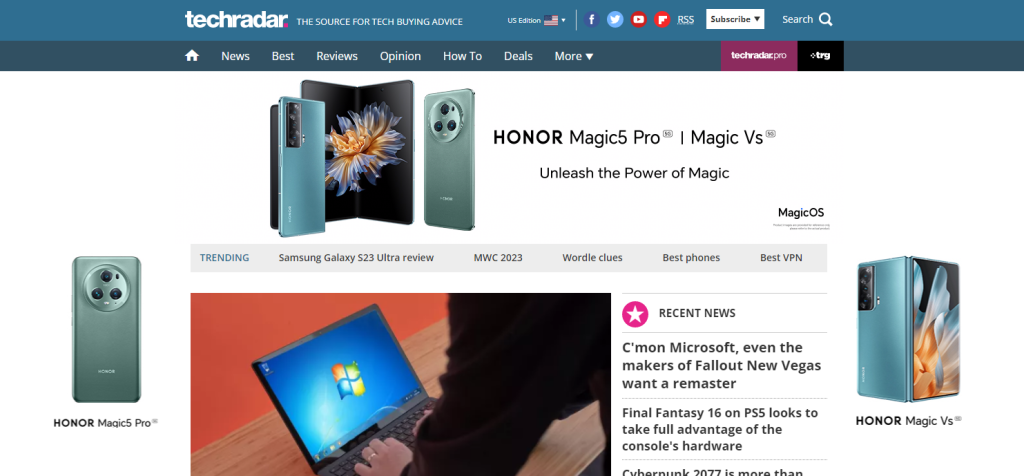 TechRadar is one of the leading tech news and information websites. Founded in 2004, Techradar is dedicated to providing readers with the latest technology updates and product reviews. With a focus on consumer electronics, mobile devices, software, and gaming, Techradar offers comprehensive coverage of the latest industry trends and new products. The website also features many opinion pieces, analyses, and in-depth reviews.
For tech enthusiasts and gadget fans alike, Techradar is a great resource to stay up-to-date on the newest gadgets, accessories, and tech advancements. Readers can easily access the latest news and product reviews through their user-friendly interface. Techradar offers extensive guides and buying advice for different categories, such as phones, laptops, tablets, and TVs.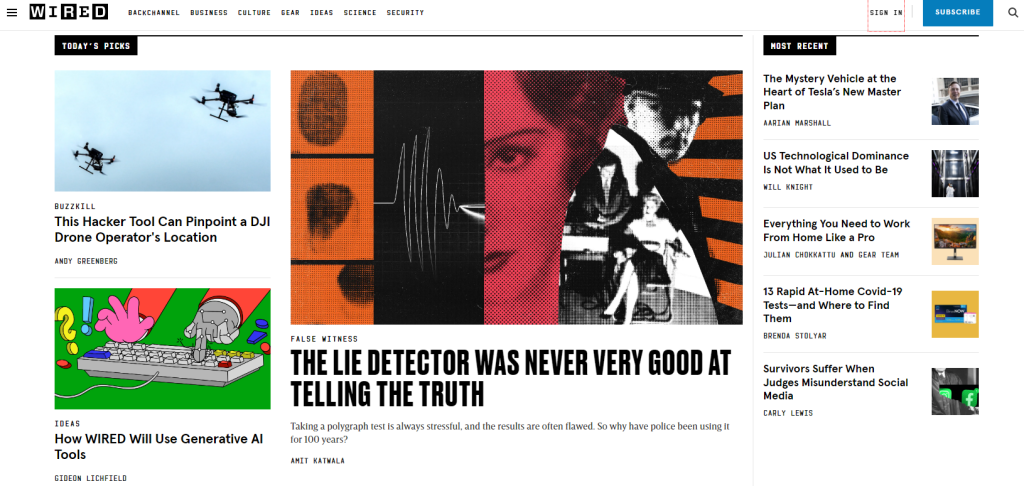 WIRED is a well-known tech magazine and news website founded in 1993. It has covered a wide range of topics, from the internet's impact on business to the latest developments in artificial intelligence. The website also offers reviews of new products and services, insightful analysis of industry trends, and in-depth reporting on the companies behind the tech industry. WIRED has an extensive library of tutorials, articles, and videos to help users learn more about their favorite technology products and services.
WIRED has an active online community where readers can share their thoughts, ask questions, and get advice from other tech enthusiasts. It is an excellent resource for anyone who wants to stay up-to-date with the latest technology.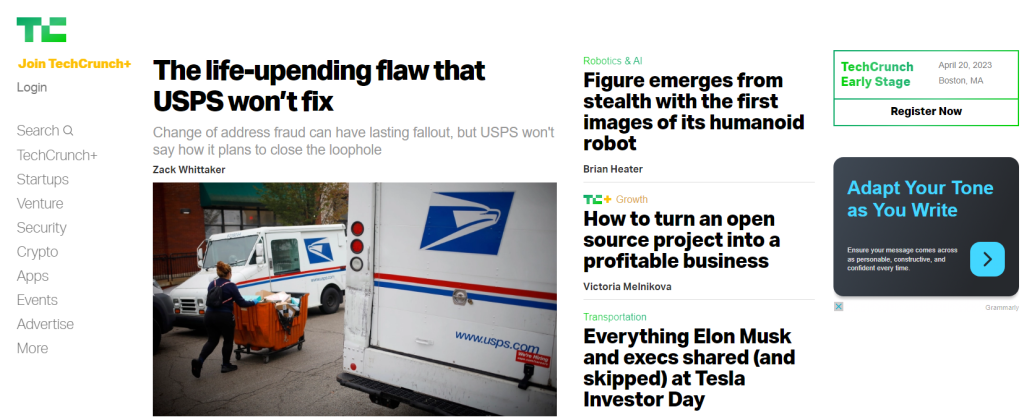 TechCrunch is one of the most trusted tech news and information websites today. Founded in 2005, TechCrunch provides tech-related news, reviews, analysis, and commentary to over 11 million monthly readers. From up-and-coming start-ups to established technology giants, TechCrunch covers it all. The website also features many articles on entrepreneurship, venture capital, and Silicon Valley's hot topics.
Additionally, TechCrunch hosts an annual conference called Disrupt. This event brings together the top minds in tech worldwide to discuss their work and share ideas. With its well-rounded coverage of the tech world, TechCrunch is an excellent source for anyone looking to stay up-to-date on all the latest trends.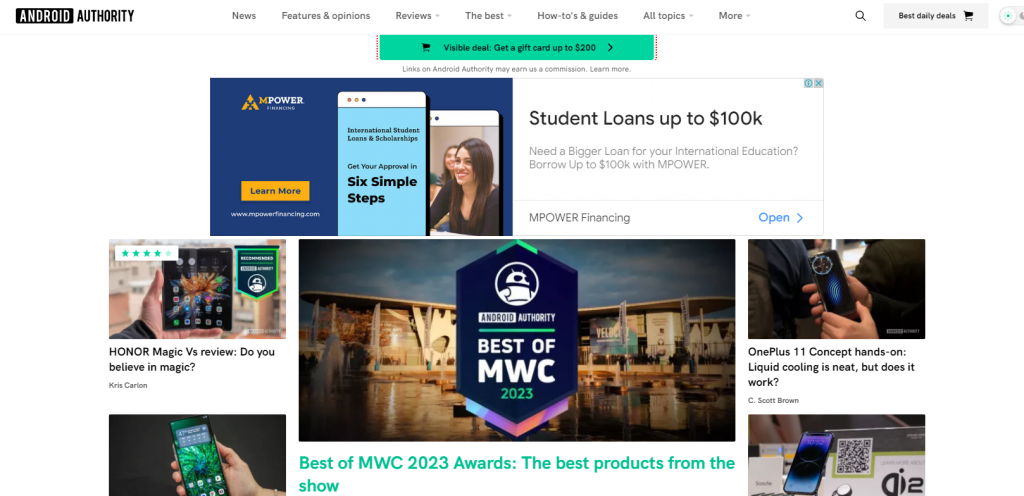 Android Authority is one of the best tech news and information websites in 2023. It provides comprehensive coverage of the latest technology news, reviews, and more for Android users and enthusiasts. Android Authority offers product comparisons, hands-on reviews, user-generated content, and more. The site also has a helpful Q&A section where you can ask questions and get help from other Android users.
In addition to its regular content, Android Authority hosts live streams, hangouts, and giveaways, making it an excellent resource for any Android user. Their forum section allows readers to join discussions about their favorite topics and seek advice from experts. Furthermore, their mobile app will enable readers to quickly access all the content they need on their smartphones or tablets.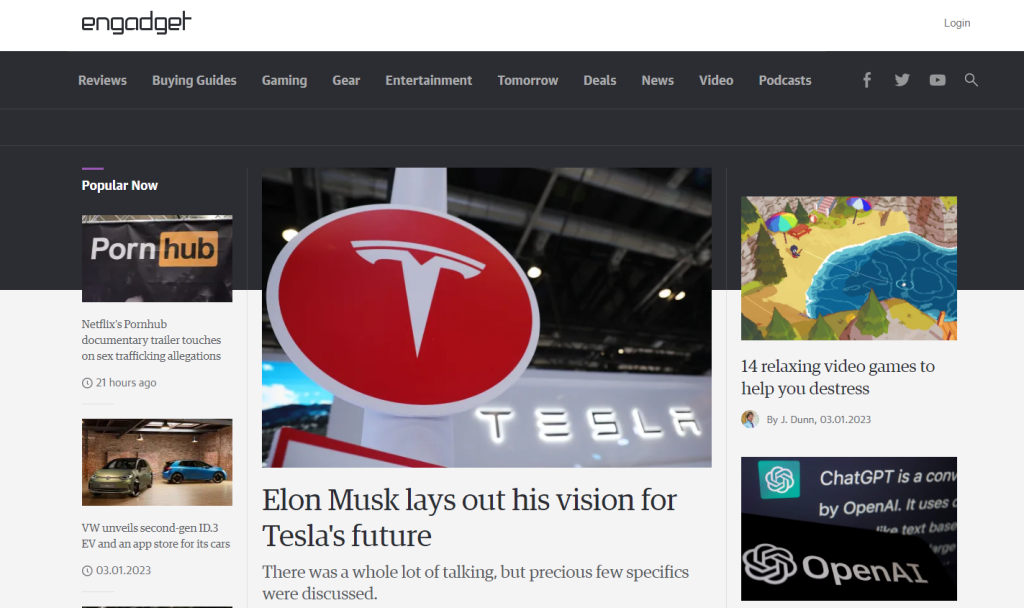 Engadget is an online magazine focusing on news and reviews of the latest technology. It is known for its comprehensive coverage of the tech industry, including topics such as computer hardware, software, mobile phones, tablets, cameras, TVs, gaming, robotics, and more. Founded in 2004, Engadget has become one of the most influential tech websites.
In addition to regular news stories and reviews, Engadget offers in-depth analysis and product roundups. Its writers cover a range of topics, from the latest trends in tech to how it affects our lives. It is an excellent source for staying up-to-date on the latest advancements in the tech world and learning about technology's future.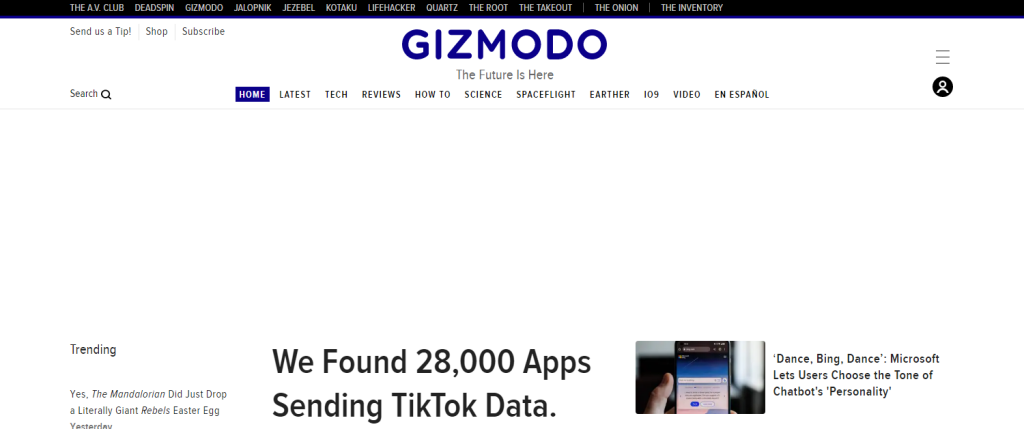 Gizmodo is one of the most popular tech news and information websites available in 2023. It is operated by a subsidiary of Univision Communications and focuses on topics related to technology, science, and culture. It provides an up-to-date look at the world of technology from the viewpoint of everyday users.
The website features daily news updates, reviews, how-tos, and in-depth analyses of the latest gadgets and trends. In addition to examinations, Gizmodo covers various topics such as the environment, gaming, entertainment, social media, and more. With the help of expert bloggers, Gizmodo provides readers with an honest and reliable source of information.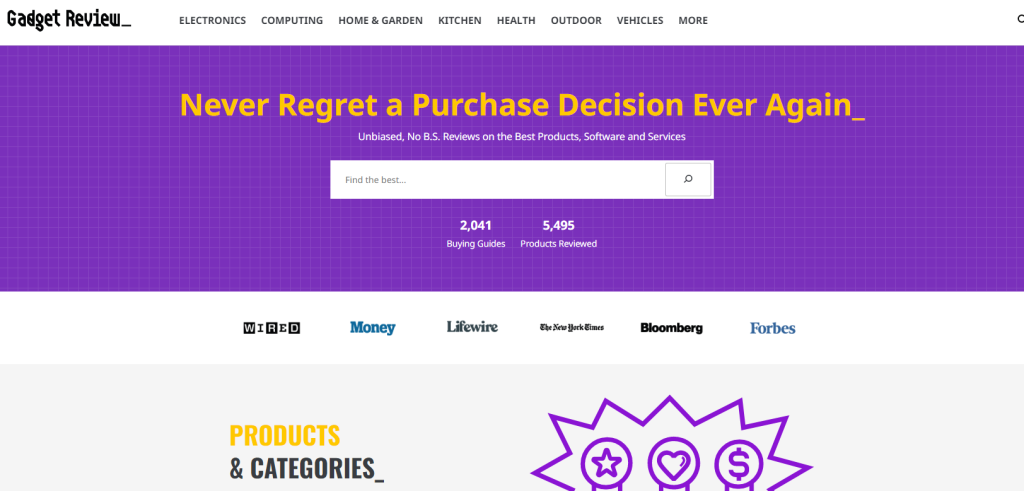 Gadget Review is an online tech publication that provides its readers with unbiased, honest reviews of the latest appliances used in daily life. They provide detailed reviews of the latest smartphones, tablets, laptops, gaming controllers, TVs, and other electronics and offer news, features, and opinion pieces.
Gadget Review also has a helpful comparison tool for readers to compare specs and features between devices. The website is easy to navigate, so readers can quickly find the information they want. Whether you're looking for new appliances or a quick overview of a new device, Gadget Review has it all.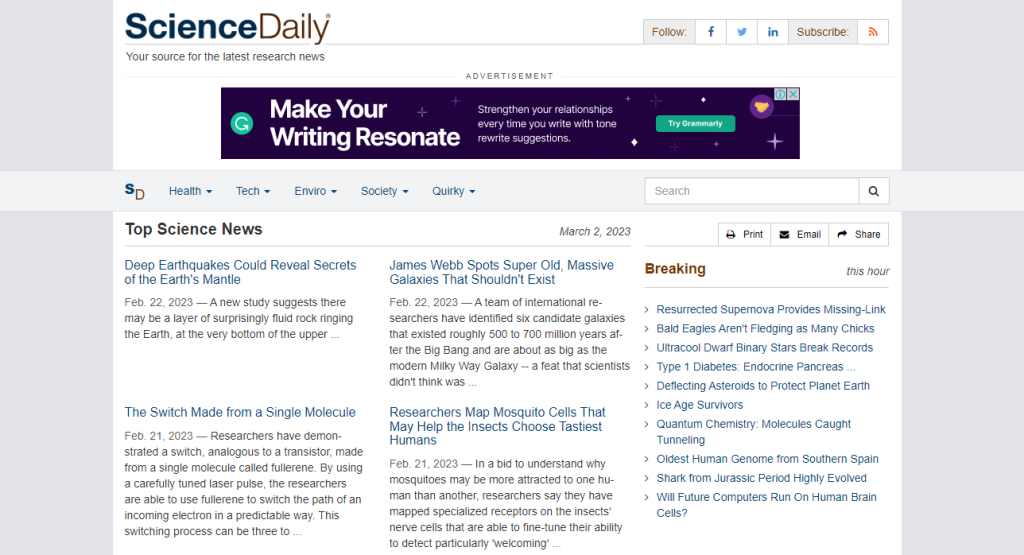 Science Daily is an excellent resource for tech news and information. It provides detailed, up-to-date articles on various technology-related topics, including emerging trends, and new research findings. The latest advances in computer science, astronomy, robotics, and more. Science Daily's editors strive to bring readers the most timely stories, ensuring that readers stay on top of what's happening in the world of technology.
In addition to providing news and articles on current topics, Science Daily hosts an array of exciting and engaging videos, podcasts, infographics, and other multimedia content. Science Daily's staff is always searching for new and exciting stories to share with its readers, making it an excellent source for staying up to date with the latest technological advancements.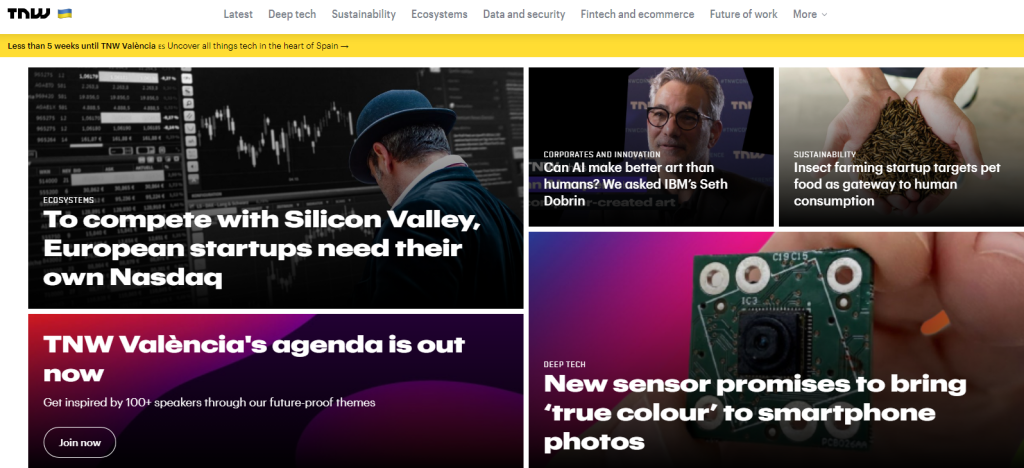 The Next Web is a popular technology and startup news website which provides a wide range of information related to the tech industry. It covers product launches, company news, and venture capital funding. The website also offers various services, including an app, newsletter, and webcasts.
The Next Web has an international reach, and its content is tailored to entrepreneurs, techies, and investors. It provides access to articles and interviews from industry leaders and coverage on startup culture, e-commerce, and more. It also publishes articles about startups and other innovations that mainstream media outlets have overlooked.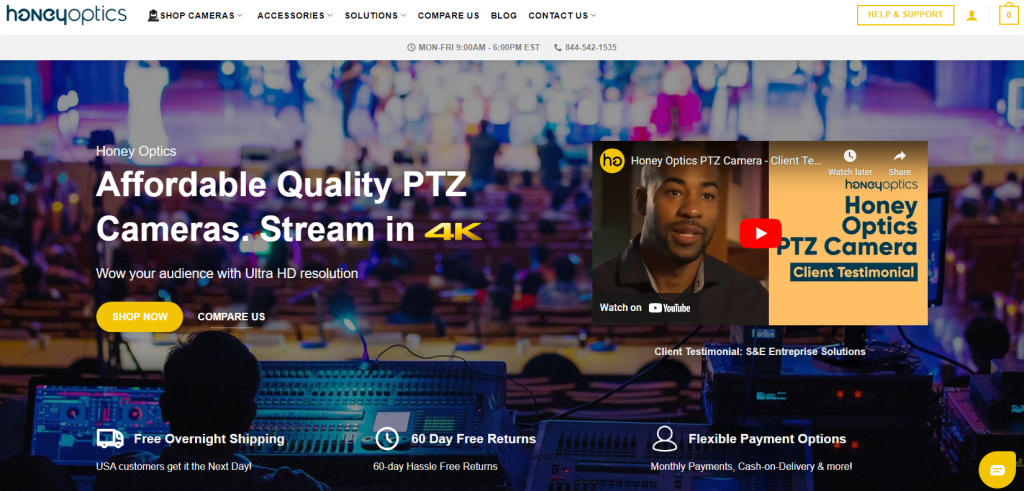 Honey Optics is a company that specializes in producing high-quality PTZ cameras for a variety of applications. PTZ cameras are designed to pan, tilt, and zoom, giving users a wide range of viewing angles and allowing them to focus on specific areas or objects.
Honey Optics offers a wide range of PTZ cameras, including indoor and outdoor models, and cameras with various features and specifications. Their cameras are designed for use in a variety of settings, including security and surveillance, broadcasting, video conferencing, and more.
Conclusion
The tech world is ever-evolving, and staying up to date with the latest news and information is essential. The websites listed above are the best resources to keep up with the newest technological developments. They are reliable sources of information that will help you stay in the loop and make informed decisions. Whether you are a tech enthusiast, an investor, or a casual observer, check out these sites for your daily dose of tech news and info.