eCommerce
What Makes An eCommerce Website Successful?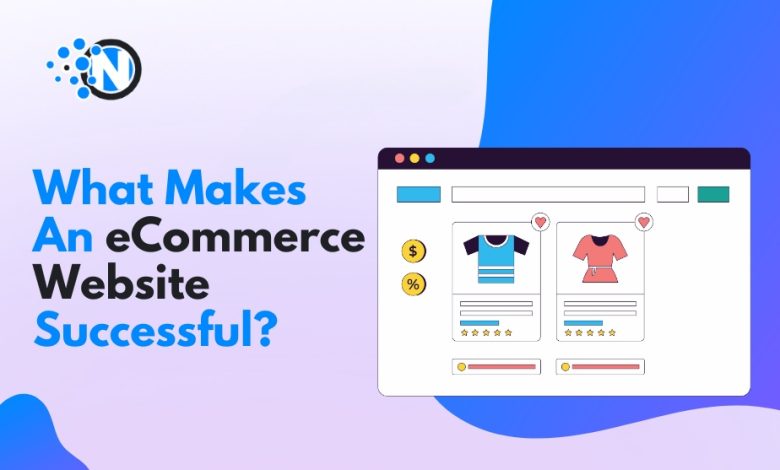 With more than 80,000 eCommerce websites in Australia, setting up a small business can feel quite difficult, particularly in a congested marketplace with platforms like Etsy, Wix, and Squarespace having a perceived dominance over the eCommerce landscape.
What can you do as an independent creator to make your eCommerce website successful? Fortunately, there are a range of options, no matter your budget or preferred medium. Whether it's through the procurement of services from an eCommerce agency in Melbourne, or deploying strategic techniques to uplift your content and make your store more appealing to customers, the prospective web store owner has never been more empowered to make a difference to the impact of their brand.
The Power of Unique Content
When getting your brand on the map, something to consider is your content. Sure, many products have generic descriptions on wholesale websites, but duplicating the same material won't help your business stand out.
One of the simplest ways you can enhance your brand is to have unique content on your website. Having clear and detailed product descriptions is a great way to make you stand out. Even better is enhancing your content through the correct use of HTML tags – such as headers and content descriptions. It's a small step, but it can go a long way to enhancing the appeal of your eCommerce store.
Engage With Your Community
While content is king, connection can be just as important. While the Internet can feel like an island sometimes, in reality, it can connect even the world's most remote islands. Consider your eCommerce store as an island – to get connected to the rest of the world, it needs to foster connections with the broader internet.
As a business, you can do this in a number of ways – and that's where outreach comes in. Reaching out to friends and family and asking them to share about your products can be a great way to build up a community of followers – particularly if they're appealing and friendly.
Better yet, ask your customers to complete a product review, once they've had the product for a little while. Feedback can be an incredibly powerful tool in driving sales, especially given that reading as little as five positive reviews can nearly triple your likelihood of purchasing a product, according to a recent study by Northwestern University.
There's an old saying that seems to be ever-present in modern marketing – any press coverage is good coverage. While that's not exactly true, being positioned prominently and positively in media coverage, especially around product launches, can be a great way to drive traffic to your website and bring new customers to your products. Imagine the opportunities!
User-Friendly Design
One of the cornerstones of a successful eCommerce website is an intuitive and user-friendly design. The layout and navigation of your site should be designed with the user in mind, ensuring a seamless and enjoyable shopping experience. Here are some design elements to consider:
With the increasing use of smartphones and tablets for online shopping, it's crucial to have a responsive design that adapts to various screen sizes. A mobile-friendly website is a must in today's eCommerce landscape.
A well-structured menu and easy-to-find categories help users quickly locate the products they're interested in. Implementing a search bar with autocomplete functionality can further enhance navigation.
High-quality images and visually appealing product displays are essential to capture the attention of potential buyers. Invest in professional product photography to showcase your offerings in the best light.
A complicated or lengthy checkout process can lead to cart abandonment. Keep the checkout process simple, requiring only essential information, and offer guest checkout options.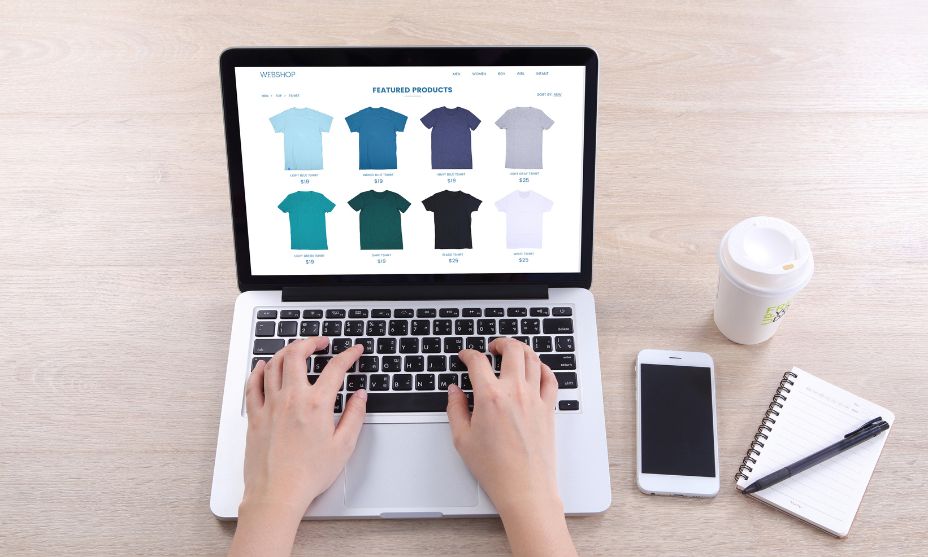 Engage Across Multiple Social Media Platforms
When looking to engage outside of your website, you may encounter opportunities to advertise on a number of platforms. While the champions of web advertising are still undoubtedly Google and Meta, there is a wider range of social media strategies that you can employ to target a subsection of your potential marketable audience.
Different audience opportunities represent different opportunities for the budding store owner. Perhaps you're looking to share a positive review or experience – or reach out and advise of modified trading hours during a holiday shutdown. No matter what you choose to discuss, there's a platform out there with a media option that will meet your needs.
From the short form of Snap and TikTok, to the longer form reviews that a platform like YouTube may provide, there's a wide scope for media adoption for any eCommerce business. Don't be afraid to try different content channels to reach out to different categories of subscribers – at the end of the day, do what you think is best for your community.
Review and Refine Your Experience
Remember, as you develop your website, don't be afraid to review and refine your experience. Even the largest websites on the planet change their appearances frequently – as a small business, understanding what strategies work to boost sales for your business is essential.
Having an up-to-date marketing database can also be helpful. This can enable you to offer targeted discounts, or reach out in the case of a recall – as a result, consider how you can make the most of your data at hand.
To improve your website, you'll need to constantly refine it. Whether that's through content, data, or simply product availability, don't be afraid to explore and try out new things. Having a website can be a challenging and exciting time – so please, enjoy the moment.
Conclusion
In the competitive world of eCommerce, success is not guaranteed, but it's achievable with the right strategies and a commitment to excellence. A successful eCommerce website combines user-friendly design, high-quality product listings, a robust platform, efficient navigation, secure payment options, and effective marketing efforts.