Tech
Ways to Improve My Medical Knowledge and Skills Online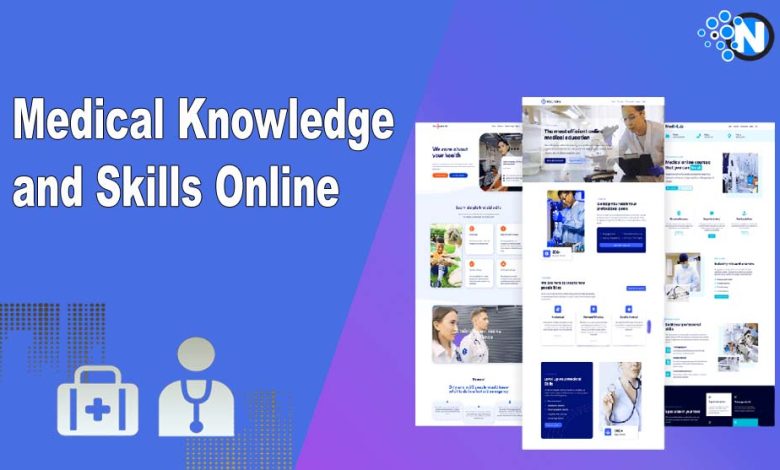 A medical degree is not necessary to have a deep understanding of medical information. There are multiple resources available to you as a student that can increase your understanding of medical knowledge. Medical workers are vital to human life. This improves diagnosis and therapy. Research in this field has increased the average longevity. For many reasons, including health writing and medication advice, many individuals are eager to learn the fundamentals of healthcare. This short essay will discuss some of the fundamental approaches that may aid newcomers in grasping established medical understanding.
Ways to Improve Medical Knowledge:
Whether you're a first-year medical student, a second-year resident, or a seasoned doctor, here are some proven strategies for expanding your online medical education.
Explore Reputable Online Courses
The digital landscape offers an array of comprehensive online courses tailored to different medical specialties. Platforms like Coursera, edX, and Khan Academy provide courses led by industry experts. From anatomy and physiology to specialized medical procedures, these courses offer in-depth knowledge and practical insights to further your skills.
Engage in Virtual Medical Simulations
The use of computer-generated simulations has transformed medical training. Virtual surgery and other medical procedures may be practiced on platforms like Touch Surgery and 3D4Medical, which provide realistic simulations. Before entering a real operating room, you'll feel more prepared and confident after participating in this hands-on experience. This information is crucial for making accurate diagnoses and developing effective patient treatment strategies.
Animal Models
Understanding human health and disorders has been greatly advanced via animal models, especially mouse models. Without mouse models, it is hard to explore complex biological processes, test novel medicines, and progress medical technologies. You should study the innovative medical technologies that are enhancing new models, extending their usefulness, and accelerating discoveries in the field of biomedicine.
Medical Journals and Publications
The most up-to-date information about medical advances, clinical trials, and groundbreaking research may be found in scholarly medical journals. Many reputable medical journals are available online for people to understand the latest medical innovations. Your ability to assess and implement evidence-based practices in your medical profession will increase due to your involvement with these sources.
Connect with Medical Professionals on Social Media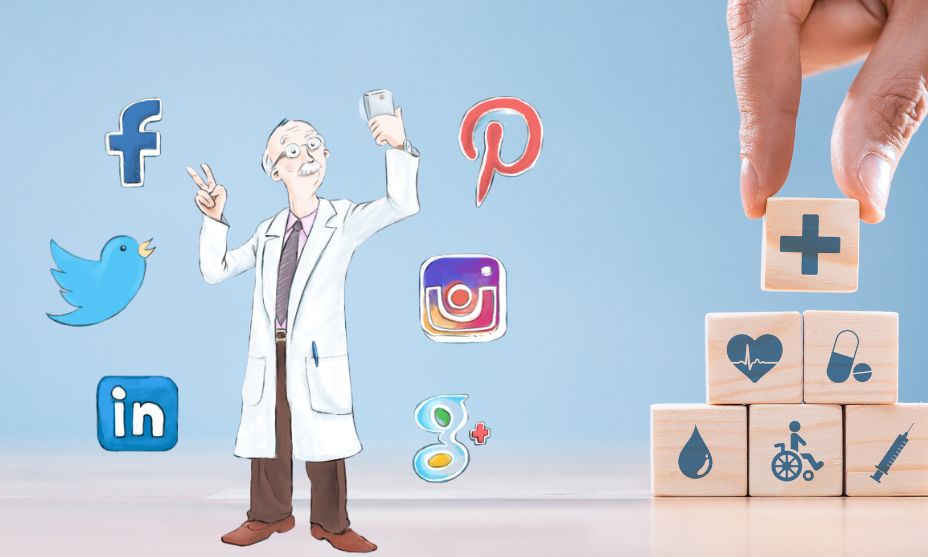 Social media isn't just for sharing memes; it's also a platform for networking with medical professionals worldwide. Such online platforms can connect you with experienced mentors who can guide you in your medical journey. Virtual preceptorship programs offer personalized guidance, case discussions, and insights from seasoned practitioners. Platforms like Twitter and LinkedIn have vibrant medical communities where you can engage in discussions, ask questions, and learn from experts in the field.
Medical Podcasts
Podcasts are an excellent way to learn on the go. Tune in to podcasts like "The Clinical Problem Solvers" or "EMCrit" during your commute or while exercising. These podcasts cover real-life medical cases, offering insights into diagnosis and treatment strategies. Whether you're jogging, cooking, or commuting, podcasts provide a flexible way to absorb medical knowledge without dedicating extra time. They turn mundane tasks into valuable learning opportunities.
Join Online Medical Communities
Medical students and residents alike can benefit from participating in online groups like r/AskDocs on Reddit and the Student Doctor Network. Conversations with other students and seasoned doctors might help you grasp difficult medical ideas. Online medical forums facilitate the exchange of clinical expertise, patient stories, and research findings. You may share what you know and benefit from others' experiences by taking part in discussions.
Explore YouTube Tutorials
YouTube isn't just for cat videos; it's also a treasure trove of medical tutorials. From suturing techniques to medical equipment demonstrations, you can find a wide range of visual resources to enhance your practical skills. The audiovisual nature of YouTube lessons facilitates the learning of intricate medical ideas. Visual aids like animations and real-life examples boost learning and memory.
Enroll in Massive Open Online Courses (MOOCs)
Most massive open online courses (MOOCs) are free to the student. Learn from world-renowned faculty and researchers at your own pace on online medical education platforms like Harvard Online and Stanford Online. Learn whenever and wherever you like with massive open online courses (MOOCs). It's flexible enough to fit into the schedules of working healthcare professionals who need to continue their education at the same time.
Virtual Medical Conferences
Online medical meetings eliminate the costs and inconveniences associated with traveling to far-flung gatherings. You may advance your career by attending a conference because of the keynote speakers, workshops, and networking events it provides. Virtual grand rounds, hosted by medical institutions, showcase complex cases and facilitate discussions among professionals. Participating in these rounds exposes you to diverse perspectives and approaches in medical care.
Engage in Case-Based Learning
Online platforms offer case-based learning modules where you can diagnose and treat virtual patients. This interactive approach sharpens your clinical reasoning skills and enhances your decision-making abilities. In particular, case-based learning stands out as an effective technique for fostering students' ability to conduct in-depth analyses, generate novel solutions to problems, and put theoretical concepts into practice. Case-based learning is fantastic for a hardworking medical professional who wants to expand their clinical knowledge and enhance their decision-making abilities.
Conclusion:
The advancement of medicine has helped society advance. Because of this, several effective treatments and cures have been identified. The healthcare and medical industries are essential. And professionals in every industry must ensure they're providing the best care possible to their patients. Technology has simplified several processes as well. They may now study anywhere, anytime, with access to many resources. They can also benefit from obtaining relevant credentials. Last but not least, they must build professional relationships through networking.