Business
24 Creative Ways to Become Your Own Boss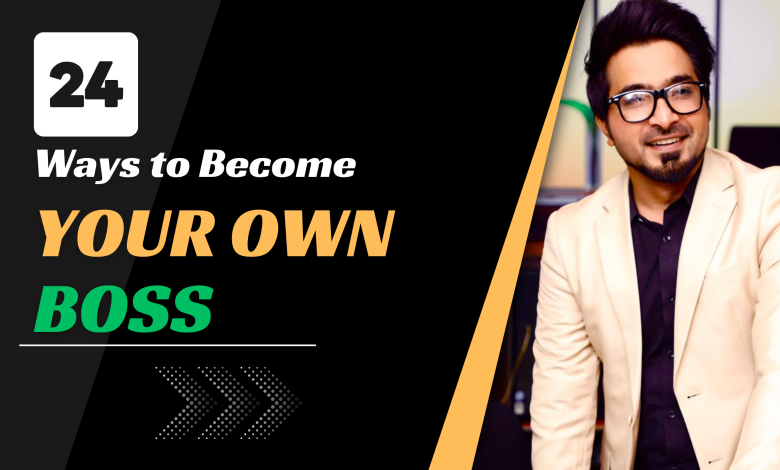 Do you have the passion or desire to be your own boss and run a company? Are you fed up with working for others? Well, many inventive methods exist to launch a business and work for yourself.
Starting your Own Business
When you start your own business, you have the freedom to be your own boss and set your hours, allowing for more flexibility in your work-life balance. Entrepreneurship offers the potential for financial independence and the ability to determine your own income. Starting your own business can allow you to pursue your passion and turn it into a career, giving you a sense of fulfillment and purpose. Ultimately, owning a business can offer personal growth and development opportunities as you learn new skills and take on new challenges.
Some Smart Business Ideas you can Start in 2023 and Beyond
In this blog post, we'll explore 24 different ideas for starting a business and becoming your own boss. Whether you wish to operate an online store, offer clients services, or create your own software, the following list has got you covered.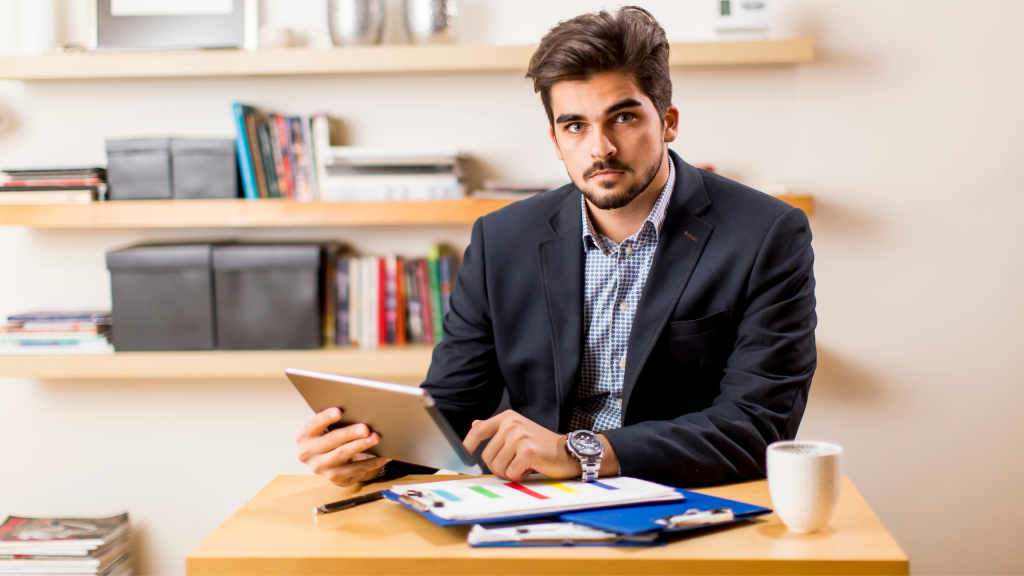 1. Start Freelancing
You can work as a freelancer if you have a skill like content writing, graphic design, web development, digital marketing, etc. Many businesses and companies hire freelancers for a variety of purposes. You will not be bound to work within the company's work hours when you work as a freelancer. You will have complete freedom to work at your convenience.
2. Set up an Etsy Shop
If you are a craftsperson or artist, you can set up an online store on Etsy. Etsy is an online marketplace for handicrafters and artists to see their handmade products. Set up your shop and sell your handcrafted or vintage items to a massive audience.
3. Affiliate Marketer
As an affiliate marketer, you need to promote the products and services of others companies and earn a commission for each sale. A website, a blog, or social media are all suitable platforms for doing this. It is the best secondary source to earn money. However, your website must have a good amount of traffic or a good number of followers in the case of social media handles.
4. Monetize Blog or Website
You may start a blog or website on whatever interests you and monetize it by selling your goods, participating in affiliate marketing, or running advertisements. There are several ways to monetize your blog to turn it into earning machine like:
Google Adsense
Affiliate Marketing
Paid Promotions
By doing so, you can make lots of bucks every month while being your own boss.
5. Become a Consultant
Offering consulting services to firms and individuals is also a good idea if you are knowledgeable in a particular field, such as marketing or company strategy. To become a successful consultant, you should choose a particular field and earn a professional degree or certification to offer consulting services.
6. Sell Products on Amazon or eBay
One of the best ways to start a business is to sell products on popular online platforms like Amazon or eBay. This might be a very efficient strategy to reach a large audience immediately. For this purpose, you may need huge investment and market knowledge to get the most out of your investment.
7. Build a Course or Workshop
If you have expertise in a particular area, you might create a course or workshop and make it accessible to individuals interested in learning. This way, you can earn a good amount. Selling online courses or organizing virtual workshops is a great way to boost your income in this digital world.
8. Offer Digital Products
You can create digital products, including software, training materials, and e-books. Again, you require a good set of skills to create digital products. Many AI tools and apps are available these days to help you create digital products that you can easily sell to earn $$$$$ every month.
9. Build a Virtual Storefront
You don't need a physical shop to sell your goods online. Instead, you may establish a virtual one. Many no-code and low-code platforms are using which you can create your virtual storefront. Online platforms like Wix allow you to create free or paid online stores to sell your products to a broader audience.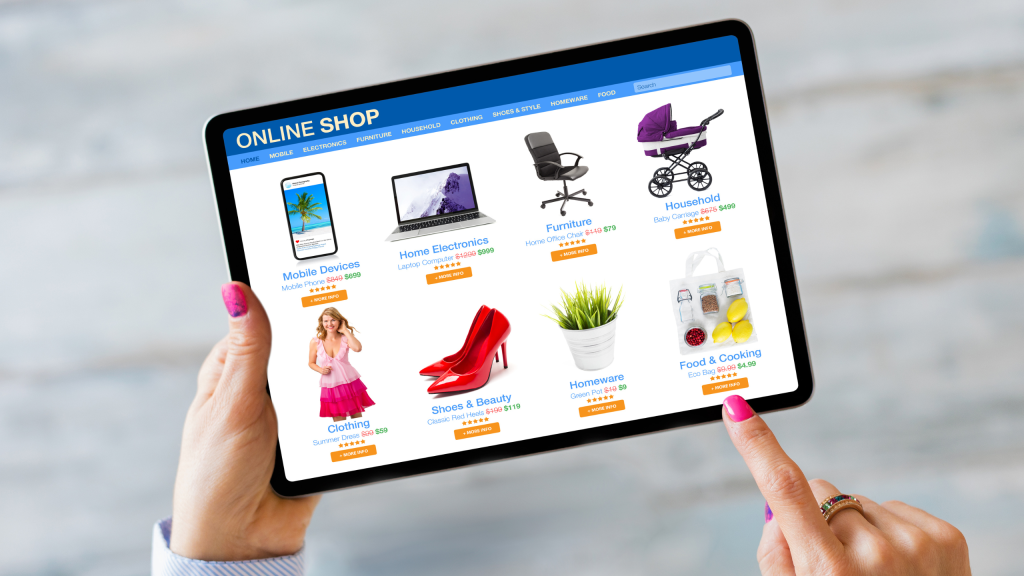 10. Build a Podcast or YouTube Channel
If you have any idea of sharing interesting and funny yet valuable content with people, a YouTube or podcast channel is the best way. You can create the channel, meet the monetization guidelines, or go with affiliate marketing, sponsorships, and advertising.
11. Web Development Services
If you are skilled in web design or development, you can offer your services to businesses and private clients. Besides skills, you must also manage the domain name and web hosting. This way, you can be your own boss and work as you wish while managing websites and apps of your clients.
12. Establish a Company Selling Software or Mobile Apps
If you have programming skills, you can create and sell mobile apps. Developing skills and then creating your own software or mobile app requires a lot of effort and time. All you need is patience. Mobile app and software development is in high demand and you can start your own development company to boost your monthly income as your own boss.
13. Photography
If you are a photographer or artist, you can sell your photographs or artwork on your website or online galleries like Etsy. You can also offer professional photography services for a variety of events like weddings, birthdays and corporate events. However, you must build a robust online presence to get more clients.
14. Social Media Manager
Providing services for managing social media accounts is a popular request from businesses. A social media manager can be hired if you have experience in this industry. Just learn to manage popular social media profiles and build your online portfolio to get hired by reputable organizations and companies as a social media manager.
15. Food Delivery Service
If you enjoy cooking, you can start a catering or food delivery business to market your cuisine to customers. Along with cooking mouth-watering recipes, start delivering them to your customers' doorsteps to boost your monthly earnings.
16. Boutique
Establish a boutique or online fashion store if you are passionate about the industry and want to sell your original works or carefully chosen items. For this purpose, you should have an excellent fashion sense and know the latest trends in the fashion industry to secure more clients.
17. Wellness Coach or Personal Trainer
If you know health and fitness, you can offer personal coaching or training to individuals. Also, you can do this virtually from your home. If you want to provide personal training online, you can start a YouTube channel or virtual training program to get more clients.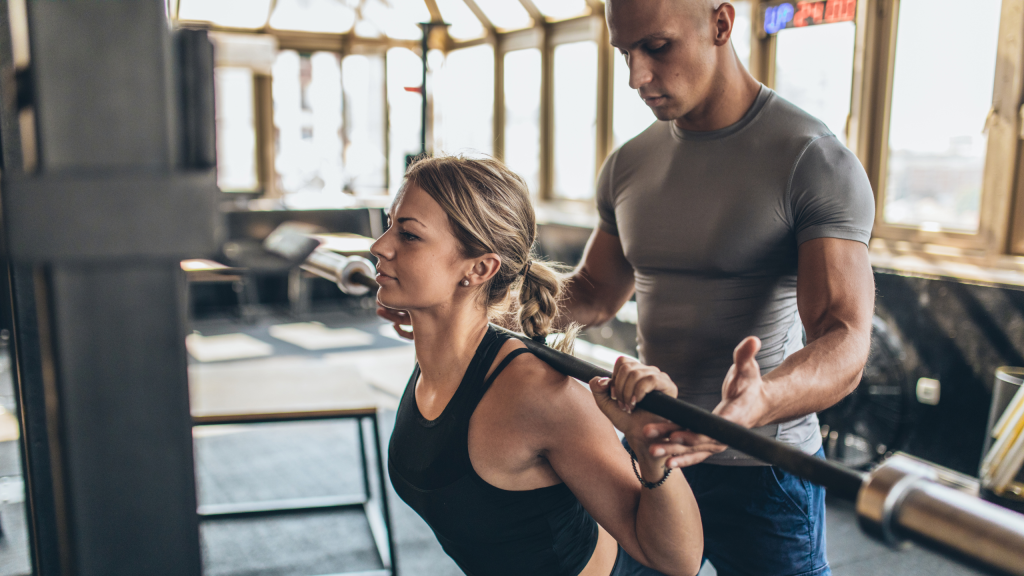 18. Pet Grooming
If you enjoy working with animals, you can start a dog-walking or pet-grooming business. Starting a pet grooming business is one of the best ways to become your own boss. Start advertising your services on all digital media platforms to let people know what services you offer.
19. Cleaning or Organizing Business
It is the best idea to start a business. Start looking for people who can clean and organize homes. Promote your services to audiences. Have a website for people to schedule time for home cleaning and organizing.
20. Translator
You can provide the language translation service to businesses and individual clients if you are fluent in more than 2 to 3 languages. You can also start a translation agency online to offer translation services to worldwide customers.
21. Become a Virtual Assistant
Many businesses and individuals need help with administrative tasks. You can work from home as a virtual assistant and provide services, including email management, organizing meetings, and social media administration.
22. Finance and Accounting Services
If you have skills in either finance or accounting, start a business offering your services to individuals or small enterprises. In this way, you will offer services like accounts management and taxation to help clients manage their finances best.
23. Rent a Space for Office
By launching a coworking or shared office space, you may rent out extra space in your office or build to other businesses or independent contractors. If you have some extra space in your office or have a dedicated commercial building that can be used for offices, it could be a great idea to offering rent space for offices in your town.
24. Event Planner or Wedding Coordinator
If you have experience with event planning, you can start a business that offers these services. Becoming an event planner could be a great way to turn your event planning passion into a successful business.
While there are numerous creative ways to work for yourself, starting a business requires significant labor, dedication, and effort. To get you started, consider these suggestions:
When starting any firm, conducting market and competitor research is crucial to identify prospective opportunities and overcome roadblocks.
A business plan serves as a road map for your enterprise. Create one for your business by outlining your objectives, financial projections, and goals.
Get advice and instructions from successful business people with industry experience.
Participate in trade associations, attend industry conferences and events, and build networks with other business owners.
Maintaining your plans and going in the pre-planned direction is crucial because starting a business can be stressful.
Conclusion
Owning a business can be incredibly exciting and rewarding but also takes time, effort, and work. By looking into the ideas, you can find the ideal business opportunity that suits your skills, interests, and goals.
Do your homework, write a sound business strategy, seek out mentors and advisors, build a strong network, stay organized, and retain focus. If you are persistent and patient, you might take control of your position and become your own boss.