Software
5 Tips On How To Select The Best School Fundraising Software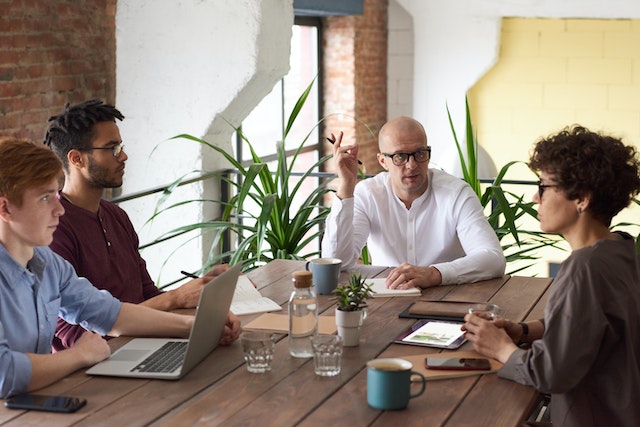 The various online fundraising platforms are all delivering the same message these days. They can seamlessly integrate into your school districts' existing systems and provide an easy-to-use and seamless tool in order to raise funds for your school. So what do you do? How do you choose the right school fundraiser software? You need to know how to assess them and choose a solution that will be aligned with your school goals.
In this article, we will be going through the top 5 tips for selecting the best fundraising school software for your unique school.
Tip #1: Understand Your School
What kind of school are you in? An elementary or high school? Are you a private or public institution? How many students are enrolled and are the families of these students engaged and willing to help with fundraising? As simple as these questions might seem, it can have a profound impact. These are all important factors when it comes to choosing the right fundraising software for your needs. Another factor to consider is any future plans to increase and or decrease school enrollment. This will help you determine what type of program will work best for your needs as well as what features need to be included in it.
Tip #2: Examine Your Unique Needs
Before you start looking at different fundraising software, make sure you know what kind of features and functionality you need. For example, if you want to sell products online, then you should be able to create an online store with the software. If you want students to be able to sell their own items online, then the software should have a student portal. If you want to be able to issue tax receipts then that should be an easy functionality. Some fundraising software only allows administrator-use, in order for them to raise money for the institution. Other fundraising software lets anyone in the organization use it for free or a low fee per month. It can help to sit down with your team, including a few students and or parents (if they will be using it), and brainstorming all the features and functions that will be 'helpful and required' versus the 'would be nice to have'.
Tip #3 Focus On Getting the Right Features
Once you've examined your needs, the next step in finding the right fundraising software is to make sure that it includes all your required features. For example, when planning a fundraiser, make sure that your chosen software allows customizations. You'll also want a system that will let you track your donations and manage done information securely. Look for software that is PCI DSS compliant by meeting global data security standards for collecting safe payments and confidential information worldwide. If unsure when selecting, you can email the software company you're considering to ask them.
Finally, be sure that your system can integrate with other tools that your organization uses, such as payment processors, accounting programs and CRMs. For example, Tuio has been rated the best school fundraising software because it streamlines your online school fundraising & donations, communications, billings & payments, registration & waitlisting, and record-keeping needs all in one platform!
Tip #4: Know the Different Platform Options
There are many different platform options on the market today, and they all have different strengths and weaknesses. Some are cloud-based while others are on the hard drive. Some have an open API while others are more restrictive. Others have great mobile apps while others don't have any mobile apps at all! These options can be very confusing when choosing a platform – especially if you're new to this kind of technology! With that said, fundraising software is meant to make your life easier, so the most important thing is that it is easy to use.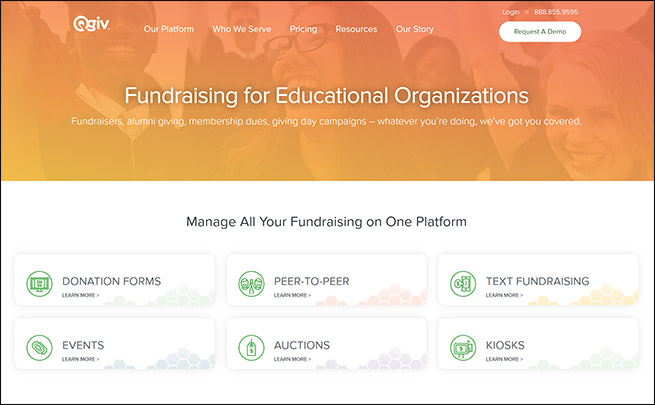 Look for an interface that provides clear instructions and an intuitive user experience so that even less tech-savvy members of your team can manage orders without difficulty. Also make sure there are robust reporting features so that you leverage use over time and identify what worked and what didn't when collecting donations.
Tip #5 Read Reviews Of Other Schools
Before making a final decision on which school fundraising software to use, read reviews from other schools that have used it in the past. You can find reviews of almost any school fundraising software on websites such as Google Reviews, Capterra or Trust Radius. The best fundraising softwares are rated 4.5 stars or above on review platforms. Looking for trusted reviews can give you great insight into how the software will work for you.
Additionally, these reviews give you an idea of how much other schools liked working with a particular vendor, and it can help you narrow down your list. It is also suggested to contact references provided by the vendor to ask how responsive they are to issues that come up, and if the features they sell actually do what is promised. A simple email or phone call to the school to inquire about their choice of software can go a long way and save you from a potentially costly error. Contact details for schools can be found on the school's website under 'contact'.
Takeaway: Choosing the right fundraiser software will be unique to you.
Ultimately, you will have to evaluate the features offered by your top picks and go with the software that makes sense for you and your school's needs. Always make sure that you are clear on what your fundraising needs are going to be, so you can better determine which software will be best suited to serve those needs.
Remember that these fundraising software options can be used not only during a fundraiser, but also after a fundraiser is over, making them a useful tool in the long run. It's worthwhile to take the time to do your research, speak with multiple fundraising software companies as well as their customers to ensure that you're making an informed decision. Happy fundraising!