Business
Mistakes freelancers make that damage a reputation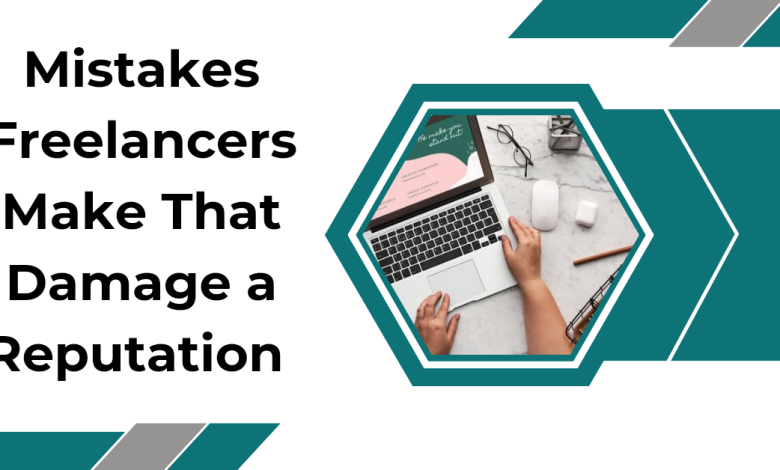 According to recent statistics from the World Bank, about 47 percent of the total population on earth are freelancers who are offering and delivering their professional services to clients globally. Freelancing is the fastest-growing sector in the world.
If an individual is thinking about starting a career as a freelancer, then freelancing is the best choice for people who want to do jobs from home and in their comfort zone. Every profession has some rules and principles for proper and efficient work. Freelancers follow these guidelines and work accordingly.
Freelancers are responsible for their ambitions and faults. It can be challenging for freelancers to establish their objectives and keep a record of their routines and behaviors.
A talented freelancer consistently makes good strategies to avoid potential mistakes. But in the early stages of freelancing, errors are common. Freelancers commit all kinds of errors in their attempts to succeed. A skilled freelancer is fully capable of taking lessons from the mistakes of others.
The main issue is that numerous self-employed- employed individuals make avoidable management blunders but are completely unaware of them.
The major thing is to take a lesson from a mistake and avoid repeating the same blunder. There is nobody else to depend on because they are the owner, and mistakes made at work could harm their reputation and career.
That's why learning from the errors of other freelancers is perfectly acceptable for a successful freelancer.
Major Mistakes That Freelancers Make
Freelancing is not an easy career to pursue. The life of a freelancer is uncertain. Making no errors can support both their financial success and future growth. Making and repeating mistakes can destroy a freelancer's career and damage their reputation. In this article, I have listed these major mistakes and their solutions to avoid damaging your reputation as a freelancer.
Every task in both our everyday lives and our businesses depends on effective time management. It's very important for a freelancer to finish work on a given deadline. One of the fundamental skills that a freelancer needs to have is time management. Poor time management ruined the reputation of a freelancer. Your chances of getting any future employment will only be harmed if you delay and finish late.
The most trustworthy and well-liked freelancers are those that always keep their word. Reliable freelancers that deliver on the schedule are in high demand among clients. People want tasks finished quickly. You'll have a better chance of being employed again by the same clients if you develop discipline and respect for the deadlines for delivering your job.
Under-pricing the freelancer services
Most new freelancers may undercharge for services to secure assignments, but they are unaware that they are harming their future or careers by doing so. The greatest difficulty of freelancing is having irregular earnings. Most customers want to pay less rather than more.
Avoid accepting cheap pay or letting them negotiate you down if you want to succeed as a freelancer. You merely want to gain experience and money isn't important. Offer only a few reductions at the start of your contract. Don't underestimate your services charge client in a proper way.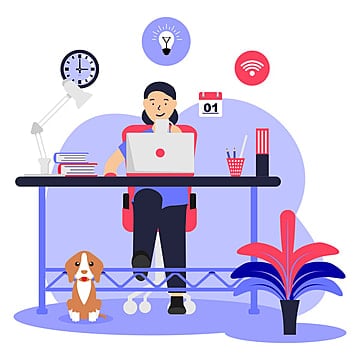 Work a couple of hours without a break
Long hours at work lead to stress that you then have to deal with. There is a well-known tale that claims that working independently will allow you to set your hours. You can also be working quickly to finish the project, which causes you to deliver poor work. A parent or close friend should be consulted if screen time exceeds nine hours.
Lack of sleep is almost an illness. Establish project due dates and schedules that allow for rest. When a project comes you first need to analyze every factor like your health and make a proper schedule and timetable and you don't need to close the project in hurry before the project deadline.
They committed more work as they can handle
Every freelancer wants to attract more clients to increase their income without considering whether they will be able to handle all of the clients. This act may ruin their reputation in front of clients. One of the most common mistakes people make when freelancing is applying for every job that comes along.
This might keep you stuck performing work you don't like for clients who treat you like a product. Accept only what you can handle when you have a lot of projects on your plate. Make a list of your ideal customers those who will treat you fairly and whose business will share your values. Because they recognize your potential, the majority will wait.
Compromise with clients' behavior
Most freelancers compromise when clients behave badly with them which is considered a symbol of a bad reputation. As new freelancers, we tend to make early client decisions that are unsuitable for us. You should be able to reach your client easily, and they should pay you on schedule and in full by your agreement.
If you believe a client is (or will be) problematic, kindly and quickly remove him. Despite the abundance of opportunities, a good customer will provide work that you enjoy. You may spend long hours and earn less money if you choose the incorrect clients. You can only concentrate on them if they provide you with success and satisfaction.
Don't improve their skills
For a professional freelancer, having the right talents is like finishing, thus they always maintain themselves updated with the most crucial ones in line with their needs. When technology changes, freelancers who don't update their abilities get left behind. Through blogs and online tutorials, you can learn for free, or you can pay for courses to advance your knowledge. While you shouldn't be too self-assured to demand high prices, you also shouldn't be too dejected to demand low prices.
When a freelancer doesn't communicate effectively with his clients, his reputation suffers. Any healthy partnership must include open communication. When collaborating with others, put your ego aside. Keep in contact with your clientele if you want to keep them happy. Therefore, a freelancer constantly attempts to maintain good communication with his client.
Many independent contractors plan to receive compliments when they deliver, but when the client is dissatisfied, they begin to defend their work. Call them, schedule frequent meetings with them, and remind them of the reasons they originally hired you.