Tech
Xbox One X reviews- Everything you Need to Know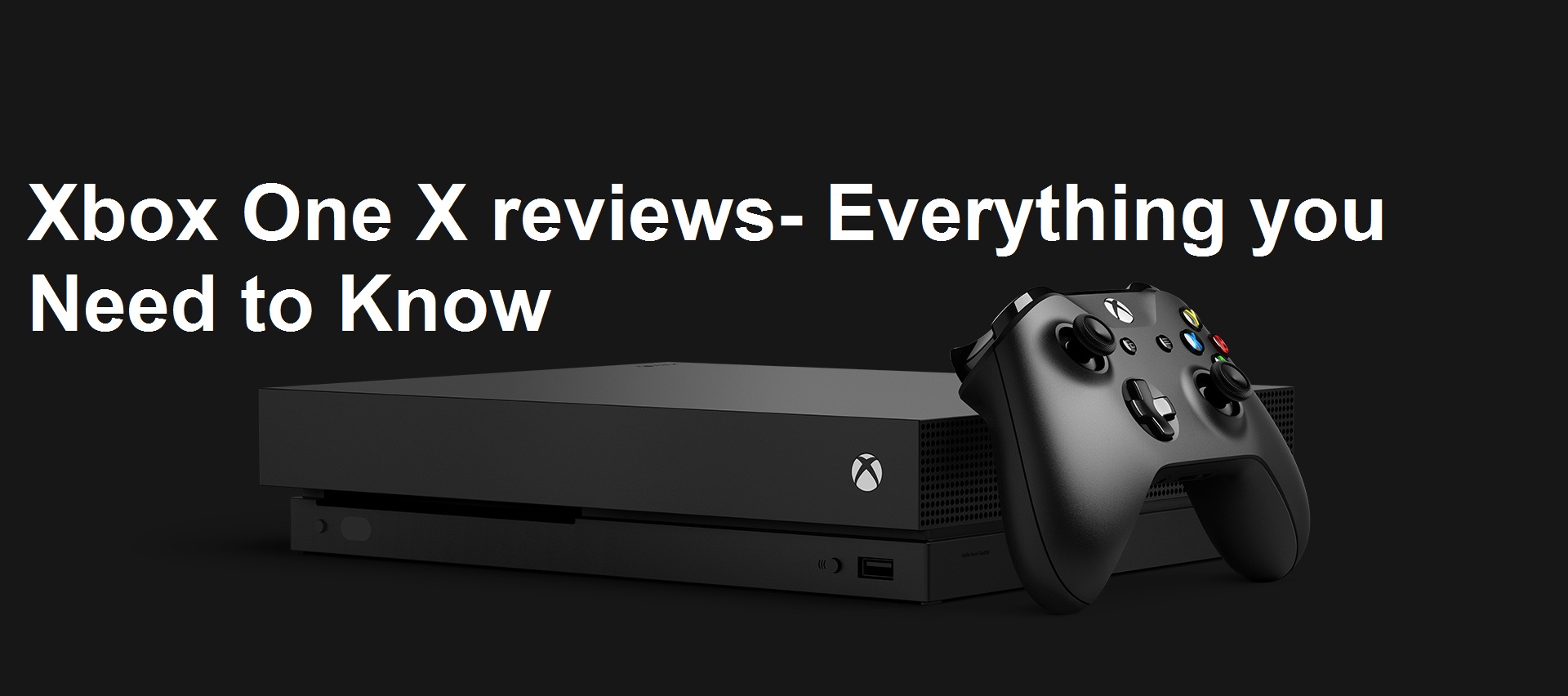 A brand new 4k gaming experience with latest Xbox one x – the updated version!
It has got everything a gamer want as all the queries and complaints of its previous version has been kicked out and this version has got it all which you can wish to have in a real-life game that would make your homies stun with its thumping sound, blazing display, and ultraviolet graphics.
The XOne Xbox is better than any other gaming device, app or even play stations; Sony has it all!!!
I am a gamer and there isn't a single device that I haven't used for games. I started when a joystick was used to play intuitive games, so from using that to moving-on to Saga games to PlayStations and now Xboxes.
So, being personally a gamer, I don't just play the game to complete its levels; I judge each and every bit of a device so when I came to Xbox x-one, these were the things that I loved the most:
Hardware
It has got a small case but that's a powerful one as it can fit to a backpack but rather feel heavier than that in actual,it's hard to hold. Along with this, it has got a port to attach with your TVs, LCDs or LEDs, two USB ports allowing you to attach the external buses easily from the front and rear side, Ethernet port to attach it with modem. Along with this, it is coming with;
Dual voltage
USB adaptor for Kinect
If we move towards the specs, they are also high, outlined below:
This time, it has got a 2.3GHz 8-core AMD Jaguar processor.
12 GB Random Excess Memory.
Six-teraflop AMD Radeon GPU, that makes RAM 3gb more powerful.
4k Gaming
With its 4K gaming experience, display is now going to be clearer even if you are playing it on big TV screens, no pixel quality is going to be harmed.
So the bigger a screen is a better gaming experience it will be. I felt like, I was actually in the game, walls of my home were wailing with its howling thumped audio quality.
Moreover, to check its 4k mode, I played gears of war 4, rise of the Tomb Raider. Although these are old and may be kids and adults who love to play just latest may have forgotten even their names but I preferred it because it can be played with all 4k modes.
Having great gaming experience is not the "juststuff" that Xbox x one offering us, in fact, it is the entertainment hub for our whole family. How? Let me reveal in the lines ahead.
Home-Theatre
This Xbox X one with its blu-ray drive; it enabled my family to watch high definition movies with a theater experience. I live in US so, I can have all the movies at Sony store anyhow if you are living outside US, Netflix would be a best option for you to watch movies in real graphics.