A brand new 4k gaming experience with the latest Xbox one x – the updated version! It has got everything a gamer wants as all the queries and complaints of its previous version have been kicked out, and this version has got it all which you can wish to have in a real-life game that would make your homies stun with its thumping sound, blazing display, and ultraviolet graphics.
This is better than any other gaming device, app or play station; Sony has it all! I am a gamer, and there isn't a single device that I haven't used for games. I started when a joystick was used to play intuitive games, and from that, to move on to Saga games, PlayStations, and now Xboxes.
So, being personally a gamer, I don't just play the game to complete its levels; I judge each and every bit of a device, so when I came to Xbox X-one, these were the things that I loved the most:
What is the Xbox One X?
The Xbox One X is a gaming console developed by Microsoft in 2017. It is part of the Xbox One family known for its cutting-edge technology and high-end performance. It is designed to deliver true 4K gaming and offers enhanced graphics and immersive gameplay.
Key Features of the Xbox One X
The Xbox One X boasts several key features that set it apart from other gaming controllers. Here are some of its standout features:
Powerful Hardware: The Xbox One X is equipped with a custom 8-core AMD CPU and 12GB GDDR5 RAM, providing significant processing power for smooth and lag-free gaming experiences.
True 4K Gaming: With its advanced graphics capabilities, the Xbox One X delivers true 4K gaming, showcasing games in stunning detail and vibrant colors.
High Dynamic Range (HDR): HDR technology enhances games' contrast and color accuracy, creating more realistic and visually appealing scenes.
Faster Load Times: The Xbox One X comes with a 1TB hard drive and offers faster load times, allowing gamers to jump into their favorite games more quickly.
Dolby Atmos Support: For an immersive audio experience, the Xbox One X supports Dolby Atmos, providing spatial and three-dimensional sound.
Gaming Performance and Graphics
One of the standout aspects of the Xbox One X is its exceptional gaming performance and graphics. The console can handle demanding games effortlessly, ensuring smooth frame rates and responsive gameplay. Experience more real and immersive games with true 4K resolution and HDR support, which enhances the visual quality.
Enhanced Visual Experience
The Xbox One X enhances the quality of gaming graphics significantly. It features a true 4K resolution that showcases games in remarkable detail, with clear textures and vivid colors. HDR support adds depth and realism to the visuals by expanding the range of colors and improving contrast. This Xbox offers an amazing visual experience, whether playing open-world games or competing in multiplayer battles.
Backward Compatibility
One of the advantages of the Xbox One X is its backward compatibility. You can play some Xbox 360 and original Xbox games on this console. The library of backward-compatible titles is expanding, allowing you to enjoy your old favorites with better graphics and performance.
Hardware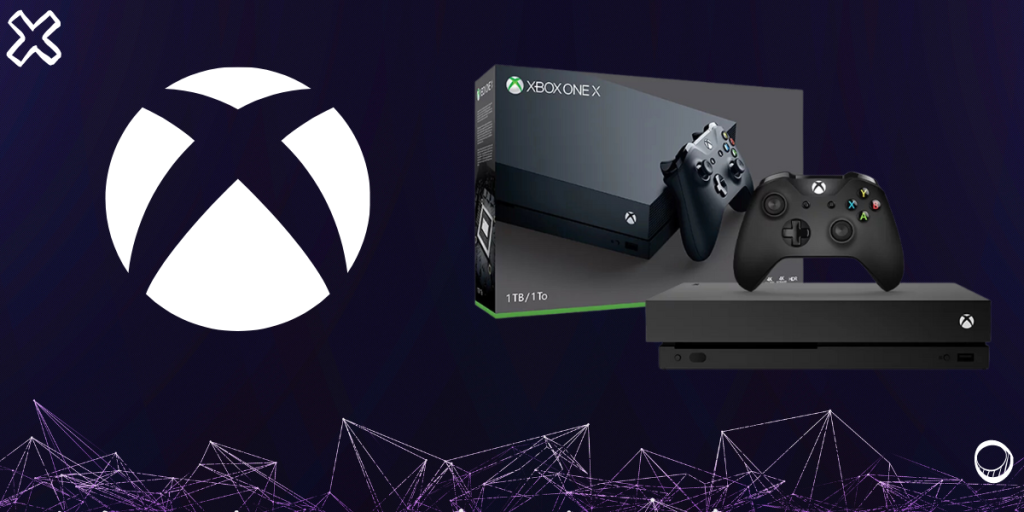 It has got a small case, but that's a powerful one as it can fit into a backpack but rather feel heavier than that; in actuality, it's hard to hold. Along with this, it has got a port to attach your TVs, LCDs or LEDs, two USB ports allowing you to attach the external buses easily from the front and rear side, Ethernet port to attach it with the modem. Along with this, it is coming with;
Dual voltage
USB adaptor for Kinect
If we move toward the specs, they are also high, as outlined below:
This time, it has got a 2.3GHz 8-core AMD Jaguar processor.
12 GB Random Excess Memory.
Six-teraflop AMD Radeon GPU that makes RAM 3gb more powerful.
4k Gaming
With the Xbox X One 4K gaming experience, the display will be clearer even if you are playing it on big TV screens, no pixel quality will be harmed.
So the bigger the screen, the better the gaming experience. I felt like I was actually in the game, the walls of my home were wailing with its howling, thumped audio quality. Moreover, to check its 4k mode, I played Gears of War 4, the rise of the Tomb Raider. Although these are old, and maybe kids and adults who love to play just the latest may have forgotten their names, I preferred it because it can be played with all 4k modes.
Having a great gaming experience is not the "just stuff" that Xbox X One offers us; it is the entertainment hub for our whole family. How? Let me reveal in the lines ahead.
Home-Theatre
This Xbox X One, with its Blu-ray drive, enabled my family to watch high-definition movies with a theater experience. I live in the US, so I can have all the movies at the Sony store; if you live outside the US, Netflix would be the best option for you to watch movies in real graphics.
Pros and Cons of the Xbox One X
Pros:
Stunning 4K visuals and HDR support
Powerful hardware for smooth gaming performance
Backward compatibility with select Xbox 360 and original Xbox games
Enhanced audio experience with Dolby Atmos support
Faster load times for improved convenience
Cons:
Higher price compared to other gaming consoles
Exclusive game titles may vary
Xbox One X Accessories
You can consider investing in a range of gaming accessories to enhance your gaming experience on the Xbox One X. Some popular accessories for the controller include additional controllers, gaming headsets, external storage, and charging stations. These accessories can provide added convenience and improve your overall gaming setup.
Xbox One X vs. Other Gaming Consoles
To thoroughly evaluate the Xbox One X, comparing its advantages and disadvantages to other gaming consoles is crucial. It outperforms its competitors regarding raw power and graphical capabilities. Its true 4K gaming and HDR support provide a more immersive experience. However, it's worth noting that it comes at a higher price than other consoles, and the availability of exclusive games may vary.
Read More:
Xbox Game Pass and Xbox Live Gold
The Xbox One X offers access to two essential services: Xbox Game Pass and Xbox Live Gold. Xbox Game Pass provides a library of over 100 games you can download and play, offering a wide variety of genres and titles. On the other hand, Xbox Live Gold is a subscription service that allows you to play games online, engage in multiplayer sessions, and enjoy exclusive discounts on select games.
Xbox One X Reviews:
I conducted an online survey of Xbox One X users from various locations to gather their feedback on the controller.
"I am blown away by the graphics and performance of the Xbox One X. The 4K resolution and HDR support make games look stunning. It's a powerhouse console that delivers an immersive gaming experience." – John D.
"The Xbox One X is a beast of a console. It's incredibly fast and responsive, significantly reducing load times. The graphics are mind-blowing, and I love the enhanced visual details in games. Definitely worth the investment!" – Sarah L.
"As a long-time Xbox fan, the Xbox One X is the best console I've ever owned. The graphics are breathtaking, and the increased performance makes a noticeable difference in gameplay. I couldn't be happier with my purchase." – Michael R.
"The Xbox One X is a true 4K gaming console. The visuals are incredible, and the HDR support adds depth and richness to the colors. It's a game-changer for anyone who wants the ultimate gaming experience." – Emily S.
"I do not usually care about graphics, but the Xbox One X has changed my mind. The games look so much better with the enhanced resolution and HDR. It's like watching a movie come to life. Highly recommended!" – David M.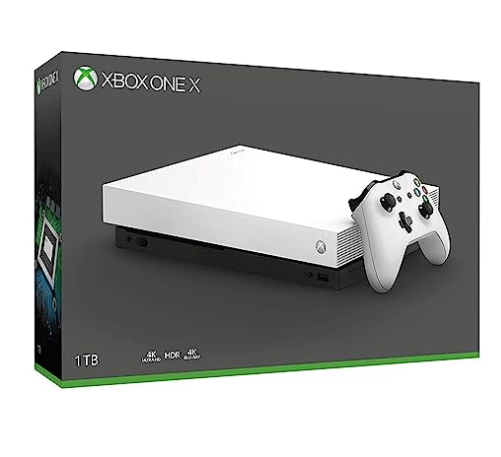 Conclusion:
The Xbox One X is a high-performance gaming console that provides an incredibly immersive gaming experience. The high-performance hardware, ability to play games in true 4K, and support for HDR technology make it an attractive option for gamers who want to elevate their gaming experience. Despite its higher cost and exclusive game offerings, this console is a top contender in the gaming industry. If you are a dedicated gamer who wants impressive graphics and outstanding performance, this console could be your ideal choice.