YouTube
How to Find the Best YouTube Video Downloader App
YouTube Video downloader helps you to download videos for your offline view whenever you are away from internet access or traveling somewhere. The video-downloading apps assist you in getting your favorite videos to be downloaded from YouTube. You can download videos without going to a premium subscription to YouTube. Having too many options for downloading videos it is not easy for a newbie to decide which app will work best for him. Keeping in notice such a kind of confusion, we have compiled a list of some apps that will be effective for you to download videos from YouTube.
YouTube Video Downloader:
YouTube video downloader is a third-party source that helps you to get your favorite video stuff into your video stuff in your gallery. Everybody desires to have their favorite movies downloaded in their mobile files, where they could watch those easily.
YouTube also allows users to download videos from its platform but most of them usually remain in the YouTube downloaded sections it also depends upon the video creator whether he allows viewers to download the video or not. In this way, users want to download the videos in order to view them on their own time without always going to the channel or connecting to the internet. Because when the device is connected to the internet the notifications from the other apps cause interruptions in watching the videos.
Is it Legal to Download YouTube Videos:
When you use a third-party app to download YouTube videos it is totally against YouTube's Terms and Conditions. According to these, you are only allowed to download the videos on YouTube, and any creator allows you. Otherwise, you are violating copyright policies.
Read More:
According to the policies of the YouTube video downloader apps, you can only download videos only for fair purposes. You don't have the right to claim that video on any other platform.
Is it Safe to Use YouTube Video Downloader?
As I have discussed earlier that downloading YouTube videos into your mobile gallery is possible by using third-party software as YouTube videos can't be downloaded into mobile directly. There are multiple apps available on the internet that you can use to download videos.
These apps are safe to use but some apps contain ads that are disturbing for you. Hence there is not any sort of privacy issue for you by using these apps. Furtherly, you can also use a Virtual Private Network VPN to avoid any sort of issue. Using a VPN will change your device's IP address into any other.
Best YouTube Video Downloader Apps:
Some of the best apps are given below that you can download in order to download YouTube videos for your convenience: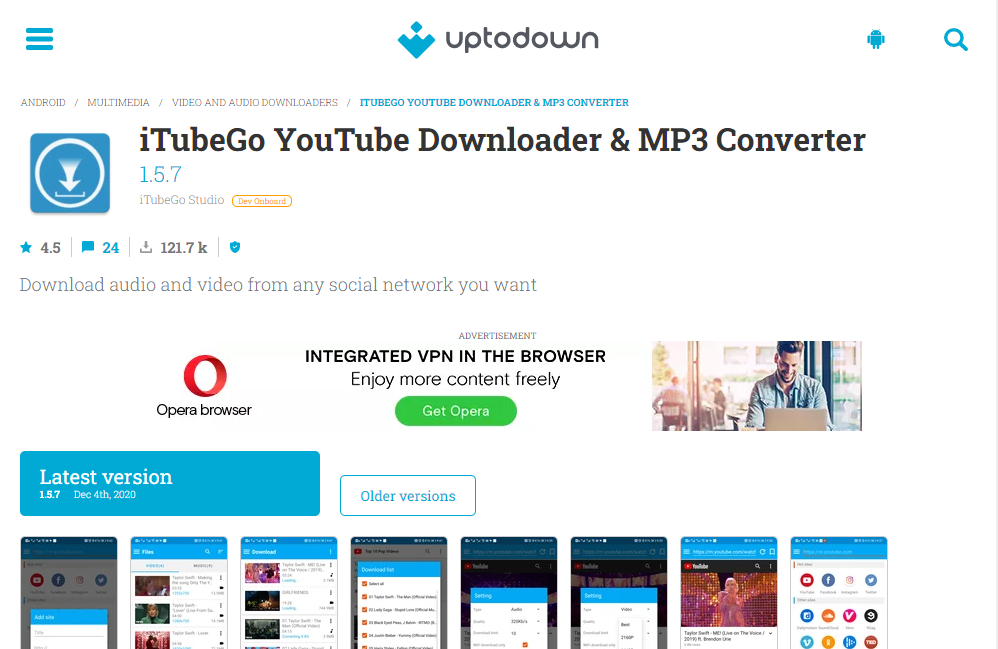 iTubeGO App lets you download any video from YouTube or any other platform just by putting the link into the app. The app has a very user-friendly interface that makes it easy for anybody to download videos. Users do not need to create an account or subscription to download the videos. Just paste the link into the search bar of the app and proceed.
The app allows you to download videos in multiple formats from HD quality to mp3. There is no restriction to downloading the video in the actual format. iTubeGO is the best app for everyone who desires to download videos not only from YouTube but also from other social media platforms.
Key Features:
Convenient to Navigate
Allows to log in to Social Media Accounts
No-ads interruption
No Registration is Required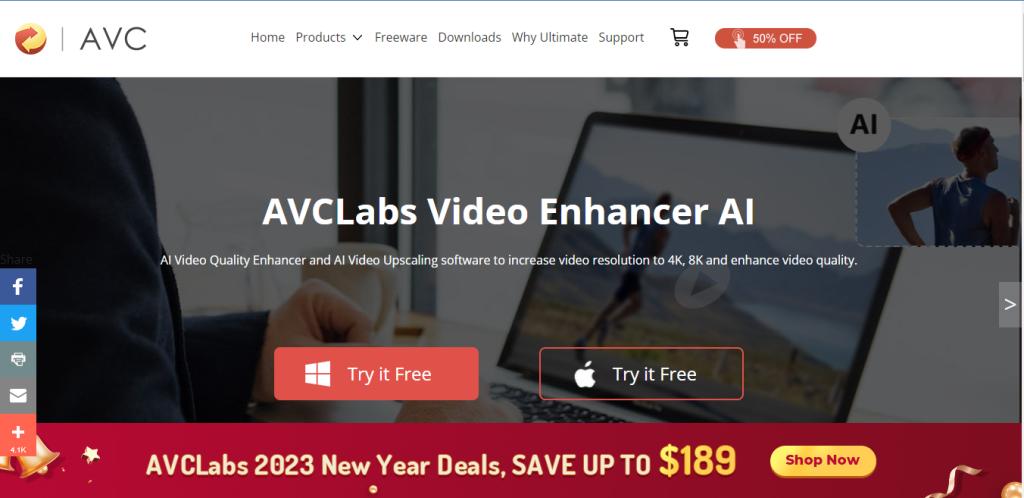 Next on our list is Any Video YouTube Converter, this is not only a YouTube downloader but also a converter that allows you to convert YouTube video into any other format like M4V, MP4, MOV, M2TS, MKV, ASF, WMV, MPEG, OGV, etc. You can also merge, trim, and add multiple clips in a sequence in this software. Through the integration of different other tools, you can do all the editing process here accurately.
The navigation is too much easy and provides a good user experience through various aspects. This will help you get the best out of your video downloading. The adjustment of the audio effect adds much influence to video-watching way. If you are looking for the best video downloading and editing app then this is the cool option for you to pick.
Key Features:
Use Without Ads
No Watermark on the downloaded videos
Safe and Secure
AI Technology for Adjustments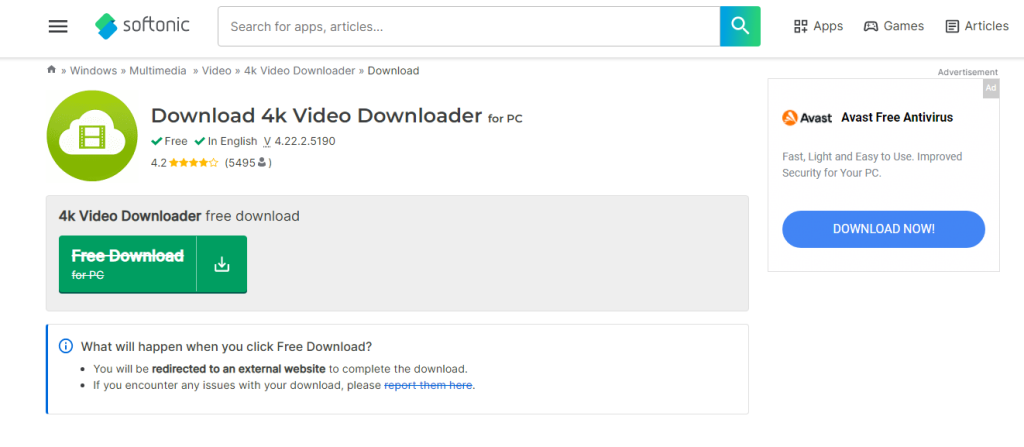 4k Youtube Video downloader is the fastest and helps you to download YouTube videos easily just by copying the link YouTube and pasting that into the app without registering or signing up on the app. It is highly recommended for people who want all of the videos to be downloaded in a few seconds.
If this app does not work in your area, you can also go for an alternative solution like making use of a proxy network. This app also provides some paid features that are highly appreciated as they provide the original video without any voice break in the video. The good thing about the software is that it provides a 4K quality video downloading experience.
Key Features:
User-friendly Interface
Supports Multi-language
No-ads Environment
Download up to 8K Videos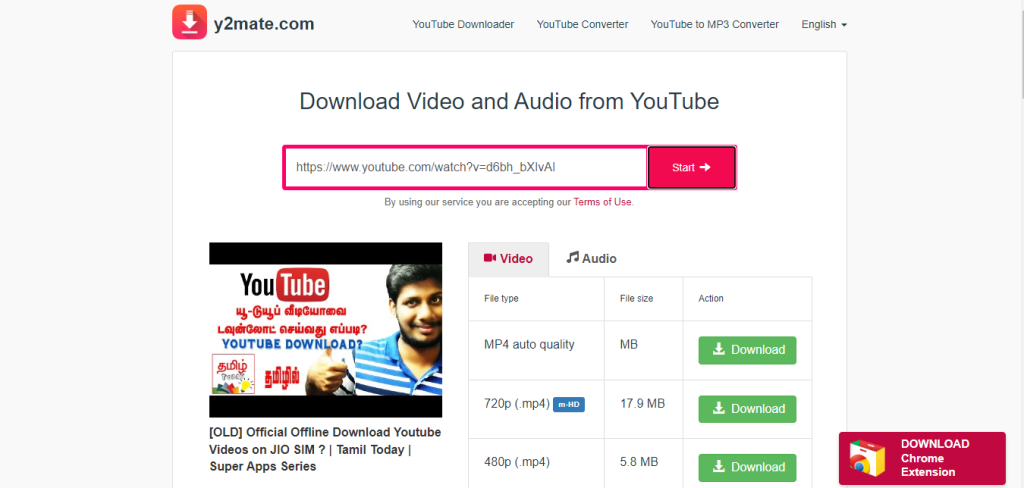 If you are looking for a reliable and secure YouTube video downloader then Y2mate is the best option for you. This app provides users with several different choices to download videos from YouTube such as high-resolution and HD formats. Along with downloading the videos, you can also convert those videos into any other format like MP4, 3GP, WEBM, AVI, WMV, etc. It gives you the freedom to download videos in any size including 8K and 4K resolutions. This app also allows you to download entire playlists or channels at once so that you don't have to download a video one by one.
Key Features:
No registrations or Signup
Completely Free of Cost
Multiple Quality Options
Fast Downloading Speed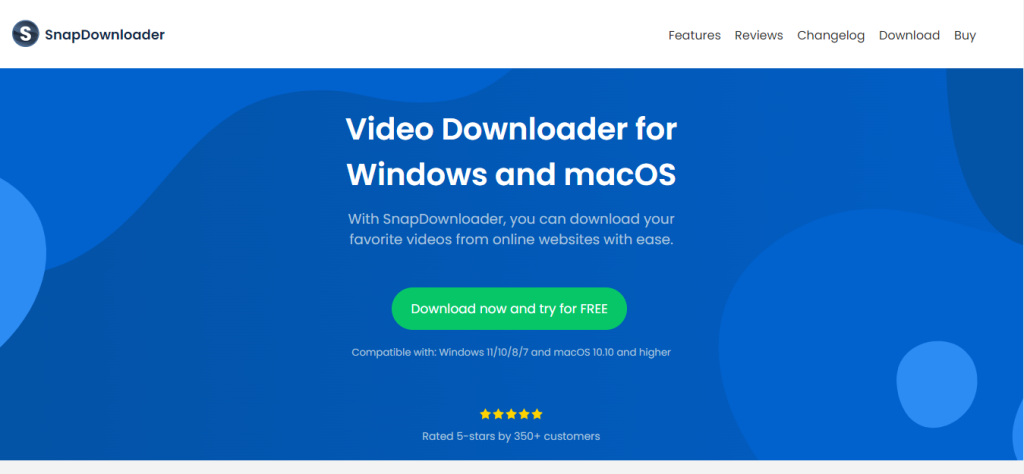 SnapDownloader is an outstanding video-downloading app that helps you to download YouTube videos in different formats. It provides high-quality videos and supports up to 8K resolutions. You can download videos from a large number of social media platforms including YouTube, Vimeo, Instagram, Facebook, and more. The user-friendly interface makes it easier for users to browse, download, and convert videos in no time. It is compatible with both Windows and Mac.
Key Features:
Multiple Quality and Format Options
No Ads Interruptions
Pause and Resume Downloads
High Speed Downloading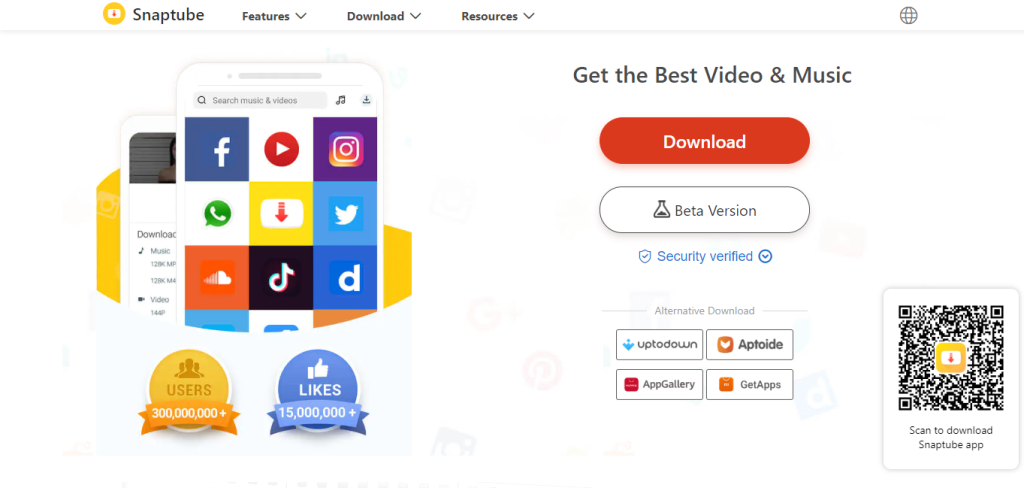 Snaptube is one of the most reliable and secure YouTube video downloaders. It provides multiple format options like MP4, AVI, 3GP, and more. You can easily download the videos without any registration or signup. The app is compatible with Android devices. It also supports multiple devices such as TV and computers. You can download videos from a large number of social media platforms including YouTube, Vimeo, Instagram, Facebook, and more. It also provides different quality options to download videos.
Key Features:
No Ads or Pop-ups
Multi-format Options
Fast Downloading Speed
Pause and Resume Downloads
Video to audio (MP3) converter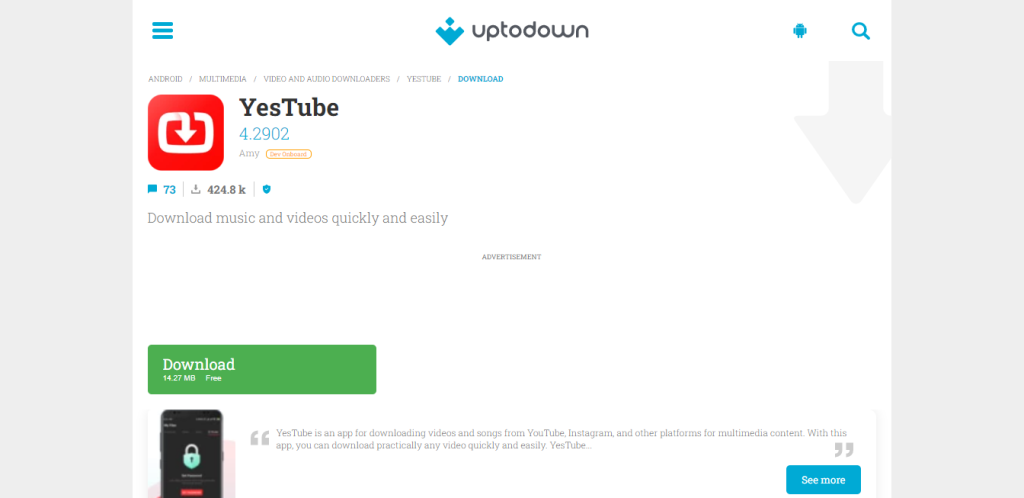 YesTube is the ultimate video downloader app that helps you to download YouTube videos in high resolution. It supports 1080p HD and 4K UHD resolutions so you can enjoy top-notch quality videos without any buffering or lag. It also allows users to preview videos before downloading them, which is great for ensuring the right video download. You can also schedule downloads and access downloaded content at any time with the help of the app. YesTube is available on both Android and Windows platforms for free with in-app purchases. It also offers a variety of features such as one-click downloads, multiple file downloads, and more. Moreover, the app is extremely user-friendly and easy to use with its intuitive interface.
Key Features:
Supports 1080p HD and 4K UHD video download
Easy to use with an intuitive interface
Preview videos before downloading
Schedule downloads
Variety of other features such as one-click download, multiple file download, and much more.
Available on both Android and Windows platforms for free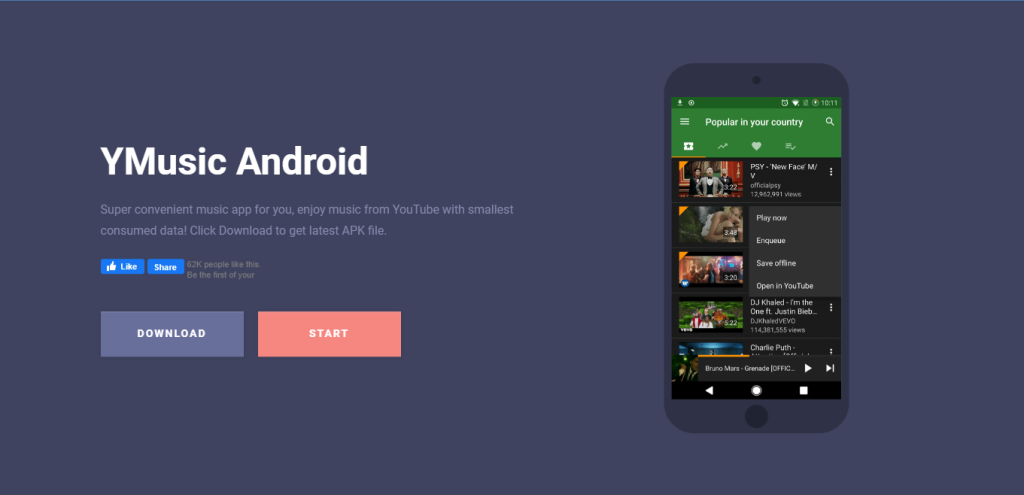 YMusic is also a great YouTube video downloader that helps you to download your favorite videos of any quality. It allows users to select from various resolutions, like 360p, 480p, 720p and 1080p. Moreover, it also has an integrated music player which allows you to play video and audio files directly from the app. It is free for the Android version. YMusic also supports multiple file downloads and allows users to preview videos before downloading them.
Key Features:
Supports multiple resolutions
Integrated music player
Preview videos before downloading[
Multiple file downloads
Free for Android version
Allows users to convert video files into audio formats such as MP3, AAC, etc.
Conclusion:
These are some of the best YouTube video downloaders that you can use to download videos in any quality. Each app has its own set of features and advantages, so you can choose the one that best suits your needs. With these apps, you can download videos from social media platforms like YouTube, Vimeo, Instagram, Facebook, and more with ease. So try out these apps and start downloading your favorite YouTube videos.