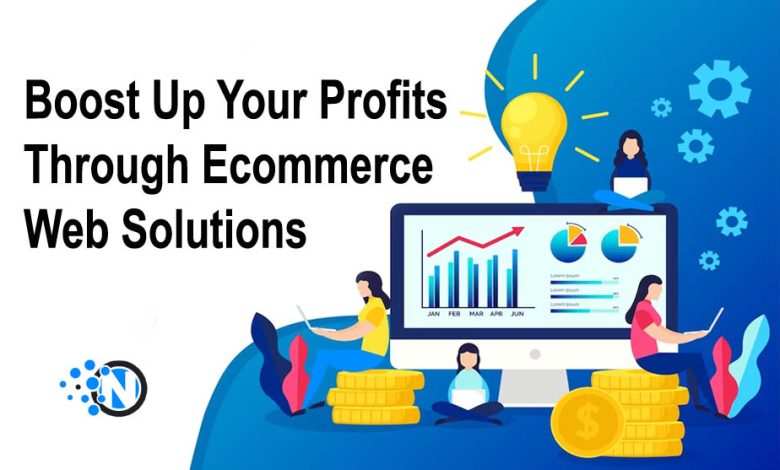 Ecommerce web stores have been a brilliant source of earnings in the past few years. Numerous people have started their online brands and delivered quality products to their audience, taking their interest to sky-high levels. You also belong to a premium class if you own such a store. However, with more and more online stores or websites launching, it is getting enormously challenging for newbies and existing giants to sustain their position in the market, resulting in less sales and revenue. In this article, we have elaborated on the essential tips to boost your profit.
How to Boost Your Profits Through Ecommerce Web Stores?
In the under-section, we have elaborated on boosting your profit through Ecommerce web stores. You have to work precisely to survive in this fast-paced world.
1 – Optimize User Experience
The foremost tip to boost your profit is to optimize the user experience on your ecommerce store. Websites that are easy to navigate influence clients better than others. Therefore, you must consider following this guideline. Some crucial methods to optimize the use experience are below.
Compelling Design: Firstly, you must ensure that your store features a compelling design with highly classical structures.
Easy Navigation: Additionally, you need to integrate a navigation button to allow customers to go through the enormous collection effortlessly.
Fast Loading Speed: Another high-end strategy to optimize user experience is reducing loading time. Utilize less-powered elements while designing the store.
2 – Effective Product Presentation
The next critical strategy to improve your product sales in an online ecommerce store is through effective brand presentation. You must help your potential audience learn as much as possible about your products and services. Furthermore, focus on enhancing the visual representation to attract more customers. It can be done in the following ways.
High-Quality Images: Many tools are available to produce high-quality images with enhanced pixels. In this way, you can take your company to an advanced level by showcasing every tiny inch of your items.
Detailed Description: Next, you must create a detailed description of every product, highlighting its exclusive features and associated critical cons. This unbiased behavior will lead to more sales and revenue
User-Generated Content: Allow your potential customers to leave their feedback and experience details on your site as well as on different social forums. It will help others learn more about your brand, taking you up in the competition.
3 – Streamline Checkout Process
Checking out is the stage where most customers face problems because they need help finding an easy way to transfer the funds. Thus, it has a negative impact on their overall journey and increases cart abandonment. The effective ways to streamline the checkout process are the following.
One-Click Checkout: Integrate the payment system that delivers one-click checkout. In this way, people will not have difficulty purchasing products from your online store.
Multiple Payment Options: Ecommerce or online stores are run over the web. Consequently, people from every corner of the world can access the products available on it. Considering this, you must utilize the power of a system, delivering a proper transaction system to resonate with customer preferences.
Transparent Pricing: Another critical concern is that most online stores do not highlight the exact pricing and cost of the specific products. Nevertheless, you must maintain and follow a transparent pricing strategy and showcase the actual pricing.
4 – Personalization and Recommendations
Personalization is one of the most ever-green strategies to deal with customers' preferences and approach them with their required products. Therefore, you should consider this quite strongly to extract all the benefits. Some methods to bring personalization into your Ecommerce store are the following.
AI & Data Analytics: Artificial Intelligence has been the top way to help you break the shackles by learning clients' demands and reaching them with their desired products. Hence, you can win their trust and make them your permanent clients, promising long-term benefits. Similarly, data analytics will provide you with the insights to resonate with clients' preferences.
Leverage Plugins: Websites or Ecommerce stores allow the integration of numerous plugins and patches. Many options help you suggest the relevant products at the time of checkout. So, clients' interest is significantly aroused, boosting your sales and ultimately, revenue.
5 – Customer Support and Engagement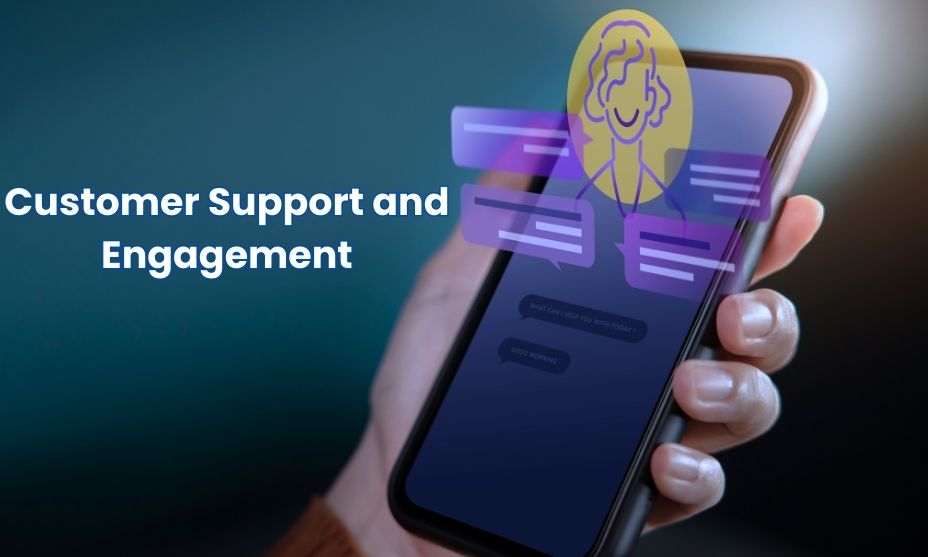 Customer support is the area where most of the Ecommerce stores lag way behind their competitors. Consequently, they don't make enough profits as they can't resolve the queries of their customers. If your online brand is also suffering from such an issue, you must employ effective tactics to grow accurately. In the under-section, we have enlisted some strategies.
Live Chat Support: AI-integrated chatbots have taken the world by storm because they have authorized their credibility as the top assistants in this fast-paced world. Processing primary data enables them to deal with clients' fundamental problems. Also, they are efficient enough to redirect complex queries to human representatives.
Utilize Social Media: Social media platforms like Facebook, Twitter, and Instagram have millions of daily users. That's why you should create your account there to connect with customers, run promotions, and share the latest updates.
6 – Effective SEO and Marketing
Lastly, you must acknowledge the power of search engine optimization and marketing campaigns to increase your Ecommerce store's rankings in the SERP. In addition, run marketing campaigns on high-end platforms to grab the desired results.
Keyword Optimization: Target effective and most searchable keywords to meet clients' requirements. You can also utilize different tools to perform this activity.
Content Marketing: You must generate compelling content to overview your products comprehensively. As a result, it's easy for customers to make purchase decisions.
Paid-Advertising: Google Adwords as well as social media are the best ways of taking your Ecommerce brand up in the rankings.
Final Verdicts
To sum up, it has become an absolute demand in the modern world to generate a functional strategy to boost sales and revenue. However, the process is not that simple, You must be very precise and stick to your strategy to get the ultimate desired results. By optimizing the user experience and presenting the products more effectively, you can influence your visitors to turn them into your potential clients. Similarly, personalization and enhanced customer support bring relevant advantages. Lastly, SEO and paid advertising will bring organic traffic to your store.