Business
Benefits of Outsourcing Data Entry Tasks for Your Business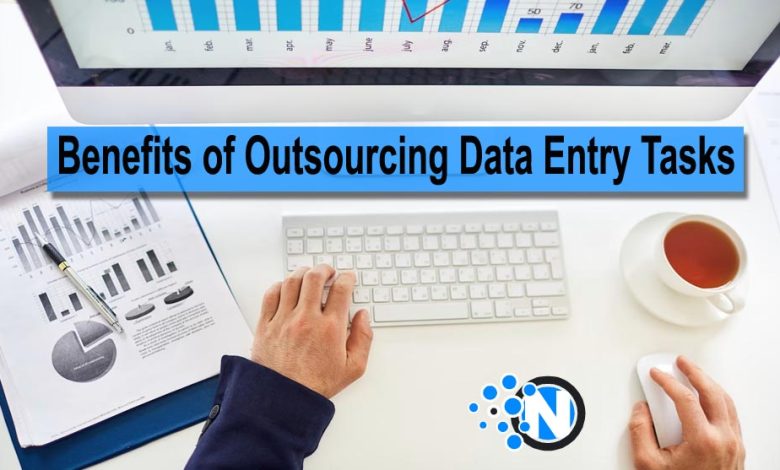 Companies and brands are looking for such strategies to optimize their operations and efficiency with the rise in inflation as well as marketing competition. Consequently, they can improve their productivity by accomplishing the tasks quickly. Also, they are making continuous efforts to cut down their expenses. All these benefits lie in a significant tactic, which is outsourcing. Consider leveraging this to complete difficult or repeated tasks, like data entry. Although this activity is crucial to maintain the records, it is highly time-consuming. We have developed this guide to help you understand the benefits of outsourcing data entry tasks for your business.
What is Outsourcing?
Outsourcing is hiring third-party organizations to accomplish specific processes, tasks, and functions of your company. This strategy is more often utilized to attain numerous benefits, including improved efficiency, specialized expertise, and reduced costs. With the help of outsourcing, you can make your business focus on its productive activities while the external experts work on completing the non-essential tasks. Some examples of outsourced tasks include data entry, customer support, manufacturing, and software development. As a result, you can streamline hectic operations and remain competitive in an ever-evolving global marketplace. However, you must be very precise to determine which task you need to outsource to benefit from the skills and resources of your external partners.
Benefits of Outsourcing Data Entry Tasks
In the under-section, we have detailed the benefits of outsourcing data-entry tasks. You can understand to see which advantages you will be able to get through this high-end activity.
1 – Focus on Core Competencies
By outsourcing the data-entry tasks, you can get rid of this repetitive and time-consuming task. Consequently, it allows businesses to focus on their main functions by allocating more resources. Also, they will be able to pay more attention to their core competencies, enabling them to take down their competitors. It will enhance your productivity and pave the way to innovation and strategic planning.
2 – Cost Efficiency
Secondly, you can reduce your expenses greatly with the help of outsourcing data-entry tasks. However, a question arises that hiring an external team could break the bank. But, a strategic approach to hiring a cost-efficient company diminishes the requirement to leverage different expensive tools, reducing your total expenses greatly. Hence, these decreased expenditures improve your net profit margin, enabling you to go ahead of the competition.
3 – Time Savings
We all know that data entry is very challenging. No matter if it is relatively simple than other business operations, it is extremely time-consuming. Thus, you may have to compromise on some other critical operation to carry this out. It will ultimately lead to some damage, depending upon the extent of compromise. On the other hand, outsourcing will decrease the burden on employees to enter the data continuously, saving enough time for other operations.
4 – Enhanced Accuracy and Quality
Outsourcing data entry tasks to a highly efficient third party enables you to bring quality and accuracy to this necessary operation. Maintaining precision allows you to work in the desired direction, taking you ahead of the competition. External companies have specialized tools and associated resources to manage the data accordingly, entering the correct information in the files ensuring that your company will get all the desired perks.
5 – Scalability
Scalability is necessary, especially when you need to grow your business at an advanced level. Through outsourcing, you can bring changes in your traditional data entry style, letting you work more ergonomically and precisely. Moreover, you can handle varying workloads without hiring and training additional staff. This approach brings several benefits, specifically to companies with seasonal demands. As a result, you can reach the top of this highly competitive landscape.
6 – Access to Skilled Talent
Outsourcing data entry tasks requires researching the web completely to find the trust-worthy companies or professionals to work for your business, In this way, you can explore a larger pool of highly skilled and expert individuals, allowing you to sign up a contact with the best option available. Hiring such skilled talent will be of immense benefit to you. Also, it guarantees that your data is handled efficiently and proficiently.
7 – Advanced Technology and Infrastructure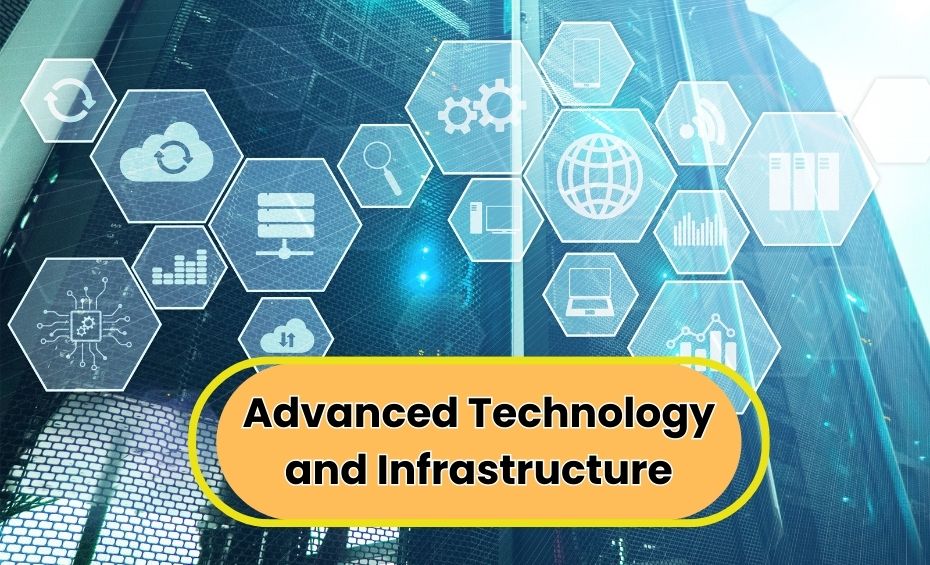 Reputable outsourcing companies leverage high-end tools featuring advanced technology and infrastructure to streamline data entry processes. It includes optical character recognition (OCR) systems, automated data validation tools, data storage tools, and many others. As a result, businesses can learn about them and purchase them soon to get more exceptional perks after hiring skilled labor. The latest technology also bears the potential to generate artificial intelligence insights.
8 – Data Security and Confidentiality
Data security is one of the biggest concerns raised with the development of the online world. Although the latest advances have delivered highly beneficial results, they also lead to more harm in terms of data breaches and others. However, outsourcing has reduced these risks greatly as third-party companies utilize the power of highly secured tools. Thus, they keep the data more secure and promise you to get all the desired perks.
9 – Reduced Staffing and Management Burden
Lastly, outsourcing data entry tasks reduces the need to hire more staff and employees, decreasing your total expenditures greatly. In addition, you don't have to spend money on the associated expenses, like buying a computer or laptop for the workers. These reduced staff requirements also enable you to manage the business functionality effectively. While the trouble, some work of entering the data will be completed through the additional sources.
Final Verdicts
Outsourcing data entry tasks offers businesses many advantages and enables them to streamline their operations. Further, it leads to reducing the overall cost and improving the efficiency of your company. This approach helps you improve your company's functioning and productivity by ensuring your focus on the core competencies, taking it ahead of this highly competitive landscape. Additionally, leveraging outsourcing empowers your company to accommodate different changes, stay competitive, and be directed to growth. You only need to select a trusted partner for all the mentioned benefits.