YouTube
What is YouTube Automation & How to Make Money With it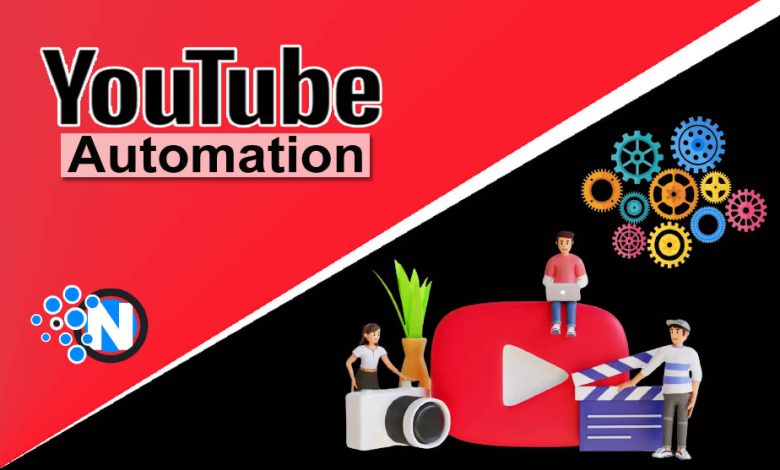 YouTube Automation is one of the most precise strategies you can opt for to promote your channel and grow it extensively to pocket massive figures. By automating several hectic tasks, you can take your YouTube account or channel to another level of success. It not only saves enough time for you to focus on other productive tasks but also enables you to increase the traffic and audience potentially. We have developed this guide on this brilliant tactic along with the effective ways to make money with it. Also, we have mentioned other incredible benefits.
What is YouTube Automation?
YouTube Automation refers to the use of automated tools, software, and systems to perform several crucial tasks quickly. It includes managing, scheduling, and optimizing different parts of your channel to eliminate its flaws and make it rank at the top. With the help of this technique, you can automate video uploads, social media promotion, analytics tracking, and many others. It also focuses on reducing manual labor by streamlining numerous repetitive processes. Hence, content creators can have the chance to get involved in their videos more effectively and produce more compelling content.
YouTube Automation Tools and Techniques
In the under-section, we have detailed some critical points on the best YouTube automation techniques you can choose in 2023 to boost your channel's performance and functionality. Also, we have mentioned some tools associated with the respective steps.
1 – Video Uploading and Scheduling
Video uploading is the most crucial step in growing a video channel because you have to be very precise and calculative regarding the upload schedule and video quality. It is the only way to overcome the market saturation challenge. YouTube automation enables you to utilize the YouTube Studio to upload videos on your channel easily. Additionally, there is an option for scheduling. You can enable it to set the time at which you want your content to be live.
Besides the Studio, different software is available on the web that can help you perform all the above-mentioned operations with a single click. Moreover, they can optimize your videos according to SEO standards. Therefore, you need to research the market and pocket the options TubeBuddy or VidIQ to reach the desired outcomes.
2 – Social Media Promotion
With the rise in competition, uploading videos and marketing only on YouTube is not working anymore. That's why you must input the cross-promotion strategy into your working policy to grab a larger audience. Although this strategy is quite exceptional, you must require automation to accomplish the tasks quickly as they take a huge toll on the brain and time. YouTube automation helps you to upload content on social media channels simultaneously to grab healthy advantages.
The best automation tools that can be used to create social media posts for your YouTube videos are Buffer and Hootsuite. You must check their pricing to find which will resonate with your budget requirements and deliver the required services.
3 – Keyword Research and SEO
Keywords are always the key to success in the online world. Although their importance is significant, it is quite a challenging process. You must understand the competition to pick the words that can be ranked easily. Otherwise, there is no chance of coming on to the top. YouTube automation helps you perform this task in no time. You only need to find your competitors and add their URLs to the best keyword research tools. In this way, you can have your hands on the top trending topics to work on.
Keyword research is associated with search engine optimization to ensure that videos appear on the top of the result when someone searches for a specific keyword. It is possible only when you have optimized your content according to the SEO criteria. YouTube automation lets you do so by streamlining several tiresome works. Semrush and Ahref are the top options you can go with for enhanced keyword research and SEO.
4 – Thumbnail Creation
Thumbnails are also important as pictures speak more compellingly than words. You must focus on making exclusive quality featured images that possess the potential to capture users' attention. YouTube automation makes you capture stunning ideas for creating new sorts of pictures that are not only eye-catching but also unique. Canva and automated thumbnail generators are the top sites for performing this operation readily.
5 – Comment Moderation
Although users on this globally popular video-sharing platform are more sensible than those present on others, some black sheep are still present who can spoil the whole charm by posting negative comments on the videos. To prevent such explicit thoughts, you can leverage the help of built-in content moderation tools present on YouTube. Consequently, you can maintain transparency and prevent spam. This YouTube automation technique enables you to share a positive experience with your audience.
How to Make Money with YouTube Automation?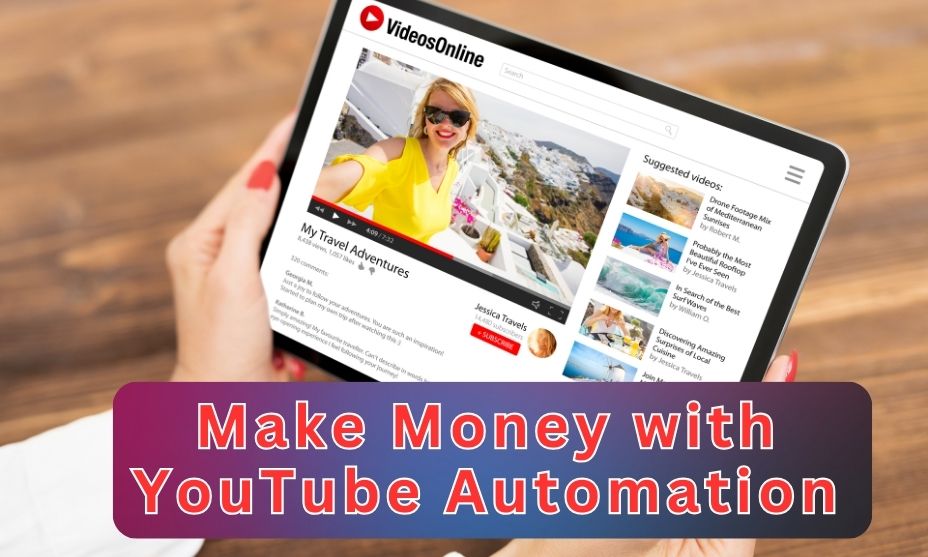 YouTube automation helps you streamline several tasks and grow your channel. After this process, you can follow the below-mentioned steps to make handsome figures.
1 – Ad Revenue
Just like on websites, YouTube allows you to showcase Google advertisements on your videos. You must grow your channel enough with YouTube automation techniques and tools to complete the required criteria to monetize your channel. In this way, you can pave you route to make handsome figures by uploading quality videos continuously.
2 – Affiliate Marketing
Another exceptional strategy to generate revenue with YouTube automation is affiliate marketing. You can promote third-party [products or services in your videos to grab a decided amount or percentage of commission depending upon the number of sales and revenue generated.
3 – Sponsorships
Big brands and companies often look for top creators and channels to promote their content. With YouTube automation, you can improve your chances of ranking and become likelier to have your hands on the payments by marketing the sponsored content.
4 – Merchandise
Merchandise sales are also an amazing source of earning money with YouTube automation. You can set up your business to produce products such as clothes, watches, or other accessories. By uploading videos related to them, you can make your way to creating a loyal fan base and earn long-term benefits.
Final Verdicts
YouTube automation is a powerful tool for content creators to streamline several hectic processes. Thus, they can save time and increase the potential for making money on the platform. By utilizing various automation tools and techniques, you can bring convenience to channel management and focus more on content creation. However, it's essential to balance automation with genuine engagement and resonate with YouTube's policies. With this approach, you can enjoy the benefits of automation while ensuring the long-term success and sustainability of your channels.