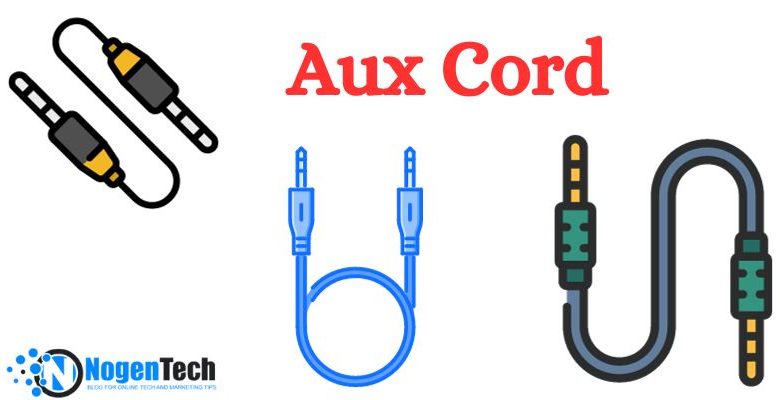 Usually, people face a lot of struggle to connect their devices to their vehicles to play music. They need different gadgets for different devices. It takes a lot of effort to make your music uninterrupted during your joyful drives. To tackle these issues, you have to use some external cords.
Aux cord can be used to make your music streaming uninterrupted and effortless in your vehicles. If your automobile does not support Bluetooth, you can enjoy your music while driving with just a single wire that can be attached to your phone and your car at the same time.
In this article, we are going to explain to you everything about Aux cord, what it does, how it works, and how to use it. If you are interested in an easy way to listen to music in your car and curious about aux cable, then read this article thoroughly.
What is an Aux Cord?
The history of Aux cords started in 1874 when C.E. Scribner invented a round-tip headphone jack of 6.35 mm, which was then changed to a jack with pointed tips. Plugs and jacks are constructed with multiple circuits that have some contact points, which are known as conductors.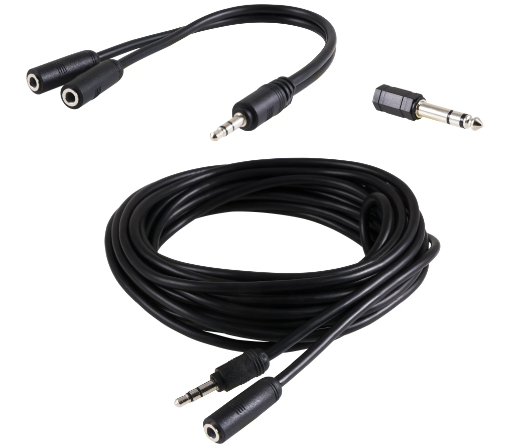 Most of the plugs and jacks have 2 to 5 conductors, no matter what is the size of the audio jack. Every audio jack is tagged by a name according to the number of conductors it has. For example, if there is a jack or a plug that has 3 conductors, then it would be known as a 3 pole plug or a 3 conductors plug.
Division of cords
A cord is divided into 3 main parts that are stated as follows
Tip (T)
Ring (R)
Sleeve (S)
The names of these plugs are dependent on the number of rings and sleeves. If the plug has 2 poles, then the sleeve is missing, and if the number of conductors is more than 3, then it will increase the number of rings in a jack.
Types of Aux Cords (number of conductors)
Cords are dependent on rings and sleeves, which define their pole and conductors.
1. 2 pole Aux, 2 Conductor, TS
Jacks that are known as 2 pole aux or 2 conductor cords are widely used for musical instruments like guitars. These cords have only two functions, which are ground and signal functions. It has a tip and a sleeve.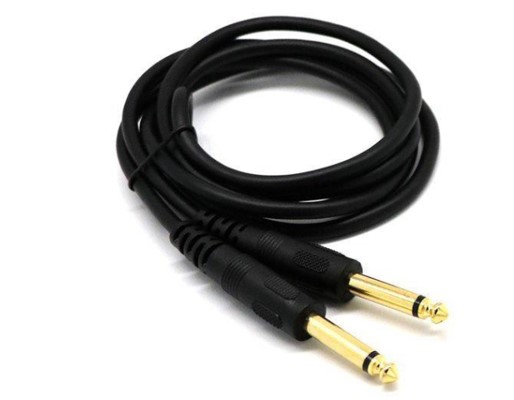 2. 3 Pole Aux, 3 Conductor, TRS
3 pole Aux are the most commonly used cords that are used as connectors for all types of headphones. They can perform ground and signal in hot and cold. It consists of a Tip, a ring, and a sleeve.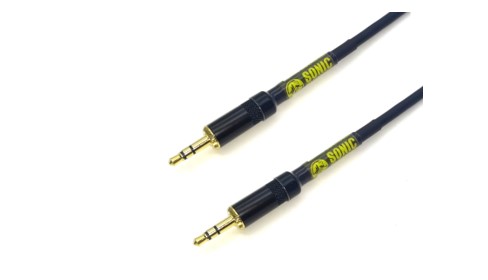 3. 4 Pole Aux, 4 Conductor, TRRS
In 4 pole aux and 4 conductor cords, functions like ground left audio channel and right are performed. They can be used by all kinds of smartphones and gaming gadgets very easily.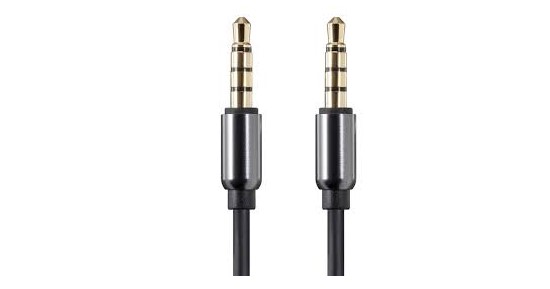 All standards of internet and telecommunication are fulfilled by these 4 pole plugs. It includes 1 tip, 2 rings, and 1 sleeve.
4. 5 Pole Aux, 5 Conductor, TRRRS
This cord can perform all of the functions mentioned in the upper cords, but it is mainly used for car sound systems and stereo to balance all the sound signals.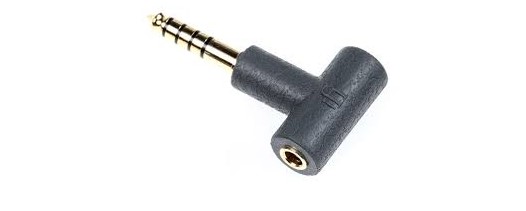 Types of Auxiliary jacks
There are 2 major types of auxiliary jacks, which are given below
1. 3.5 mm Cords
One of the most commonly used auxiliary cords are 3.5 mm cords. These are very inexpensive and widely used for mobiles, speakers, MP3 players, Tablets, DVD players, and car sound systems. They easily convert the sound signals to analog signals to give optimal sound.
2. Optical Cords
Optical auxiliary cords use fiber optics to make digital signals travel. These cords fulfill all the quality and high standards and require different connectors and cables that can make them more expensive. But once you purchase them, they will give you a high-standard sound with minimal interference.
Auxiliary Cords Market
In the technical market, there are different brands that make all kinds of aux cords, but some of them are well-known for the quality of their product, which are
Kabeldirekt
Media Bridge
Monster
Anker
Ways to Connect Auxiliary Cords
There are different ways that you can use or connect an auxiliary cable according to your needs.
Connecting Speaker
To connect your speaker to your mobile phone or other audio devices, you need an aux cord that is 3.5 mm. You will find it way more comfortable to connect your devices with your speaker through this cord, but first, you have to follow some steps, which are as follows.
Search for an aux cable input on your speaker, and mostly, it is on the bottom of the speaker.
Take one end of the aux and connect it to the speaker.
Just like that, take the second end of the cable and connect it to your mobile or other audio device that you want to connect to the speaker.
Turn the music on, and the speaker will sync its sound with the music in your audio device.
Connecting car stereo
To connect your 3.5 mm aux cable to your car stereo and mobile phone, you can follow these steps.
Locate an aux input port on your car, and it might be on the dashboard, and plug it in.
Plug in the other end of the aux cable to your mobile phone in its headphone jack.
Play your desired music and enjoy your journey.
These are some simple steps that are mostly the same that can be followed to connect different devices through the auxiliary cables.
Conclusion
People facing issues connecting their audio devices and mobile phones to the speaker or their vehicle stereo can use Aux Cords to ease their struggle. Aux cables simply connect to the audio device and the sound system simultaneously. If your phone or your car is having some Bluetooth connectivity issues, then you can use an aux cable to connect your phone to the car stereo very easily.