Business
Top 10 Tools for Increasing Your Office Productivity
Team Productivity tools are essential for companies to maximize their efficiency and ensure the successful completion of projects. These applications provide efficient ways to oversee the progress of tasks, monitor results, and facilitate the timely delivery of objectives. We all know how frustrating it can be to feel like we're not as productive as we could be.
Whether you're working in a corporate office or from home, there are always ways to increase your productivity and get more done in less time. It is not a disgusting situation not only for the business owners but also for the workers. This may be due to the traditional methods of work. Such a business needs some kind of intelligent work tactics, this may be the adaptation of the technology in the workplace. This detailed note introduces a few specific tools that will enhance the productivity of business daily.
Monday.com – Project Management tools:
Monday.com is a cloud-based project management tool designed to help teams collaborate and track their progress. Monday.com presents a powerhouse of team management software that is straightforward, easy to use and highly adaptable—helping you effortlessly supervise any workflow or procedure. Its collaborative capabilities will assist in long-term planning, pinpointing priorities, and ensuring everyone stay on the same page.
Price:
They offer four distinct pricing plans to choose from to optimize the benefits of our product
Basic ($39/monthly)
Standard ($49/monthly)
Pro ($79/monthly)
Enterprise (Get-a-Quote).
If you'd like a taste before fully committing, don't worry as they also provide a free trial. All prices are applicable for annual billing.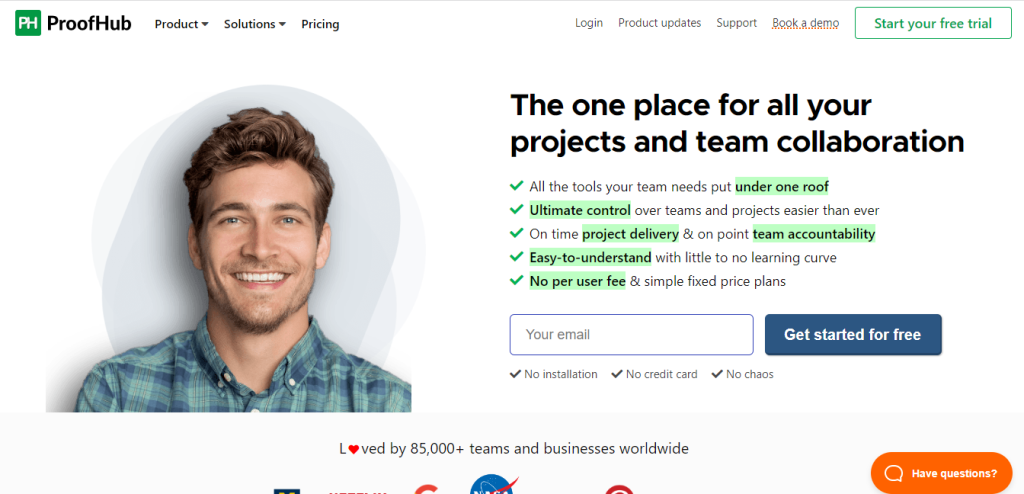 ProofHub is an online project management and collaboration software for teams of all sizes. It provides all the essential tools to streamline your work, manage projects effectively, and collaborate with everyone on the same platform. This easy-to-use solution simplifies task management and offers features such as Gantt charts, Kanban boards, custom roles & permissions, time tracking, custom workflows & reports, and more. Plus the white labeling feature ensures complete branding of the tool with your company's logo and colors.
Price:
ProofHub offers two pricing plans to choose from
Essential ($45/month) and
Ultimate Control ($89/month).
Google Apps for Work is a suite of office productivity tools from Google, including Gmail, Calendar, Docs, Drive, and Hangouts. This cloud-based service allows teams to collaborate easily and securely, even remotely or on different devices. It also provides advanced features such as mobile access, video chatting, and data analysis.
Price: The pricing for Google Apps for Work starts at $6/user per month and goes up to $18/user per month.
Trello:
Trello brings projects to life in a way that allows you to instantly know what needs to be done. This application makes project management not only simpler but more enjoyable with its cloud technology, real-time notifications, document attachments, and native messaging integrated into the kanban-inspired architecture. It's also a great way to keep everyone in the loop on progress and workflow.
Price:
Trello offers three pricing plans
Free
Standard- $5
Premium- $10
Enterprise- $17.50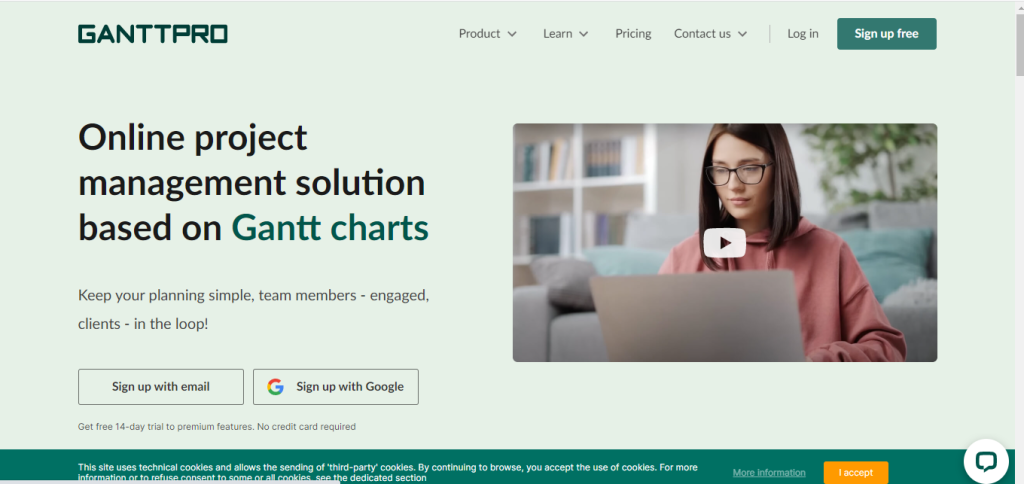 GanttPro is a cloud-based project planning software that enables teams to create and manage projects using Gantt charts easily. A Gantt chart timeline is an attractive way to quickly display how the project plan is progressing and with collaboration tools, no detail will be overlooked. This software provides a user-friendly drag-and-drop interface, and also comes with collaboration tools like task monitoring and budgeting.
Price:
GanttPro offers three pricing plans
Basic- $7.99/month
Pro- $12.99/month
Business-$19.99
Enterprise – On-demand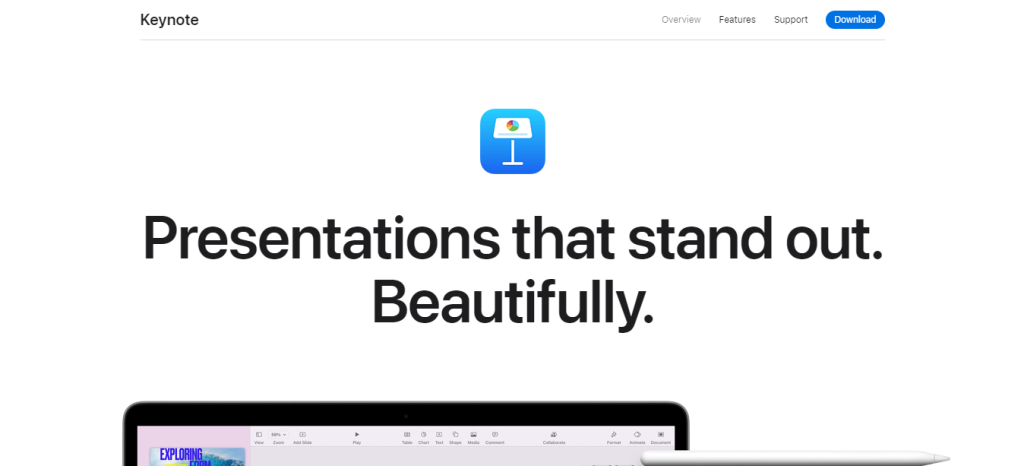 Transform your presentations into stunning, memorable works of art with Keynote for Mac—the ultimate presentation platform. With Apple's Productivity Apps, it's now easier than ever to create and share powerful slideshows across the globe that are sure to impress any audience. From speakers at corporate conferences to students in lecture halls, let Keynote help you make a lasting impact everywhere you go. It has features like custom animations, transitions, themes, and more.
Price:
Keynote is available for FREE from the Mac App Store. Download it today and let your presentations shine brighter than ever before.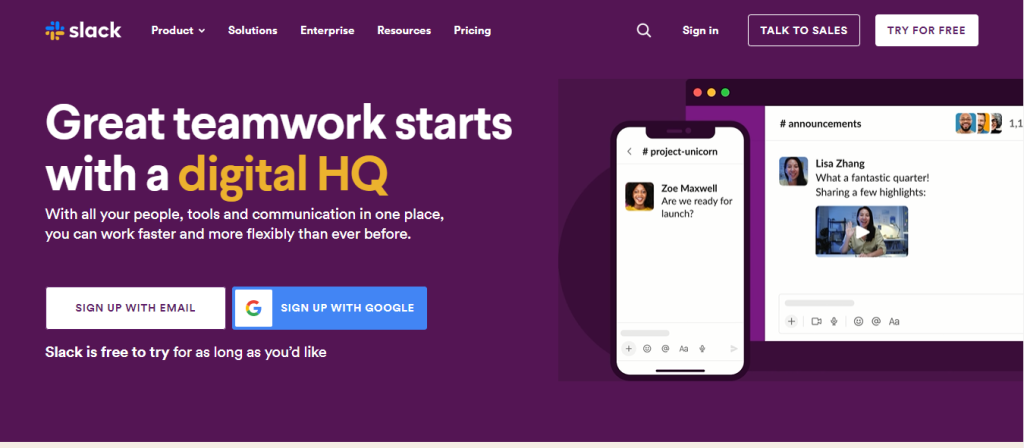 Slack is the ultimate team collaboration software, bridging all of your communications in one place. But what makes it even better? Apart from its beloved chat and team communication features, Slack facilitates numerous other ways to collaborate – you can store documents securely with cloud storage options; share updates or files quickly within a single click; and set reminders for important tasks/meetings that need attention. It's no surprise why teams choose Slack as their go-to virtual workspace.
Price:
Slack provides four pricing plans
Free
Pro- $7.25/user/month
Business Plus- $12.50/user/month
Enterprise Grid- Customized pricing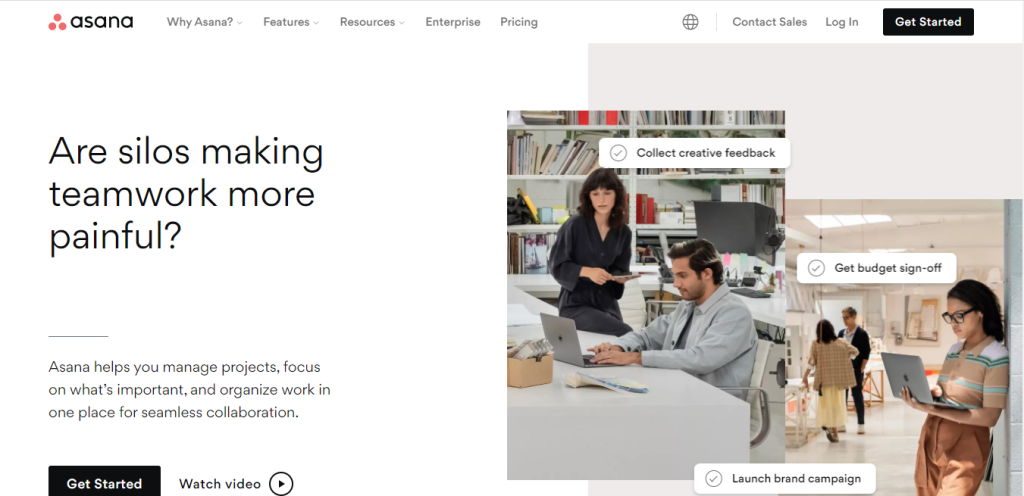 Asana is a task management tool that helps teams stay organized and get more done.With Asana, it's easy to stay on top of projects and tasks every step of the way. You'll be able to plan out your work efficiently, prioritize objectives and deadlines, collaborate with others quickly and easily, as well as monitor progress in real-time. Asana also allows you to attach files, add comments and due dates, and even set reminders for tasks.
Price:
Asana offers four pricing plans
Free
Premium- $10.99/user/month
Business- $24.99/user/month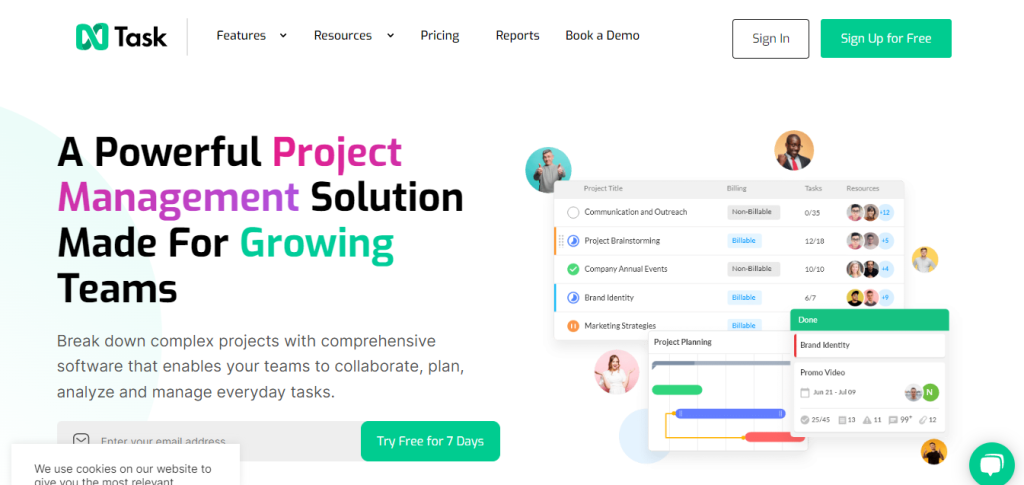 With nTask, you can take control of your projects and tasks all in one place. This comprehensive project management solution allows you to stay organized, keep track of task progress, generate reports, and gain insights on performance – so that ultimately every goal is achieved. Streamline operations with this powerful tool. Juggling the multitude of tasks associated with a project can be an intimidating undertaking, yet employing Task for your project management needs will make staying productive much easier.
Price:
nTask offers four pricing plans
Free
Plus- $3/user/month
Pro- $8/user/month
Enterprise- Customized pricing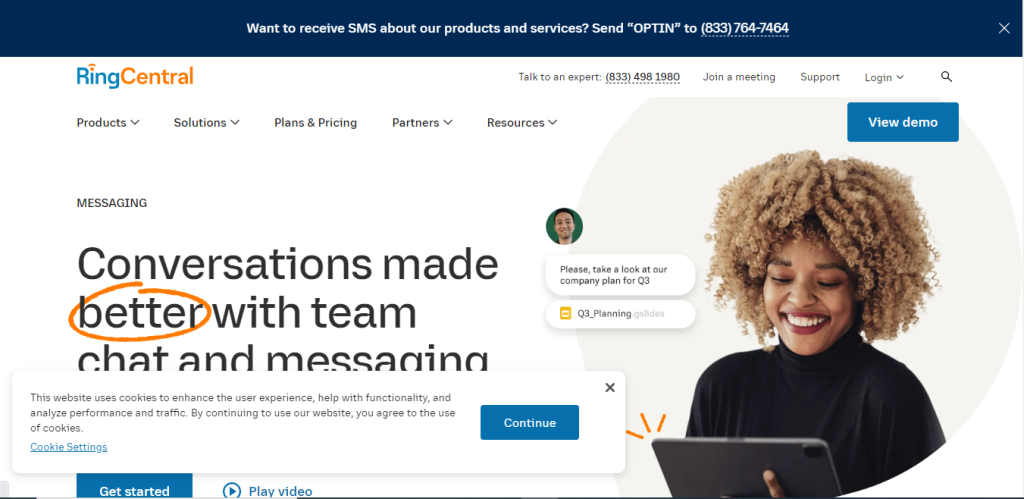 RingCentral offers a comprehensive cloud-based team collaboration platform that brings together voice, video and messaging capabilities into one unified solution. Keep your entire team connected in real time with high-quality audio and video conferencing, team chat, file sharing, and even more features to optimize collaboration. Aside from its extensive capabilities, RingCentral is ideal for improving productivity because of its easy access. Since the platform runs on a cloud-based system, employees can work remotely and still make use of it.
Price:
RingCentral offers four pricing plans
Essentials- $19.99/user/month
Standard- $27.99/user/month
Premium- $34.99/user/month
Ultimate- $49.99/user/month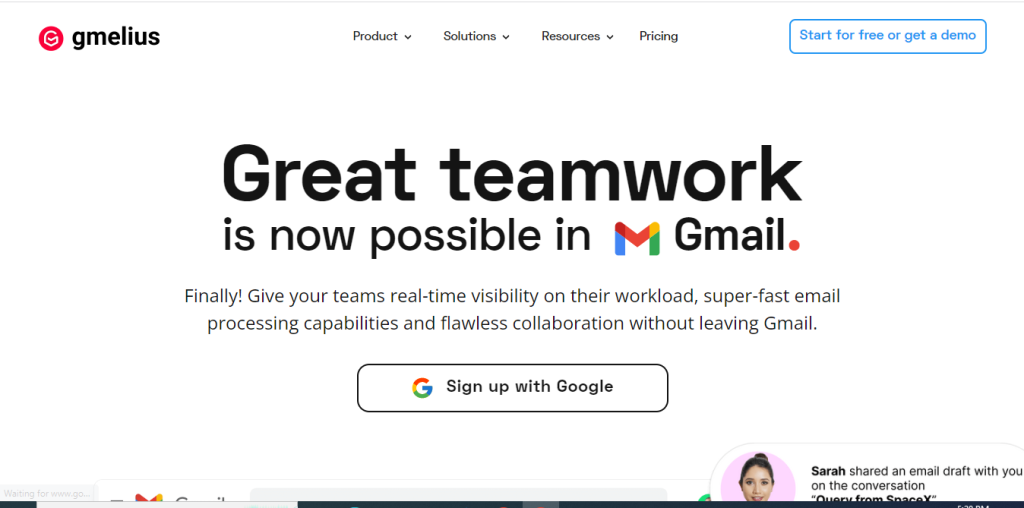 Gmelius is the ultimate tool for making collaboration easier and more efficient. Enjoy the groundbreaking collaborative email management platform, seamlessly integrated with your Gmail interface. Utilize intuitive tools such as advanced email tracking and smart follow-ups, to effortlessly oversee incoming and outgoing emails without any messages slipping through the cracks. With our system, you can also assign emails for delegation or quickly set up custom email sequences.
Price:
Gmelius offers four pricing plans
Basic- $12/user/month
Growth- $24/user/
Pro- $49/user/month
Final Verdict
In the end, it really depends on what type of collaboration your team needs. Every tool has its own unique features that can benefit teams in different ways. These all have different specialties, so it's important to think about what your team needs and what tasks you are trying to accomplish. Each tool provides a great platform for teams to collaborate and get their jobs done more efficiently. Weigh your options carefully, and pick the one that best fits your team's needs.