Apps
Combining PDFs Into One Document: Merge PDFs Online With GoGoPDF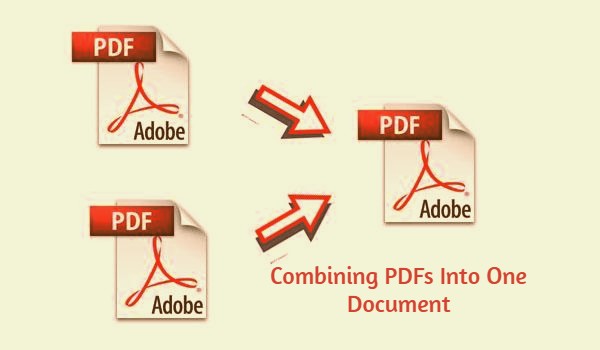 If you have many files on your computer, then you're setting yourself up for disaster. One alternative for this common dilemma is to combine your files into a single document. You can do this step for PDF files through GoGoPDF. GoGoPDF provides a functional online alternative in combining PDF documents into a single file. 
This online merge tool from GoGoPDF can help you put two or more PDF files in a single PDF document. It also adds customization options, so you have full control over how you want your PDF files to be merged. GoGoPDF lays this online merge process in a simplified way. And you can enjoy it for free on the GoGoPDF website.
Combine PDFs In Four Easy Steps
GoGoPDF simplifies combining many PDF files into a single high-quality document. This PDF merge tool only requires its users to follow a simple four-step method in combining their PDFs. Through this four-step method, you'll be able to avoid any confusion in combining your PDF files. This four-step method is also easy-to-follow, so you'd be able to merge multiple files straightforwardly.
GoGo PDFs PDF merge process starts once you select, import, and upload the PDF files that you need to combine. Given that you'll be uploading many PDFs, GoGoPDF allows users to drag and drop the files into the converter box easily. After uploading, GoGoPDF should immediately merge the PDF files that you've just uploaded. 
The third step in this online PDF merge process will require you to just sit and wait. That's right! You won't have to do or click on anything in this step. Simply let GoGoPDF work its magic in combining your PDF files. Once it completes merging your PDF files, you'll be able to download or share it on any social media platform that you want. 
User-Friendly Web-Based PDF Merger
This PDF merger on the GoGoPDF platform is incredibly user-friendly. Anyone who uses this merger tool to combine their PDF documents can surely effortlessly merge their files. The interface of this online PDF combiner does not need a lot of brainpower to manipulate or use. If you need to combine multiple PDF documents, upload them, and this tool will handle it instantly.
This online PDF merger by GoGoPDF uses a seamless, simplified, and straightforward process. You already know about the four-step merge process it uses. Rest assured, there'll be no unnecessary steps added. All you'll need to combine your PDF documents through this online tool is to upload the PDF files. Once you upload the files you need to combine, GoGoPDF will instantly merge them into a single high-quality PDF.


GoGoPDF makes this useful PDF merger tool accessible to all users. Plus, using this PDF combiner to merge your PDFs is for free! You simply won't need to download or install any software before you can use this merger tool. Simply key in GoGoPDF and start merging your PDFs through its website.
Accurate, Quick, And Reliable
You can fuse your documents at an incredibly fast speed! GoGo PDFs functional PDF merger will produce a brand new merged PDF document using just a few clicks! GoGoPDF also allows users to dictate the sequence in which the PDF files will be merged. In turn, you can effectively see to it that the combined PDF file will meet your preference and standards.
You can effectively make sure that all data from the PDFs you've uploaded will be transferred to the new PDF file. There won't be any errors, mistakes, or unwanted modifications that will occur once you combine them using this tool. You can also easily add more PDF files to the existing list of PDF documents you've uploaded. 
This PDF merger is a reliable online tool that will preserve the PDFs' layout and structure that you upload into it. Rest assured that the original PDF files won't be altered negatively. Subsequently, it'll include the text, images, and formatting from the original PDFs and swiftly merge them into one PDF file.
Compatible On All Platforms
Anyone can combine their PDF files using any platform they want. GoGoPDF should be accessible through any operating system available today. Users who want to merge their PDF documents can do so through Windows, Mac, or Linux computers. This process from GoGoPDF is a web-based process, and all that you'll need is a web browser to access it.
You can access GoGoPDF and this online PDF merger tool using any Internet browser available on your system. Using Google Chrome, Firefox, Internet Explorer, and other browsers won't affect your PDF merging in any negative way. You should be able to enjoy the same effortless, straightforward, and free conversion no matter which browser you'll use. 
Anyone who wants to merge their PDF files through their smartphones can do so with GoGoPDF. GoGoPDF is an online platform that provides a merger tool that is compatible with all mobile platforms. It certainly won't matter if you're using an iOS or Android device upon merging multiple PDF files.
Takeaway
It'd be an unwise choice to choose other platforms than GoGoPDF to merge your PDF documents. GoGoPDF offers an incredibly straightforward, simplified, and effortless alternative to combining multiple PDF files. Plus, it provides this process at such a cost-efficient price! You surely won't need to pay a high price or subscribe to any premium plan to merge your PDF files through GoGoPDF.