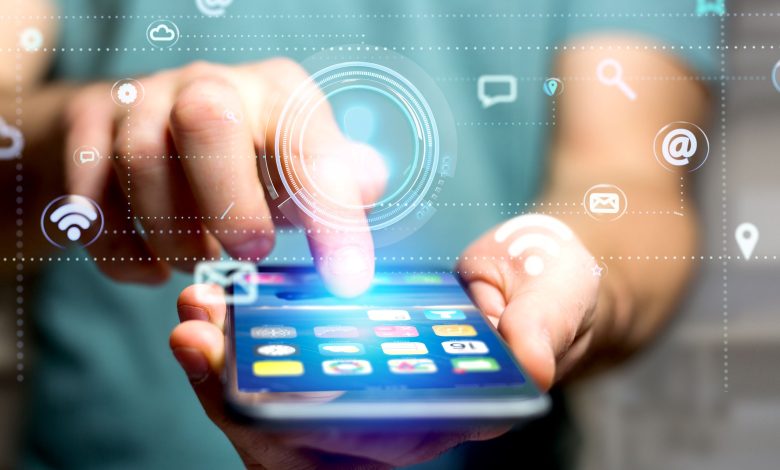 Can you imagine what it would be like to have an app you can use for all your daily needs? You can have an app to serve you coffee on demand, another for taking out the trash, and one for grocery shopping. Considering how much the global population uses mobile devices, this scenario isn't too far off from becoming a reality.  
Based on a February 2021 survey, about 46% of respondents from the United States use their mobile phones for 4 to 6 hours daily. Half the studied group spends about 25% of their day on gadgets.  
Given the fast-paced lifestyle many consumers have nowadays, the length of mobile usage may be attributed to online shopping and virtual transactions done through mobile apps. Many businesses saw this shift in consumer behavior as an opportunity for growth and reaped the rewards after creating apps that feature their services. 
Can a mobile app be helpful for your business? Here are some examples of how apps can improve your business productivity: 
1 Enhance Customer Experience 
Mobile applications bring businesses closer to their market. All a customer needs to acquire products and services is a device to download the app and order what they need. In general, apps boost efficiency, accessibility, and convenience, enhancing the customer experience. For instance, having an HVAC software application can help a client quickly find repair and maintenance service in their location, select ideal dates for the service, compare prices, and book an appointment.  
Your customer can accomplish all these with just a few taps on their mobile device, and they'll have HVAC maintenance services booked in no time. With a mobile application, you can cater to more customers and boost productivity for your business. 
2 Boost Brand Awareness 
According to a 2018 research, 75% of shoppers preferred a company that knows their customer profile and purchase history. This figure shows how important brand awareness is in gaining the market's trust and loyalty.  
Mobile apps can also help boost brand awareness. With almost everything being available through gadgets, a mobile app for your business can help introduce your brand to potential customers and broaden your reach.  
Using your mobile app, you can also create a new batch of brand ambassadors within your current client pool. For example, you can launch promotions where loyal customers can invite their friends to download the app in exchange for store discounts. Through this campaign, you can attract new business and encourage customer loyalty.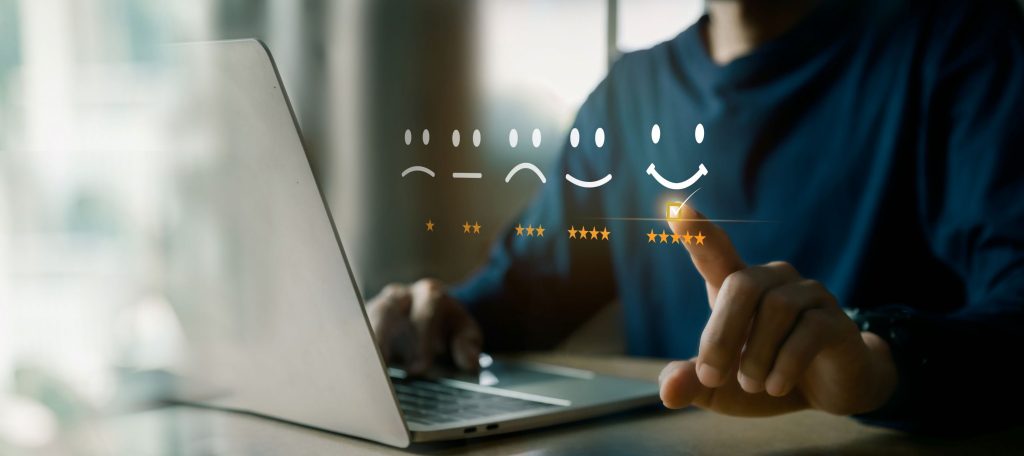 3 Streamline Retail And Service Operations 
At a time when mobile devices and digital applications are yet to grow in popularity, businesses rely on phone calls, emails, or SMS to connect with their market. Back then, customer profiles were manually filed, and workers had to dedicate long hours to complete administrative tasks. 
While these methods were effective, they're not as convenient and time-efficient as how mobile apps work nowadays. Hence, it'd significantly improve your business performance and productivity if you have a mobile application in place. 
4 Give Your Business A Competitive Edge 
According to survey data by Visual Objects, 35% of shopping app users in the US use their apps as often as 2 to 5 times per week. Meanwhile, 28% access their apps at least once a day. The high usage rate increases earning potential for businesses with mobile apps, which is why it can be considered a competitive edge if your enterprise has one.  
On top of this, mobile apps also help you stay competitive by allowing you to meet customer expectations. Because of technological advancements, customers nowadays have higher expectations regarding the quality of products and services they get from businesses.  
As most businesses adapted mobile technology to improve their performance and quality, it's only wise to give your business the same competitive edge to be at par with market expectations. 
5 Increase Customer Engagement 
Finally, a mobile app can help keep your customers engaged with your brand. One way to do so is by allowing them to leave reviews, ratings, comments, and suggestions after a transaction. You can also use the app to send notifications for new items on sale, promotions, and other important events relevant to your business.  
Increasing customer engagement will strengthen customer loyalty and boost sales through your digital platform.  
Conclusion 
A mobile application for your business can enhance your productivity in many ways. It can be a marketing tool that boosts brand awareness while improving the customer experience. You can also keep your customer engaged with your brand while streamlining your daily operations. Overall, a mobile app can do wonders for your business, and it's only wise to take advantage of this technology.