Promoting a software product online is a crucial business activity to reach a wider audience range and promote sales. Technological advancement has enabled numerous countries to design and launch their tools in the market. Consequently, it leads to ultimate saturation and competition, causing you to make strenuous efforts to survive. Further, if you start a new company to sell your software, you may suffer severe complications regarding low credibility and authenticity. However, online promotions can significantly benefit you. We have developed this guide to provide top tips for carrying out this vital activity.
Why are Online Promotions Important?
As mentioned in the previous section, people are now finding more and more choices of software to carry out the desired operations. Thus, your chances of being picked by the customers are reduced greatly. Additionally, this concern is dominating more and more businesses every day. Therefore, effective promotions are required to reach a larger audience and scale the brand reputation at the global level. In this way, more and more people will have knowledge about your company, ensuring wider clients range by authorizing credibility. Also, this strategy will take you directly to the top spot in software product development.
Tips to Promote a Software Product Online
Promoting the software product online is a simple task, yet it demands precision and accuracy to reach the targeted milestone. We have listed some important tips in the following section to help you understand how to launch a successful promotion campaign.
1 – Understand Your Target Audience
Understanding the targeted audience will directly lead to the design of the targeted campaigns and advertisements. Leverage the latest tools to extract the personal data of the listed users and know their pain points. It will help you integrate them into your campaigns that arouse the customer to own your software product. In addition, you should perfectly add all the required characters in your tool, allowing customers to have an engaging and well-crafted experience with your software. 
2 – Generate a Compelling Website
Generating a compelling website is the next important tip to promote your software products online. Having an online presence can positively influence your audience and guarantee your serious attitude toward them. Try to create a compelling and well-structured site with all the necessary data about your product present on it. It also becomes a central hub to gather the users' data to utilize them in promotional campaigns. Moreover, you can collect orders and process payments through the help of an e-commerce website.
3 – Perform Search Engine Optimization
A website alone is not enough to promote the software product online. You must follow the proper search engine optimization strategies to rank your pages at the top of search engines like Google, Bing, and Yahoo. Building a good backlink profile by grabbing links from the authority blogs and forums will indicate bots about your authenticity and credibility. Resultantly, you will be able to surpass your competitors. SEO also involves removing critical defects from the site's infrastructure, allowing the robots to crawl and index the pages.
4 – Content Marketing
Content marketing is one of the most powerful tools to promote software products over the web. Write informative content on your gadgets and reach different big forums and blogs to publish your content there. Focus on listing all your services' compelling and exclusive features and showcase their benefits to businesses and companies. However, finding industry-relevant sites to post your content on is compulsory. Otherwise, you may end up spending money without getting any results.
5 – Social Media Marketing
Social media platforms like Facebook, Instagram, Twitter, LinkedIn, and Pinterest have gained immense fame recently. Now, almost every mobile user has an account on these sites. Therefore, social media marketing is also becoming a top strategy for your software promotion. You can target the specified users by creating compelling profiles and setting advertisement campaigns. Besides, Instagram and Facebook implement multiple algorithmic factors to help you reach the desired people.
6 – Email Marketing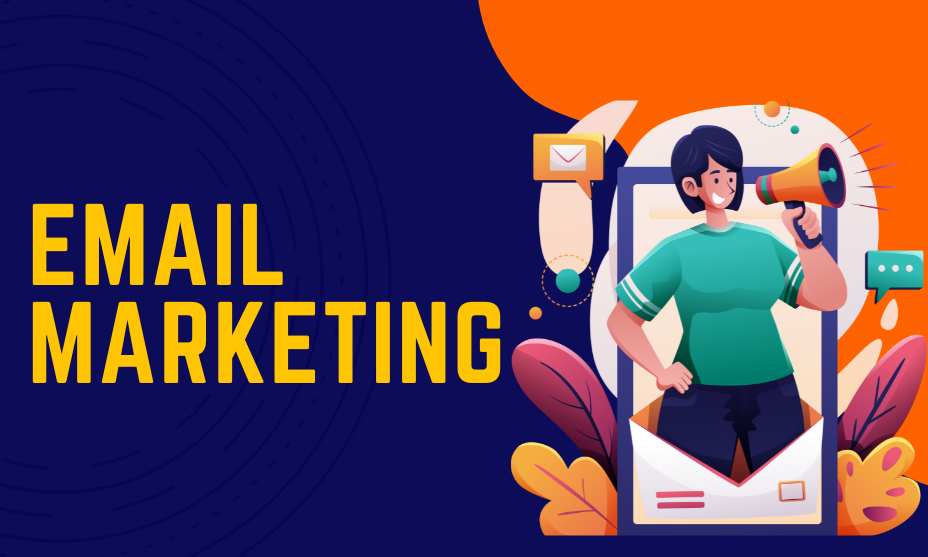 No matter how effective is social media marketing, email marketing is always on the top to engage the customers toward your brand. You can set up proper and personalized campaigns by extracting the official addresses of interested clients and big industries. In this way, you can target every user based on their requirements and needs, boosting your credibility and trustworthiness. The only thing to consider is integrating flexible templates to allow mobile users to learn all the details easily.
7 – Influencer Marketing
Influencer marketing is something different from traditional social media marketing. Some people have well-established pages on Instagram and Facebook and enjoy a loyal fan base. You can find one and collaborate with them to take you directly in front of a larger population. Hence, it will maximize your chances of being selected by potential customers, improving your software product sales.
8 – Paid Advertising
Pais advertising involves running campaigns on different platforms than social media. We discussed previously about creating a website. You can promote it in the rankings by setting up advertisement campaigns on Google AdWords and other paid networks. As a result, it will broaden your customer outreach, increasing your sales and revenue.
9 – Offer Free Trials
Another important tip to promote your software product online is offering a free trial. Allow the targeted clients to utilize your tools' premium features for a specified period. After they start understanding its features and benefits, they will ultimately get biased toward leveraging your service. The only requirement is to build the sturdy nature of your product so it can fit best in every industry and company.
Final Verdicts
Promoting the software product online is gaining importance to reach the targeted audience and achieve the targeted milestones. However, the procedure involves multiple critical steps that must be followed precisely to get the desired outcomes. Understanding the client's requirements and then hitting their pain points in the promotional campaigns will allow you to maximize the chances of receiving sales and boosting revenue. Social media, email, and influencer marketing are the best ways of grabbing potential clients and customers alongside paid advertisements.