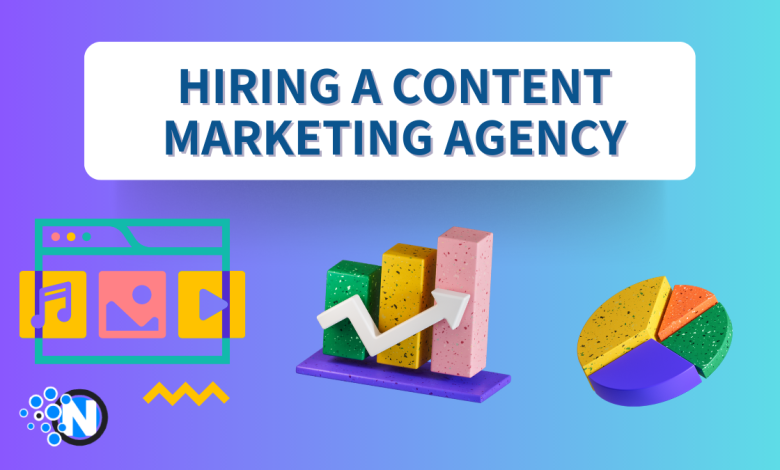 If you're looking for help with your content marketing efforts, hiring the first agency that comes along can be tempting. After all, who wants to put effort into researching and vetting agencies? But making a hasty decision can cost you in more ways than one. That's why it's important to know exactly what factors to consider when choosing a content marketing agency that best meets your needs and goals.
This blog post will discuss five critical things to consider when picking an ideal content marketing partner.
Understand your goals for the content and what you want to achieve
When considering hiring a content marketing agency, it's important to understand the goals and objectives you want to achieve with your content. Think about the end game. Are you trying to drive more traffic, strengthen customer relationships, or increase brand awareness? Once you're clear on that, finding the right content marketing agency for your needs is easier. Many agencies, but not all of them, may specialise in achieving your desired outcome. Research what each content marketing agency offers and how their core competencies fit your vision for success.
Evaluate the agency's past work and portfolio to make sure it aligns with your vision
Before selecting a content marketing agency, carefully evaluate their past work and portfolio. This is essential to ensuring that the scope, quality, and regularity of the content they produce aligns with your vision. Reviewing their past projects and collaborations can help you gain insight into what kind of value they bring to their partners and how they address any specific challenges or tasks presented to them. Studying this information up-front can give you peace of mind when it comes time to make a selection.
Check for the industry experience
Industry experience is a critical factor to consider when hiring a content marketing agency. Working with an agency that has experience in your industry can give you a competitive advantage and increase the chances of success for your content marketing strategy.
An agency with great industry experience understands your industry's challenges and trends, enabling them to create content that resonates with your target audience. They better understand the language, tone, and style that works best in your industry. Moreover, an agency with industry experience can leverage their knowledge and expertise to create content that highlights your unique selling proposition (USP). They can create content that showcases your products or services in a way that differentiates you from your competitors.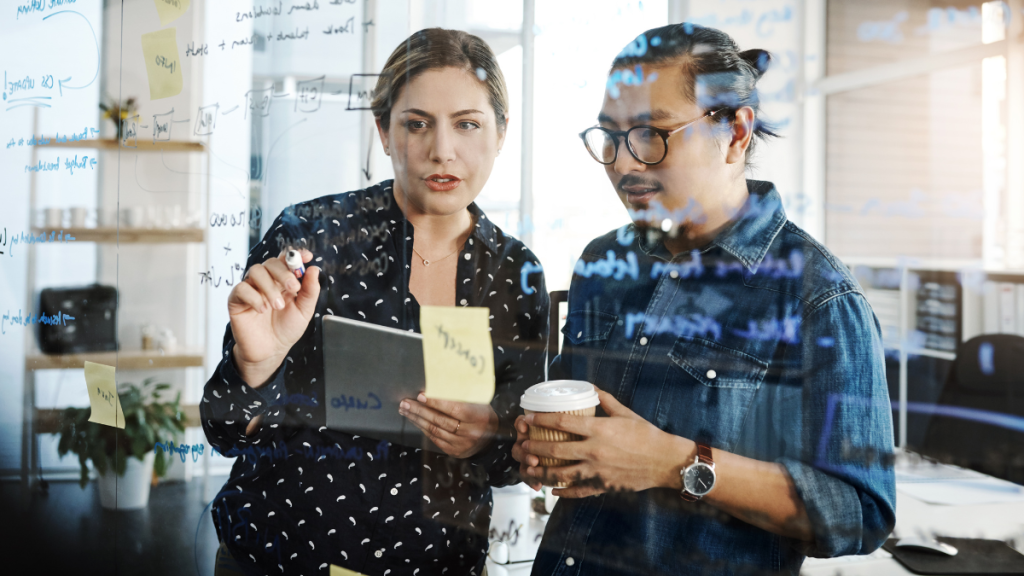 Content creation and distribution approach
A content marketing agency should have a team of skilled writers, editors, and designers who can create high-quality, engaging content that resonates with your target audience. The agency should also clearly understand how to distribute the content across different channels such as social media, email, and blogs. They should also have experience creating different types of content, such as blog posts, infographics, videos, and podcasts.
Assess the communication style of the agency to determine if their tone of voice matches yours
It's crucial to assess the communication style of any potential content marketing agency to ensure their tone of voice is compatible with your company. Are they informative and knowledgeable, or have a casual, conversational tone? There needs to be harmony between what you put out as a brand so that it resonates with your target audience. Ask yourself: is my ideal customer likely to respond positively to this agency's language choices? If the answer is "yes," you've found a perfect match for your business.
Research the pricing structure of different agencies and find one that fits within your budget
Securing the services of a content marketing agency is an important step in boosting your digital presence and driving more business your way. Before committing to any one agency, it's essential to research pricing structures thoroughly to find one that fits your budget. It's always helpful to develop a comparison chart with details on the range of rates offered, as this will give you an overview of the options available.
Don't forget to factor in additional variables beyond outright cost, such as extra subscription or setup fees, access to customer service, ease of updating content and reporting capabilities. With careful consideration and review, finding a content marketing agency that meets both your financial needs and provides the desired level of expert guidance is possible.
Analyse how transparent and honest they are in terms of providing feedback, ideas, and solutions
It's important to analyse the content marketing agency being considered and how transparent and honest they are when giving feedback, suggestions, and solutions. A good agency should be enlightened by their clients' directions yet be bold in challenging them occasionally to generate the best ideas for maximum efficacy. Transparency is a key element for any successful collaboration. If communication isn't consistent, clear, concise feedback is always essential, and both parties should be open and constructive when discussing any exploration or ideas.
Reputation
Reputation is a crucial factor to consider when hiring a content marketing agency. A good reputation indicates that an agency has a track record of delivering high-quality work, meeting deadlines, and providing excellent customer service.
One way to assess an agency's reputation is to read reviews and testimonials from their previous clients. You can check the agency's website, social media profiles, and third-party review sites to see what their clients have to say about their services. You can also ask for referrals from other businesses in your industry. If you know other businesses that have worked with a content marketing agency, ask them about their experience and whether they would recommend the agency.
Ending Note
Hiring a content marketing agency can be a game-changer for your business. With the right agency, you can create high-quality content that engages your audience, drives traffic, and generates leads. However, choosing the right agency can be challenging. By considering factors such as industry experience, quality of content, SEO knowledge, industry expertise, content strategy, team composition, communication, pricing, and reputation, you can narrow down your options and choose an agency that best fits your needs. With a reliable content marketing agency, you can achieve your content marketing goals and take your business to the next level.