Marketing
The Top 10 Contractor Marketing Tips to Grow Your Business
Construction is a booming industry, with more homeowners and businesses needing their projects done quickly and efficiently. Contractors are in high demand to help complete these tasks. However, many contractors struggle to gain the visibility they need to grow their businesses. Contractor marketing can be a daunting task, but with the right strategies, it can be a highly effective way to reach new customers and increase profits. As a contractor, it's essential to have a strong marketing strategy in place if you want to grow your business. Marketing is the process of creating awareness and interest in your services, and you must do it the right way. In this detailed note, we will discuss 10 tips for marketing your contracting business effectively.
What is Contractor Marketing?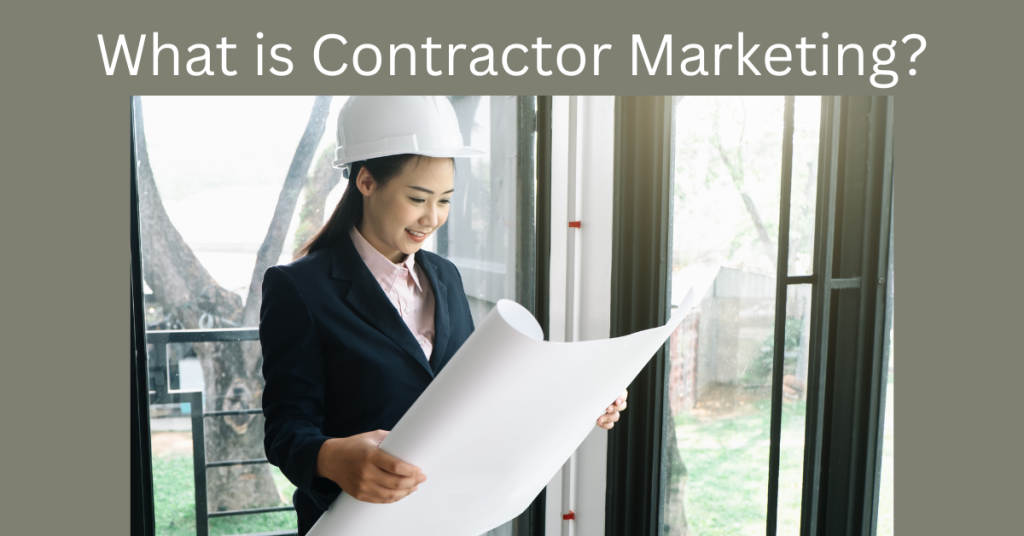 Contractor marketing is the way that contractors promote their services and businesses, usually through various marketing channels. It also includes online strategies like content creation and search engine optimization (SEO). Contractors are always looking for new ways to reach potential customers and bring in more business, so it's essential to have a well-thought-out marketing plan that reaches the right audience. Quality content, effective targeting, and measurable results are all key elements of successful contractor marketing. When done correctly, contractor marketing helps businesses stay competitive while providing the necessary exposure to garner increased leads and sales.
Contractor Marketing Tips to Grow Business:
Start with a plan:
Before you start any marketing efforts, it's important to have a clear plan in place. A plan helps to manage things more efficiently and will help you keep track of your goals. When creating a plan, consider your target customers, budget, marketing channels, keywords, and other important elements. Unlike marketing for a construction company, electrical contractors need to focus their efforts on clearly explaining why potential customers should hire them. By doing so, they will be able to reach the right target market more effectively.
Utilize Digital Marketing:
As technology advances, so does the need for digital marketing. Contractors must use digital tactics such as SEO, pay-per-click ads, social media campaigns, and more. Digital marketing can be highly effective for contractors because it allows them to reach potential customers more quickly and easily. Contractors should create an online presence that is consistent with their brand, so they can establish a foundation for their digital contractor marketing efforts.
Invest in SEO:
Search engine optimization (SEO) is essential for any contractor looking to reach potential customers. If you want your business to show up in Google searches, you need to optimize your website according to proper local search engine optimization rules. Contractors must optimize their websites and content to rank higher in search engine results pages (SERPs). Contractors should focus on high-value keywords related to their services and industry, as well as use strategies like long-tail keywords and link-building. With the right SEO efforts in place, contractors can increase their visibility and reach a larger audience.
Create a Blog:
Blogging is an effective way for contractors to reach potential customers and build credibility as industry experts. Contractors should create content that provides value to their audience while promoting their services. It can use blogging to answer common questions, provide tips on home improvement projects, or share reviews of its services. They can also use blogging to rank higher in SERPs and reach a wider audience. Blogging is an effective way of contractor marketing.
Use Social Media:
Social media is an excellent tool for contractors to showcase their work, engage with customers, and build relationships with potential clients. Contractors should create accounts on the main social media platforms and post regularly to reach their target audience. Contractors can use social media for promotions, special offers, customer service, and more. They should also be sure to interact with customers by responding to comments and questions in a timely manner.
Start as Local:
Contractors should start their marketing efforts by targeting people in their local area. By doing so, they can reach potential customers more quickly and easily. If you want to be a successful contractor, marketing only to those near you simply won't cut it – expand your horizons! Contractors should create local listings, use geotarget keywords, and invest in other local marketing tactics such as flyers, door hangers, print ads, etc. Contractors should also utilize local networking events to meet other business owners and learn more about their industry.
Leverage word-of-mouth:
Word-of-mouth is an effective contractor marketing tool. Contractors should strive to provide the highest quality services and build relationships with their customers. If you're a contractor looking to expand your clientele base, one of the best ways to do so is by asking for referrals from happy customers. Additionally, take advantage of online tools that let you collect customer reviews and track negative feedback–this way, you can nip any potential PR disasters in the bud.
Create a newsletter:
Newsletters are a great way to keep in touch with your customers and update them on new services or promotions. An email newsletter template with a contractor's logo, brand colors, and other visuals helps communicate a consistent message about their business. Contractors should also provide valuable content such as tips and advice related to their industry.
Make Brand Ambassadors:
Contractors should strive to create brand ambassadors or advocates who can help spread the word about their business. Contractors can incentivize people to promote their services by offering discounts or other rewards. Contractors should also focus on creating good content that their advocates can share and create engaging campaigns to increase visibility.
Measure your success:
Contractors should use analytics tools to measure their marketing efforts and make sure they are on track to reach their goals. To improve their chances of success, contractors should track their website performance, social media engagement, lead generation efforts, and more using analytics tools. By analyzing this data, they can figure out what marketing strategies are working and which ones need improvement.
Conclusion:
Contractor marketing doesn't have to be complicated. They can use the tips above to reach more potential customers and grow their businesses. If you want to grow your contracting business, marketing is vital. You need to put money into ads and content so that potential customers can find you online and offline. By doing this, you're more likely to reach leads that will convert into paying customers down the road. The above-given tips are sure to help you land more leads and grow your business.