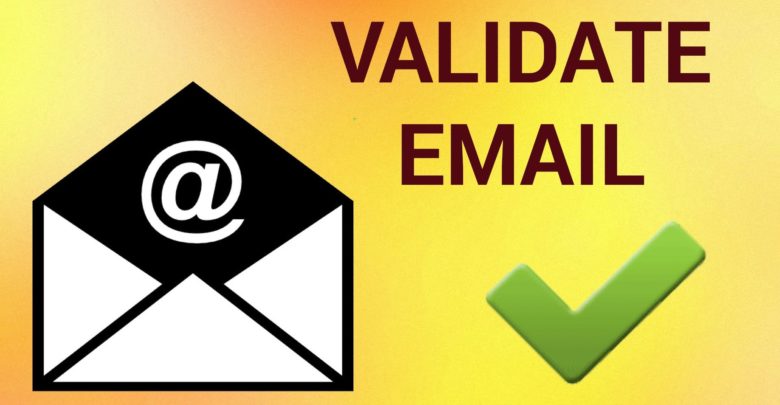 Email marketing is one of the widely used tools for promoting products and services for many businesses. However, those that can't send their messages to prospective clients don't benefit much from email marketing. In this article, we'll tell you why an email address validator is essential for your campaign's success.
One of the main reasons why marketers struggle with poor email deliverability is the fact that there are many invalid and fake email addresses in their list. These are basically the so-called "low quality" email lists. As such, you have to channel your email marketing campaigns to the right set of clients.
In this write-up, let us find out more about how an email address validator can help you. The article will deal with the following topics:
You can find out if the emails are fake
Brand promotion and reputation
Send emails to verified business contacts only
The technology used for email verification
How to choose an email address validator
You can find out if the emails are fake
An email address validator will help understand whether your campaigns are reaching real people or bot-created email addresses. It scans your database and removes all invalid email addresses, thereby boosting your sender reputation and lowering your bounce rate.
Brand promotion and reputation
If you are sending your emails to the right clients, you can maintain your brand reputation and expect your brand image and visibility to improve over time. When you're able to reach your customers, you have a greater chance of establishing a connection with them.
Send emails to verified business contacts only
With the help of an email address validator, you can target your niche target audience. You will also be able to zero in on more clients that might be interested in your products and services. In this way, your emails have a slighter chance of being marked as spam by the recipients. Most importantly, by doing so, you will not be blacklisted and your brand reputation will be safe from harm.
The technology used by email address validators
Over the years, email validation technology has improved by leaps and bounds. Driven by artificial intelligence, different solutions have made inroads into the email validation industry. There are a few essential aspects that have facilitated the evolution of email address validators. Some of them are mentioned below:
Systems in which the service provider can work in tandem with bandwidth suppliers that assure optimum availability.
Cloud technology has enabled processes that allow for better management of demands during the so-called peak periods.
Email specialists with decades of experience, constantly working on developing innovative solutions.
How to choose an email address validator
Choosing an email address validator can take some time. There are many companies on the market that offer this type of service, but you can use these aspects to guide you: accuracy, price, data protection standards, and the quality of their customer support.
Compare the plans that they offer against the expense you have to incur on the deal. Sign up for one that will meet your business requirements. Opt for one that has been operating on the market for a longer period. This way, you will know that you have settled for the email address validator your business deserves.