Business
Seven Useful Payment Methods For Your Online Business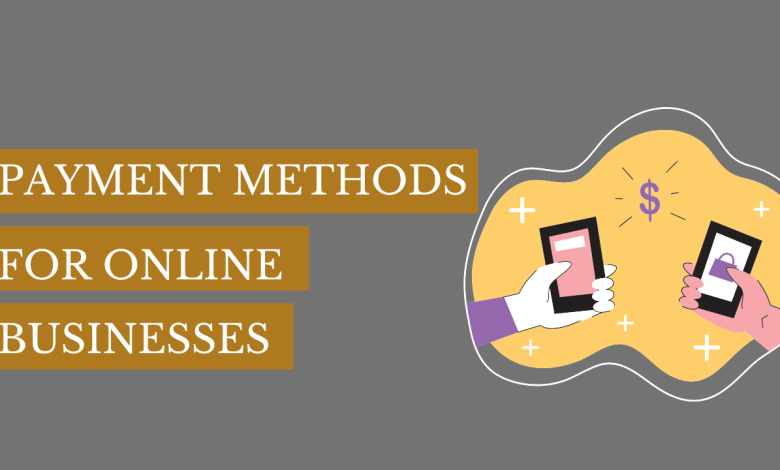 The e-commerce industry has experienced undeniably rapid growth over the past decade. This growth is mainly due to the convenience of online purchases. Customers can purchase goods and services from the comfort of their homes. As the online scene doesn't have physical limitations, there's access to various product alternatives, not to mention the time-conserving benefits.
As more merchants became aware of the increasing popularity of e-commerce, internet stores proliferated. Many businesses created an online skin for their already existing land-based stores. Others, such as online casinos, launched from scratch over the internet. Merchants and customers are not the only stakeholders though. Payment providers have also been flooding into the scene for their own share of the market.
Now, there are lots of payment companies promising effortless, reliable, diverse, and secure payment methods. Naturally, not all of them provide excellent services. So, we have rounded up the top ones that do. 
Seven best e-commerce payment methods
Whether you run an online casino or other online business, the following payment methods are some of the most reliable for customer satisfaction. These options are highly reputable and will inspire confidence from patrons.
1.     PayPal
From the owners of eBay, PayPal is an e-commerce payment gateway that is often considered a revolutionary online payment method in modern times. PayPal has an estimated 254 million+ active accounts worldwide and is rapidly garnering more users.
As an e-wallet, this payment provider can store funds and perform two-way transactions. It is quick and easy, and you can link your bank card or bank account to perform transactions. PayPal fees are significant, which is the only downside of this payment method. Nonetheless, it remains one of the top online payment processors for its high level of security.
With PayPal, there is buyer protection. This means that customers can get a refund if they're unsatisfied with their purchase. Other online payment gateways that are similar to PayPal are Stripe and Skrill.
2.     Credit/debit cards
Card payments are one of the oldest online banking methods, and they are still as relevant today. Bank cards gained popularity among online shoppers for how convenient they were. You can make instant purchases, and you don't have to reload as you'll be drawing directly from your bank account. Credit cards are commonly used for large checkouts. All you need to do is input your card details to complete the checkout process.
On the one hand, card payments have the potential risk of chargebacks and fraud. But on the other hand, they are secured from fraudulent activities through CVV verification. Examples of internationally recognized card providers are Visa, Mastercard, Discover, and American Express.
3.     Bank transfers
Bank transfers are a traditional payment method and arguably the most secure. This option is the right fit for e-shoppers who are not confident about disclosing their card details. With this method, customers do not need to disclose their card credentials, as they can make payments through online bank transfers.
Unfortunately, this method can be relatively slow. And with the popularity of other modern alternatives, bank transfers face a lot of competition. Nonetheless, this payment method makes the list because it is extremely reliable.
4.     Buy now, pay later
Buy now, pay later (BNPL) is a payment service that gives point-of-sale loans to users. This system is often interest-free and allows customers to purchase items and spread payments over some time or simply pay for purchases later. It's quite beneficial to online sellers because it eliminates one of the hurdles of online transactions: insufficient funds.
With this method, buyers can purchase goods on credit. BNPL is common for expensive, large-scale purchases such as electronics, furniture, etc.
5.     Cryptocurrencies
Cryptocurrencies are decentralized payment methods that don't involve third parties or financial institutions. These digital coins have come a long way since the launch of Bitcoin. Although Bitcoin was scrutinized for its illegitimacy and uncertainty within the financial market, cryptocurrencies have evolved significantly. Nowadays, there are dozens of them used in different areas of digitalization, notably:
Ethereum (ETH)
Litecoin (LTC)
Dogecoin (DOGE)
Bitcoin Cash (BCH)
Tether (USDT)
The benefits of Bitcoin and altcoins include a high level of security, speedy transactions and negligible fees. They are one of the best payment methods for digital buyers and sellers as there are no chargebacks. For online gambling payments, cryptocurrency allows players to make anonymous transactions.
With the rapidly growing popularity of digital currencies, it's safe to say that cryptocurrencies are no longer just the future but also the present.
6.     Direct debit
This form of payment is mostly used for regular invoices such as subscription bills. Direct debit draws funds directly from the purchaser's bank account to the merchant bank. Direct debit payments are perfect for customers who have recurring purchases. Once the payment method has been set up, automated payments will be made when due. This technique is convenient not only for customers but also merchants, as it eliminates the issue of delayed payments.
7.     Payment on delivery
This is also known as cash on delivery (COD) and permits customers to pay for goods directly to the dispatcher at the point of delivery. A downside to this method is the fact that courier services are an additional cost to bear. Also, it's usually not available for international shipping.
Nevertheless, it remains a desirable option for local purchases in developing areas where cash payments are still dominant. It is convenient for those without bank cards or card owners who are skeptical of disclosing their payment details.
Conclusion
Payment methods are a significant contributor to any successful online business. A good payment processor will ease transactions for both customers and business owners.
Businesses can implement multiple options at a time. Offering many diverse payment alternatives will attract a more extensive customer base, thereby increasing sales. The smooth transactions provided by the leading payment gateways will boost customer retention, and secure and reliable options will help foster trust.