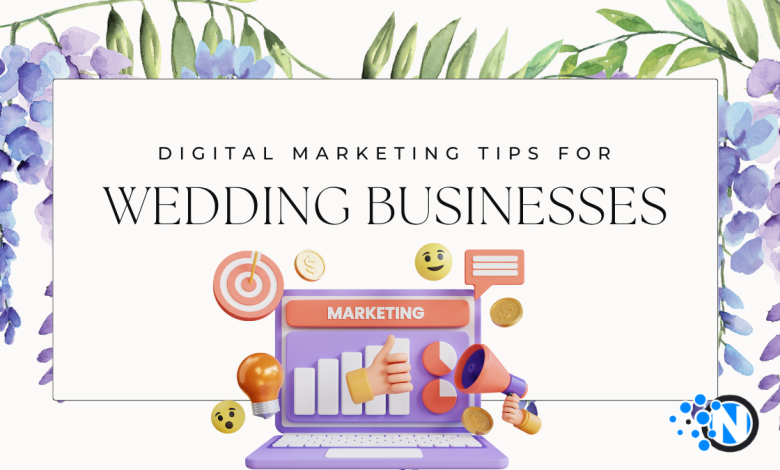 Running a wedding business is perhaps one of the best ways to invest your money. Young people are always getting married. Therefore, the demand for wedding professionals, such as bakers, photographers, DJs, etc., is always high. For this reason, many entrepreneurs are moving in this direction, which means that the wedding sector is very competitive. Therefore, if you run a wedding business, find effective ways to stand out.
One effective way to promote your wedding business's visibility is to leverage digital marketing. Today, most customers search for products or services over the internet. Investing in digital marketing is a great way to get your brand to stand out and connect with many clients.
Online Marketing Tips For Wedding Businesses
Here are some simple yet effective tips for wedding businesses.
1- Invest In Search Engine Optimization
When you want to promote your wedding business online, you know how important building a website is. It allows you to connect with customers worldwide and run the business 24/7. However, the website should be able to drive target traffic to it. This is where search engine optimization (SEO) comes in.
SEO is a digital marketing strategy that boosts a website's performance to rank high. If done right, it'll help your brand to appear on the front page of online searches. If a client is searching for wedding services related to what you offer, they'll likely locate or find you. Some strategies you can implement when establishing an SEO marketing strategy include increasing web page load time, providing a search bar, making the website mobile-friendly, etc.
While that's the case, establishing an effective SEO is easier said than done. This is especially true if you aren't an expert in this field. But all isn't lost. You can simplify the process by hiring a marketing agency. Such a firm is an expert in advertising and knows how to do SEO marketing. You can count on reputable digital marketing agencies such as Wedding Boost to do the SEO work for you.
2- Create High-Quality Content
Creating high-quality content is another effective way to improve your online visibility and attract more customers. This can include blog posts, videos, and social media posts that provide valuable information to potential customers.
When creating content for your wedding business website, make sure it is relevant to your target audience and provides them with information that they will find useful. You can also consider collaborating with other wedding businesses or industry influencers to create even more engaging and shareable content.
3- Put Things On Social Media
Another great way to promote the visibility of your wedding business is to establish yourself on social. And a good reason, many people spend most of their time on social media. It can, therefore, allow you to reach an enormous audience for your company. Social media allows you to manage your reputation by instantly responding to negative criticisms.
The first step in social media marketing is identifying the right platform for your wedding business. You can achieve this by determining your target clients or analyzing the source of your existing traffic. From there, create an attractive profile.
Once you create a social media platform, post relevant content on it. Content is what attracts audiences to any online business platform. Therefore, you won't connect with any client if you fail to publish relevant content on your social media channel.
4- Leverage Reviews
Reviews will play a crucial role in the growth and success of your wedding business. In fact, most couples consider online reviews when deciding which brand to shop from while planning their wedding. You'll likely attract many clients if you've got reviews on your website and other online platforms. Therefore, encourage existing clients to leave reviews about your business.
Depending on a customer's experience, they'll leave positive or negative reviews about you. All of them are valuable since you can use them to improve your business. However, try to offer premium services and quality products to have more positive reviews than negative ones. As such, you can build a good reputation for your wedding business and attract more new customers.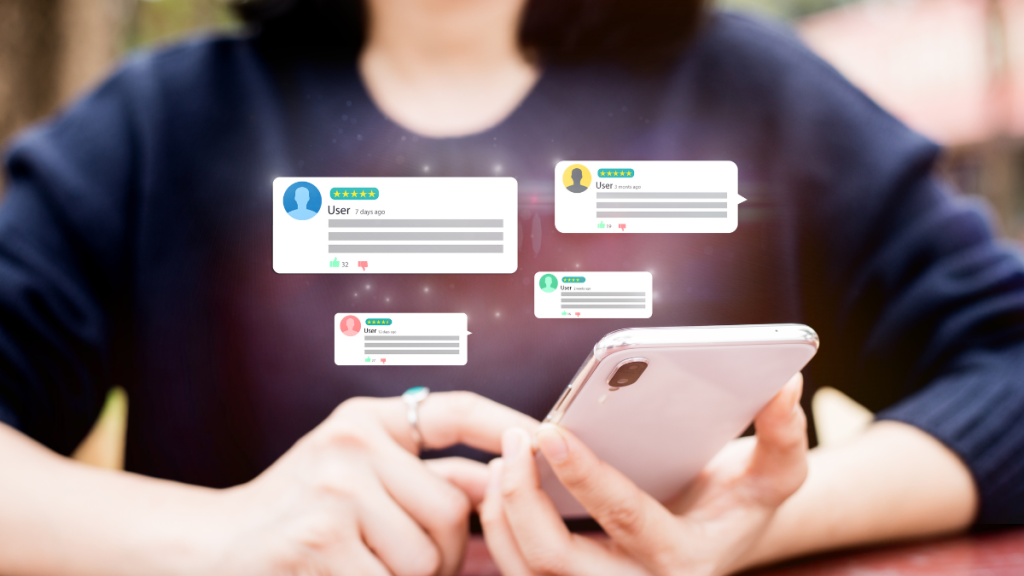 5- Partner With Influencers
Influencers are individuals, mostly social media personalities and online bloggers with a large following. Hiring one or two to talk about you can help you reach a wide audience and increase brand awareness.
Besides, as the name suggests, influencers can influence their followers' decisions. Therefore, they can encourage their audiences to visit your online store, which increases the chances of boosting your revenue. However, find the most suitable influencer for your wedding business. For instance, if you're a video photographer, choose an influencer with followers interested in such services. Only by partnering with an influencer in your niche will you get the best results from your influencer marketing strategy.
6- Use Email Marketing to Nurture Leads
Email marketing is a powerful tool for nurturing leads and turning them into paying customers. By sending regular email newsletters, you can inform potential customers about your services, showcase your work, and provide valuable tips and advice.
When using email marketing, make sure you segment your email list based on the interests and needs of your subscribers. This will allow you to send targeted and personalized emails that are more likely to convert into sales.
7- Monitor and Analyze Your Results
Monitoring and analyzing your results regularly is important to ensure your digital marketing efforts are effective. Use tools like Google Analytics to track your website traffic, bounce, and conversion rates. Use social media analytics to track engagement, reach, and impressions.
Based on your results, adjust your digital marketing strategy as needed. Experiment with different tactics, such as changing your website's layout or targeting a new audience on social media.
Takeaway
One of the practical ways to ensure your wedding business continues to grow is to leverage digital marketing. This is a process of promoting your company online. As such, you can connect with target audiences globally. Investing in SEO, establishing yourself on social, leveraging reviews, and partnering with influencers are effective digital marketing tips for wedding businesses.