Internet
Lime Torrents: 5 Different Torrent Sites Still Online
With the different internet service providers (ISPs) and governments trying to shut down torrent websites, it's not surprising that a lot of these sites struggle to survive. Fortunately, there are still some torrent sites that are currently online and can help you download your favorite media files anytime and anywhere you are via Torrents VPN.
One of the popular torrent websites these days is LimeTorrent, which was launched in 2009 and has gained its popularity because of its great for new releases. With its good seeder ratio and seamless interface, you can never go wrong with this torrent website.
There are other torrent sites you can use for downloading torrents at present and these include the following:
1- YTS
If you're searching for movies, YTS is a perfect torrent website for you. When compared to other torrent sites like LimeTorrent, its average metrics don't look so good and its library isn't as big as The Pirate Bay. However, YTS has a million visits monthly and the average download speed is 3 to 4Mbps.
In addition, YTS is also focused on movies only and does its best to track torrents with small size and HD quality, which optimizes automatically for any bandwidth or device. The interface is also beautiful and the ad intrusion is lesser.
2- The Pirate Bay
This has been a crowd favorite for years already and it is going strong with millions of users every month. But considering the number of blocking attempts and mirrors, the visits monthly maybe 20 to 60 million.
Although there's no exact number to describe its library size, The Pirate Bay has millions of files and expects a download speed of up to 6Mbps. Its big community also ensures seeders on any torrent on the website. Speedcheck is a reliable tool to check your connection's speed before you hit the download button.
The Pirate Bay has also a clean interface and its helpful tags that let you know which torrents come from a reliable source and which torrents might pose a security risk to your computer. Without a doubt, The Pirate Bay is considered as the king of torrent websites these days with an active community and almost no ad intrusion.
3- EZTV
If you like to download HD episodes of your favorite shows, the best torrent website you can use is EZTV. Even if it doesn't have a big library, it's an ideal place to find new HD releases of various TV shows.
The seeder/leecher ratio of EZTV is also decent since it has a good community and also has about 20 million visits monthly. One of the best things about EZTV is that it has a huge variety of torrents for different TV shows. Whether you're looking for new or old releases of TV shows, EZTV has them all.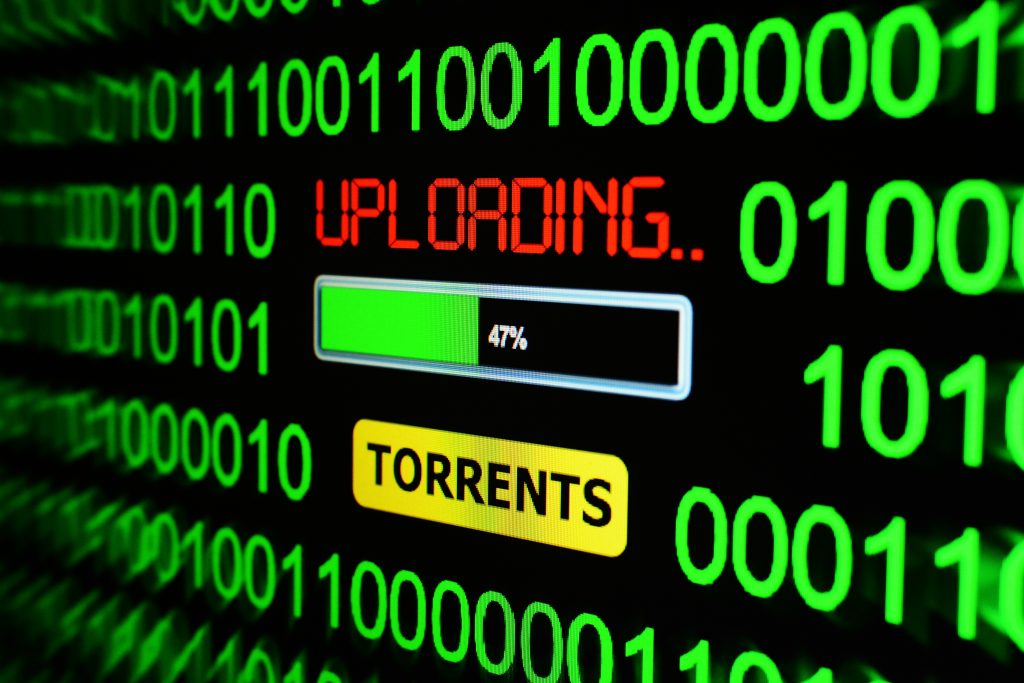 4- RARBG
It's a big directory of torrents, popular for its active community of high-quality torrents and seeders. Launched in 2008, it has approximately 40 million visitors monthly.
RARBG competes with The Pirate Bay by providing a more personalized experience with multiple categories and news shown on the homepage. The size of its library is also decent and gets updated frequently, which means that you have a chance to find new torrents on the website.
RARBG also offers almost the same download speed as The Pirate Bay, but the only difference between these torrent websites is that RARBG has more ad intrusion. Also, if you reside in the UK, Portugal or Denmark, you'll have to use a VPN because RARBG is blocked in the said countries.
5- TorrentsDownload.me
It's one of the torrent websites that's still online at present. TorrentsDownload.me was established in 2007 and gets about 100 million active users monthly with approximately 16 million torrents that are available for download.
With its big torrent database online, more and more people use TorrentsDownload.me because it provides TV shows, movies, documentaries, music, and other torrent files you're looking for. Although it had some safety issues a few years ago, it remains to be one of the best torrent websites.
The good thing about using TorrentsDownload.me is that it identifies the fake files, so it's best to read the comments before starting to download any torrent file. You can also do advanced searches with the search bar and get the exact torrents you want.
In terms of security, TorrentsDownload.me does a great job in mitigating security issues and all of the torrent files come with tags that specify the category, upload date, file size, and available seeds.
Conclusion
With the variety of media available these days, there are many benefits to using torrent sites. Regardless of what you're looking for, you'll find ebooks, software programs, anime, video games, documentaries, series, TV shows, and movies. This kind of selection isn't available on streaming websites and, more often than not, you'll need to consider different subscriptions just to get the media files you want. However, when using any of the above torrent sites, always prioritize your security and privacy online to avoid any inconvenience.