Business
How to Pick a Top Mobile App Development Agency?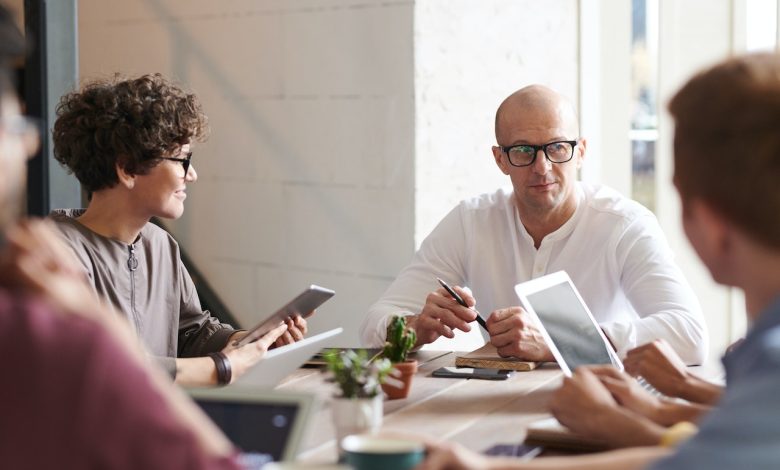 Smartphones are ubiquitous; everyone has one. There are billions of active smartphones worldwide, and the number is regularly growing. And almost every user of smartphones and tablets requires apps to complete different types of functions. Developing apps can help you capitalize on this market.
But as a business, you ideally want to partner with a top mobile app development agency. After all, your time, money, and reputation are on the line.
A quick search will probably reveal many app developers in your area. Some may even offer to build software for well below market prices, though they may be app development scams. So, how do you select the right team?
You start with research, of course. You find a team that meets your criteria. Here is how to pick a top mobile app development agency:
#1 Locally Reputable
Partner with a locally renowned mobile app development agency. Such an agency will have the knowledge and resources you need to create a successful app. You can also easily check their references or travel to meet them. A locally reputable agency is also more likely to be trustworthy and transparent. They shall share time and cost estimates that are fairly accurate.
For these reasons, many Canadian businesses look for the best mobile app developer in Montreal or Toronto when interested in developing mobile software.
#2 Technical Skills
Your mobile app agency must have the right technical skills and insights to create the perfect software for your needs.
Programming Languages: They must be adept in relevant programming languages for your projects, like Java, Swift, Objective-C, or Kotlin.
Development Frameworks: An understanding of development frameworks like Flutter or React Native can be essential.
Design Patterns: Knowledge of design patterns can help with the development of user interfaces.
Databases: The ability to work with MySQL or SQLite can be important.
APIs: Working with Application Programming Interfaces allows software components in your mobile app to communicate seamlessly.
Development Tools: Working with development tools like Android Studio makes a developer's life easier.
App Security: Your developer must follow the best mobile app security practices to protect your software from bad actors.
Performance Optimization: Experience with performance optimization ensures that your mobile app is quick and responsive.
User Experience: Insights into user experience design principles will help your app be successful.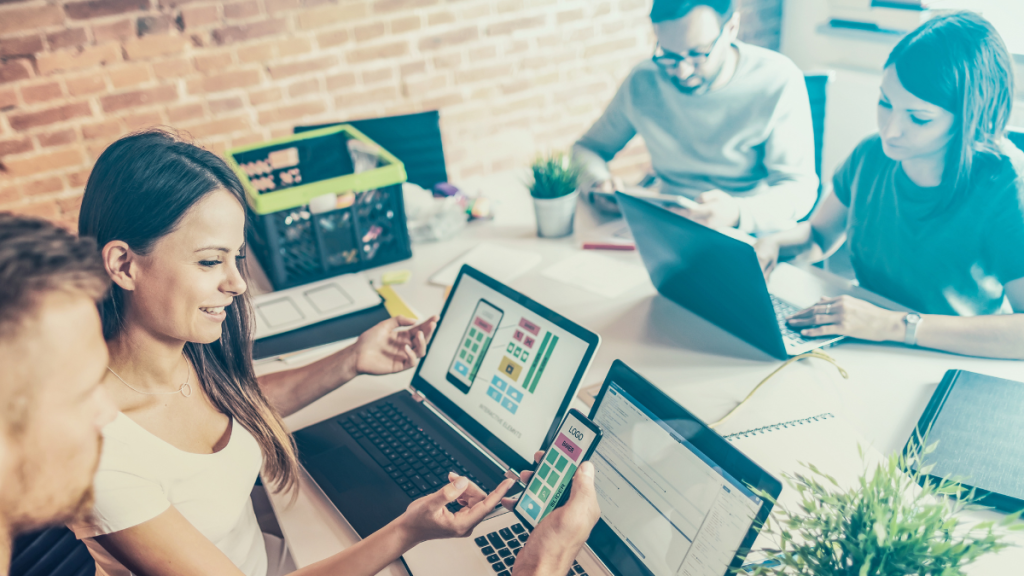 #3 Industry Experience
A mobile app agency that's developed a wide range of software for different industries will have the expertise you require. Their knowledge in developing apps for your industry will ensure your app fits your business well.
#4 Platform Experience
You may want to develop an iOS app today and branch out to Android later to increase your market research. Alternatively, you may want to develop an Android app today and expand to iOS later for the same reasons. Or you may want to start with both platforms.
Additionally, you may want two native apps for cutting-edge software, or you may want to opt for hybrid apps to take a more cost-effective approach.
Regardless of your platform direction, it would help if you hired a team that has experience working with iOS and Android. Why?
Well, in addition to requiring different technical skills, the platforms have different requirements for marketing, monetization, and optimization. For example, an experienced team will know how to help your software rank higher on Apple and Google's platforms, respectively. Similarly, they'll know all the respective guidelines to follow in order to implement in-app monetization techniques, such as advertising, subscriptions, and more.
#5 Compatibility
Partner with an agency that can create apps compatible with various devices, platforms, and screen sizes. This will ensure that your app has the greatest possible market reach. For instance, work with an agency that can develop native and web applications. After developing a native app for your company, they can also create a web app that extends your brand across the Internet.
Experience with creating apps for different devices is especially critical for Android. Unlike iOS apps, Android apps can function on thousands of different combinations of screen sizes, resolutions, and hardware and software combinations. Android apps live on devices made by Samsung, Google, LG, and others too. To ensure that Android apps work optimally, app developers must test them extensively on several machines.
So, if compatibility is important for your project, work with the right agency.
#6 Competitive Rates
Never select an agency purely by cost estimates, or your project may suffer. Developers that offer exceptionally low rates usually cut corners or provide sub-par work. In addition, they may suddenly demand more money halfway through the project or not provide the features they promised.
That's why you must pick a reputable, skilled development team offering competitive rates. If the cost estimate exceeds your funding, consider raising more rather than sacrificing your project's key features or working with a low-cost agency that develops a less-than-excellent app.
Alternatively, you may develop a Minimum Viable Product (MVP) for now. An MVP is a more cost-effective barebones version of your product that allows you to test your software's core features with your audience to gain valuable feedback. It can also help you attract funding from backers who are interested in seeing a functional version of your project first.
Remember, an MVP is not a demo. It's just a basic version of your final product. Many renowned apps started as MVPs, including Dropbox and Uber.
#7 Customer Service
Always work with a team that offers excellent customer service and believes in a collaborative development process. By working with them, you can ensure that your app matches your vision. A team that offers top customer service will also provide ongoing support and maintenance services, fixing any issues that arise post-launch and optimizing your software as necessary. Likewise, they'll also help upgrade your software as it matures with new features and monetization options.
Ultimately, you must trust your gut,if you get a good feeling after meeting your app developer, you may be compatible with them.