Business
How to Choose the Right Newsletter Mailing Service for Your Business?
Choosing the right newsletter mailing service for your business is necessary as certain factors rely on it. Leveraging the help of the best platform can put you right on top of competitors by delivering significant benefits and improving your customer base. Otherwise, you will end up with your plans in dismay. With so many options available on the web, finding the perfect fit for your brand is challenging. However, considering some critical factors can ease this procedure. In this guide, we will explore how to choose the best mailing service and what standards should be considered.
What is a Newsletter Mailing Service?
If you are running a business, whether online or in a physical store, reaching out to the customers is immensely important to receive enough sales to sustain business growth in this competitive landscape. Newsletter mailing services are online tools and software that allow you to send promotional messages to designated clients to improve leads and sales. Consequently, you can also generate good revenue that will direct your growth in the forward direction. Considering these perks, you should also look forward to owning one for your brand.
How to Choose the Right Newsletter Mailing Service?
As described previously, a wider range of tools is available on the web, which you can own to get the desired advantages. However, not every tool possesses the potential to make sure you can improve your business's productivity. In the under-section, we have listed some important factors you should consider before leveraging the help of a newsletter mailing service.
1 – Good Templates
The days are gone when simple Email messages are enough to engage the customers online. With so much rise in the competition, people have found new ways to interact with the users and make them attracted toward their brand. Pre-built Email templates are also one of those tactics. That's why you should sign up on a platform that offers a larger collection of eye-catching and beautifully crafted templates. It not only allows you to bring versatility and uniqueness to your newsletter but also ease your task.
2 – Segmentation
Sending personalized newsletters is another important requirement in the digital world if you want your clients to purchase your products. Addressing the clients with their names and offering them deals related to their interests can be extremely beneficial as they will find you authentic and highly credible. Some newsletter mailing services provide this feature to help you segment your audience's Emails on different criteria. Hence, you can bring more personalization and accuracy to your work.
3 – Usability
You should also consider the usability and functionality of the mailing service before acquiring it for your business. Always try to find software with a simple interface with all the basic elements aligned in a completely ordered pattern. It will help you design the perfect newsletter by integrating them into the content, Additionally, you will spare enough time to spend on other activities that could be more important for your company.
4 – Customization
Although the mailing services have numerous built-in elements that create the newsletters on their own to send to the clients, you need to make certain changes for personalization and other purposes. If you are using a template, it is necessary to customize them by adding or removing certain parts so that you will give it a unique shape. As a result, you can engage the receivers better and promote your offerings and gadgets in a more functional approach.
5 – Subscriber Management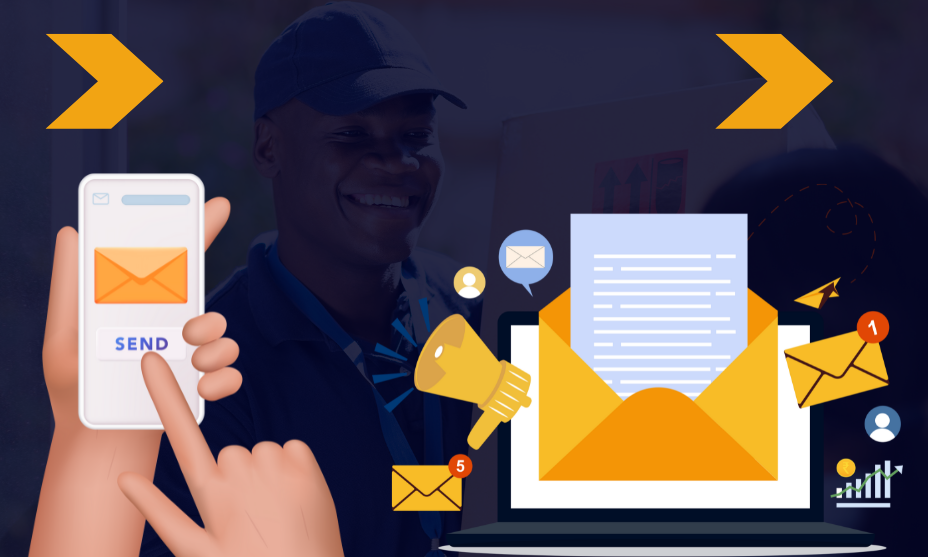 Subscriber management is critical in mailing the clients. For promotional purposes, businesses extract the Emails of numerous clients. Some of them are fond of receiving newsletters. On the other hand, some don't fill their inbox. Therefore, you must be very careful regarding this point. Choose a mailing service that offers an unsubscribe option. Moreover, if a customer presses this button, you should immediately remove him or her from the list to stop sending messages to them in the future. In this way, you can save your credibility.
6 – Analytics and Reporting
A newsletter mailing service must provide you with a comprehensive dashboard to deliver insights about your marketing success. It should provide details about the opening rate, engagement rate, unsubscribe ratio, and several other factors. By analyzing them, you can determine whether you are working in the right direction or whether your setup needs changes. Furthermore, it should create reports in multiple formats. So, you can save it and send it to the experts for improved suggestions.
7 – Integration with Other Services
Integration with other services is another important factor you should look for before choosing the right newsletter mailing service. It will not only provide you to improve the uniqueness of your messages but also enhance your productivity. Integrating the tools like Microsoft Office, ChatGPT, and others could be enormously advantageous for you to automate repeated tasks and help your business expand further in this competitive era.
8 – Pricing
Managing expenses in this modern era is getting more and more challenging. It has impacted the world's economy as well as the marketing rise. Now, every industry demands more scalable solutions at reasonable prices to maintain their expenditures and broaden their profit margin. You should follow the same strategy and find a mailing service that promises to deliver all the required results at affordable prices. Go to the web for deep research and pick the one based on your requirements.
Final Verdicts
Choosing the right newsletter mailing service for your business is essential if you want to achieve your milestone more ergonomically and effectively. With the saturation in the global market, leveraging the help of online tools has become an absolute requirement and newsletter mailing service is no exception. However, you should consider template availability, customization options, interface, subscribers management, and pricing to determine which software will work best for your company. Besides, you should look for one that can integrate numerous other third-party tools. As a result, you can increase your company's productivity.