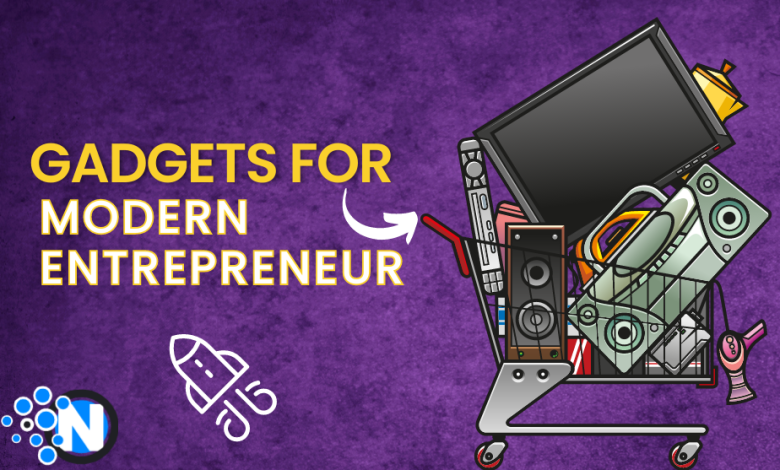 An entrepreneur owns or manages a business and is the main responsible for the profit and loss of an organization. He invests in multiple industries to maximize profit and reduce the probability of failure. Formerly, there was not such a gigantic competition. However, now, sustaining your position in the market is getting difficult. It would be best if you were consistent and equipped with the latest technology for optimum revenue. Therefore, we have created this guide showing the 8 must-have gadgets for the modern entrepreneur.
Why An Entrepreneur Must Be Equipped With Important Gadgets?
Becoming an entrepreneur takes work, as you have to be very patient and consistent if you want to run a successful business. Moreover, with the rise in competition, it is more compulsory to maintain your position in the market to generate maximum revenue. Therefore, you should have all the essentials to work continuously and effortlessly to get optimized outcomes in no time. Suppose you are an entrepreneur without the knowledge of the latest beneficial technology. In that case, you may fail to produce the desired results.
Gadgets For The Modern Entrepreneur
In the previous section, we talked about consistency for maintaining your business properly. Therefore, an entrepreneur must possess all the essential products that help him maintain his performance all the time. Therefore, we have created this guide regarding the top 8 must-have gadgets for the modern entrepreneur that will surely work best for his business.
1 – Smartwatches
One of the incredible technological innovations, smartwatches have created a positive impact worldwide. Considering its functionality, it is one of the must-have gadgets for a modern-day entrepreneur. You can quickly receive or send important messages by using them. Moreover, smartwatches have reduced the application of mobile devices during business hours. Thus, you don't have to carry the burden of your phone to your office or workplace to prevent disturbance. Besides these functions, a gorgeous-looking smartwatch will add flavor to your personality.
2 – reMarkable Tablet
For an entrepreneur, it is challenging to do paperwork as you get disturbed by the air while drawing a flowchart, or the water may destroy it. Moreover, the paper may also go astray, creating enormous problems. Therefore, you must work smart to conserve time and finish the work properly. A reMarkable Tablet will serve as the best choice for an entrepreneur. This device is like a thin paper where you can draw your ideas conveniently, and it will generate them as PDF files. Consequently, you will be able to hold your records safely.
3 – Portable Chargers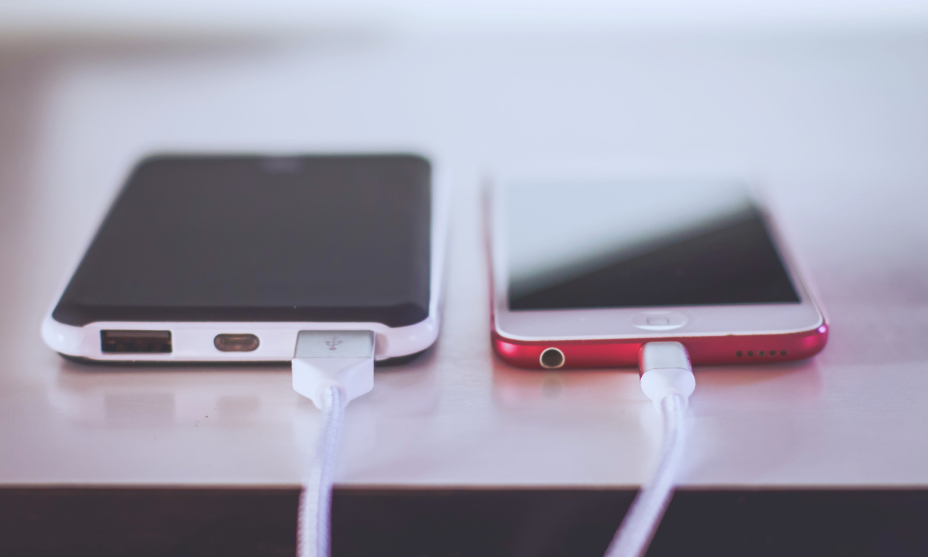 Charging the devices like laptops, mobiles and other essential instruments is compulsory for an entrepreneur for seamless and trouble-free working. That's why you must keep portable and rechargeable chargers to take them from one place to another for effortless functioning. Whether at home, office or sitting inside a café or restaurant, you can charge your gadgets quickly with the help of a power bank. Having a Solpro charger or power bank will positively influence your work as the small size allows you to keep it in the pocket and recharge it from the heat of sunlight when the whole battery drains away.
4 – EarPods
If you are an entrepreneur, you must be very focused on your work. Having a pair of high-quality Ear Pods will help you avoid worldly distractions. Moreover, if you are a music lover and have the habit of working while listening to your favorite songs, Ear Pods will be a must-have gadget. Furthermore, you don't have to pick up your smartphone as you can attend the call with a single tap on these hearing devices. This will allow you to talk to clients without stopping your work.
5 – Smart Cameras
We all know that the life of an entrepreneur is hectic, and he finds very little time to manage other things like the safety of his essentials in home. Therefore, he must have smart cameras to protect his documents and different types of equipment in both the office and the house. Smart Cameras are the best solution for them. You can connect them to your mobile phone to monitor the activities at these places in your absence.
6 – Lockitron
You may not always be present in your office at your desk as you have to go to the washroom sometimes or outside to breathe fresh. There are chances that you may forget to lock the door manually and also cannot have someone to hold the things. Consequently, you may have to go through the worst possible results. Therefore, an entrepreneur must have a lockitron in his office. A lockitron is the latest security technology that operates with a remote device (more often a smartphone). With this innovation's help, you can lock the door of your office while sitting anywhere.
7 – Tile Pro Tracker
Tile Pro Tracker is a small device that can be connected to your mobile devices via Bluetooth and is used to find lost or misplaced things. It is the most common event in the life of an entrepreneur that he forgets where he placed his keys or other small equipment. Resultantly, precious time will be lost while searching for them. A Tile Pro Tracker will produce a voice when you turn the track button on your smartphone. Thus, you will be able to locate your essentials very quickly.
8 – Online Food Delivery Platforms
As an entrepreneur, you must work at least 14 to 16 hours daily to make your business successful. Thus, instead of wasting time going to a restaurant, you must connect to the online food delivery platform to order the meal and, correspondingly, to save time. You can choose any of the trusted platforms according to your area.
Final Verdict
In conclusion, the latest gadgets are very helpful for an entrepreneur to reach ultimate success in the business. That's why we have listed the top 8 must-have gadgets for a modern entrepreneur in this guide that will surely help you achieve your milestones effortlessly. Having all of them is unnecessary, but picking the best one will deliver you aesthetic results. That's all about this guide. I hope it will work best for you. Stay tuned for more information!