Hacked websites are one of the most important concerns of website owners or administrators. It will not only influence your SEO ranking in search engines but also compromise your credibility and user experience. Besides, if you have a business website, your customers might consider your site a scam, resulting in a significant loss. However, with an active approach and the right decisions, you can take your site out of this disgusting situation. We have developed this guide on the most critical and easy steps you can follow to fix your hacked website.
What is Hacked Website?
Websites that are unauthorizedly accessed, altered, and unlawfully manipulated by a third party are called hacked websites. While developing a site, if you don't follow the proper security measures, certain potential exploits will sustain in the infrastructure. Cybercriminals will attack these vulnerabilities to reach the administration panel, and thus, they can completely change the structure of your site. With the rise in online business demands, more and more people are biased toward creating their sites to improve their online presence and capture a global audience. But these phishing attempts could be a disaster for the owners.
Easy Steps to Fix Hacked Websites
After having deep research on malicious activities and reading the case studies of successful bloggers, we have enlisted easy steps and tactics to fix hacked websites. Follow them precisely for maximum outcomes.
1 – Identify the Hack
Firstly, you need to identify the hack and the way in which it has attacked your website. By checking on some crucial factors, you can easily estimate the extent of the hacking activity. Identify which pages are newly created and which are not on the interface. Similarly, you can check each article page to determine which shows false data to spoil the visitors' experience. Proper knowledge of hacking and malicious activity will help you work on the recovery strategy more ergonomically.
2 – Unpublish Your Website
Next, you must remove your site from the online world to prevent it from other unnecessary consequences. The need to unpublish depends upon the ratio of damage your website is suffering from. If there is a hell of a virus and other phishing components, take it offline immediately. You can disable the site's access from the online servers to perform this operation. Additionally, putting a maintenance page can be a good strategy.
3 – Secure Administrator Access
Securing administration access is vital in this whole process. Hackers most often crack the password to enter your admin account. Most of the time, the administrators don't focus fully on creating strengthened passwords and suffer from phishing activities. But, it is crucial when recovering your site from already-hit attacks. Generate a stronger password consisting of all the essential elements, like numerals, upper and lower case alphabets, and symbols. In this way, you can ensure a higher security level for your admin panel for future operations.
4 – Check Plugins and Software
After securing the admin panel, you should look forward to checking the important plugins and installed software on your website. Monitor if they are already updated to their latest versions. If not, consider reinstalling or updating them by identifying a safer database. Older versions of plugins and software don't follow the latest and enhanced security protocols. Thus, cyber attackers can utilize this golden chance to get you out of this competitive landscape by implementing ridiculous activities on your website's interface.
5 – Scan for Malware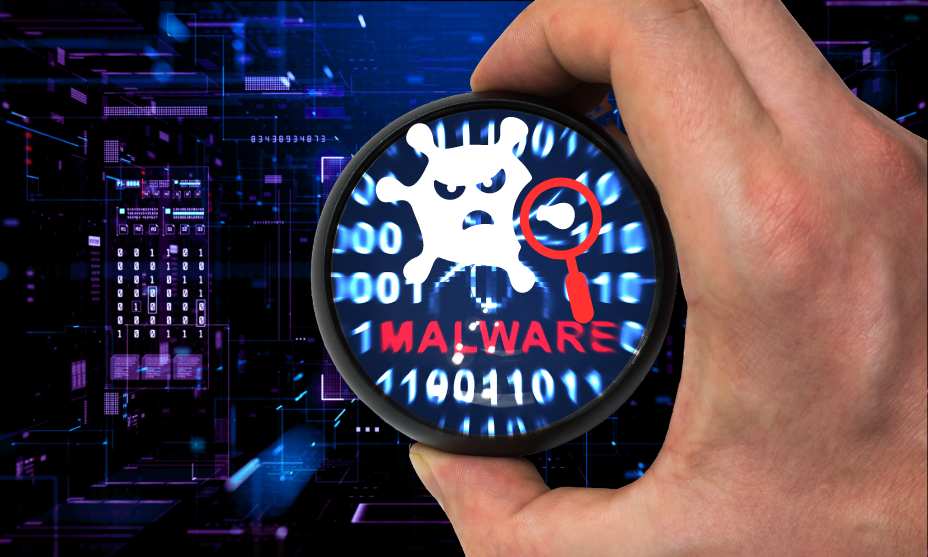 Scanning for malware is another compulsory step in fixing hacked websites. Look forward to leveraging a useful malware-scanning tool for your company or business sites. They will help you in certain critical processes, like identifying potential phishing activities, backdoors, infected files, and malicious codes. Furthermore, this software will help you determine which files are original and which the attackers inject. By recognizing the suspicious components, you can work to eliminate them.
6 – Backup Your Website
Backing up your website also holds a primary place in fixing it from hacking activities. After performing the steps mentioned above, you should look for the safe backup files of your site that you saved before the malicious activities. Try restoring it from the latest version, as it prevents minimal data and performance loss. The only point to ponder is that you must scan the files before uploading them to the database to prevent other negative consequences. Additionally, it will save you from losses.
7 – Use Patches
Now, you have back up your website after detecting and treating all the vulnerabilities. The next step involves using patches to incorporate them into the infrastructure to restrain the hacker from breaching it. The patches will help you secure your data in more enhanced files that are difficult to crack, serving you more safe and long-lasting results.
8 – Check Site Access
Checking your site access is another important measure in fixing a hacked website. Properly analyze which profiles you or your team created and which ones by the hackers. Remove the unnecessary users. Besides, strengthen the passwords of others to prevent harmful activities in upcoming events. Utilizing this step consistently will help you a lot throughout your journey to prevent phishing attempts on your site.
9 – Educate Yourself
Lastly, we have listed this step to let you understand the requirements of the modern world. While running an online website, you may face enormous difficulties. In such situations, you cannot always hire professionals as they will increase your expenditures. Having yourself as a trained defender, you can take your site and associated company to an advanced level.
Final Verdicts
These are the easy steps to fix a hacked website. Recovering your site from a severe hacker attack is not convenient. You must be very active regarding the accuracy of different methods followed throughout the procedure. By implementing robust cybersecurity measures, you can repair your site's infrastructure and secure it from future attacks. Furthermore, you must be committed to implementing all the proactive strategies to tackle the issues in advance. As a result, you will be able to safeguard your online presence and reputation.