Reviews
Earn2Trade Review- The Best Funded Trading Platform for 2023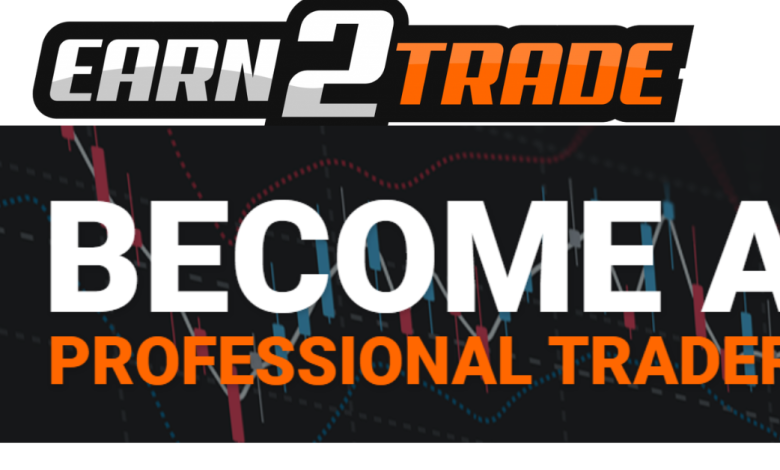 Becoming a successful trader takes discipline, patience, and perseverance. To succeed, you must be willing to devote the time and effort necessary to develop trading skills and knowledge. Additionally, it is essential to have a well-defined trading plan and a strategy that outlines your risk management, entry and exit points, as well as your profit goals. Several trading education resources and courses are available these days, and Earn2Trade is one of the leading trading education companies.
What Is Earn2Trade?
Earn2trade is a trading education and funding program established in 2016. It provides aspiring traders with the tools, knowledge, and support they need to become successful traders. Through its comprehensive catalog of trading lessons, Earn2trade equips its students with the skills and confidence they need to pursue and achieve success in their trading careers.
The brand also has an entry-level trading education and training course that teaches beginner traders about different instruments, general market conditions, risk management skills, and technical trading. The firm also offers a range of advanced tools and services designed to help traders maximize their profits and minimize risks. These include an extensive educational library, real-time data feeds, market analysis insights, and user-friendly trading software. The company offers a variety of different 'challenges' to evaluate investors' trading skills and ability to make consistent profits over a set period of time.
More about Earn2Trade
The recently released Trader Career Path is a brand-new program offered by the company where traders build their dream careers with a flexible scaling plan by trading an account from $25k to $200k with a fixed drawdown. This is an excellent addition to their trading education to help beginners and expert traders practice their knowledge and skills to advance their trading careers. Whether you're looking to become a professional trader or just learn how to manage your investments more effectively, Earn2Trade is an excellent resource for anyone looking to get started with trading.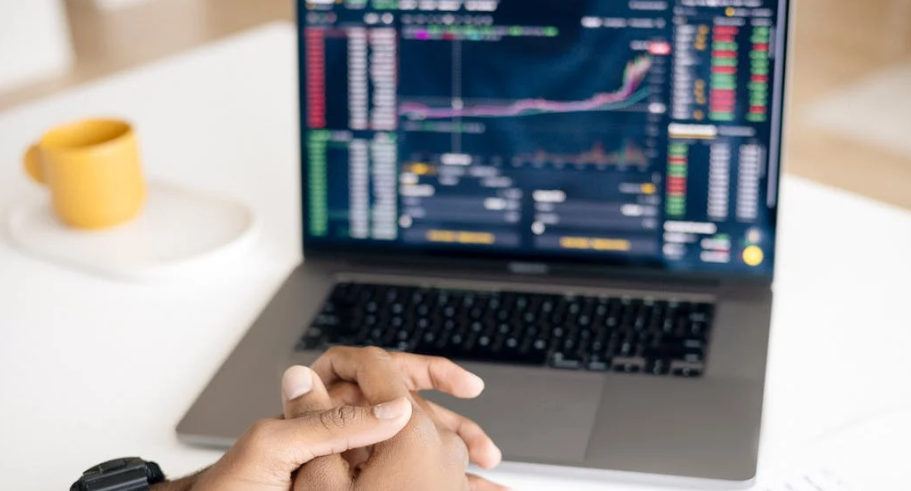 Trader Career Path by Earn2Trade
The Trader Career Path program offered by the company is the best option for those who want to pursue a successful career in trading and need a clear career path toward professional trading.
Trader Career Path starts with a basic examination that examines the trading ability of a candidate and encourages risk management and discipline. After completing the test, the trader is able to join a prop trading firm by receiving a trading account and then grow the account by reaching fixed trading objectives. Instead of selecting a particular account size, new traders start by testing their trading expertise on a $25k trading test. Once the exam got successfully passed, they get a funded trading account and join a prop trading firm to get started with trading in a professional manner.
Afterward, traders can utilize the firm's capital for trading and make their profit. The best and unique thing about Trader Career Path is that the traders who reach the targets also perform better in the firm and trade the bigger trading accounts worth up to $200k. That's the best thing at Earn2Trade, and it enables traders to start small and then try bigger accounts when they get better.
Earn2Trade Security and Reputation
Earn2Trade does not fall under any financial regulatory requirements since, at its core, it's an educational firm for traders. However, the company still seems to make a committed effort to comply with the CME's guidelines and recommendations. The company also has an impressive reputation, with a 4.7-star rating out of five stars on the top review website 'Trustpilot' from more than 1100 reviews. You can also find them in different reputable publications like Forbes and Entrepreneur. Not only that, but you can also find many reviews on the web showing that Earn2Trade is a reliable option for learning trading skills and participating in the futures market. This is the reason you can trust them when it comes to choosing a reliable trading education and evaluation company to pursue a career in trading. Earn2Trade is a reputable and transparent company that communicates openly with its customers and the trading community at large.
Platforms and Markets
Earn2Trade provides access to a range of trading platforms and markets, including NinjaTrader, Finnmark, R/ Trader & Pro, and Overcharts. With Earn2Trade, traders also have unrestricted ability to trade most of the CME Group's products such as CBOT futures contracts or NYMEX commodity derivatives along with micros. This opens up countless opportunities for traders to try their trading skills across different trading platforms and markets to reach their goals effectively.
Excellent Customer Service
Customer service is one of the most important considerations when we need to choose a reliable company. You can reach the Earn2Trade experts anytime via e-mail, Telegram, WhatsApp, and live chat to learn about their programs and share your queries with them. They are also easily accessible across popular social media sites, including Facebook, Twitter, YouTube, and Instagram. You can also find tutorials & webinars within their trading courses and packages. They also allow users for online interactions with highly skilled and professional traders.
Not only this, but they also offer a variety of advanced support features, such as a help section to cover and respond to frequently asked questions (FAQs), a blog section with educational posts, and an active Discord community to help users and expert traders to interact online freely whenever they want.
Final Thoughts
Over 1100 reviews on Trustpilot, with a current score of 4.7 stars out of 5, reveal that Earn2Trade is a great option for traders of all levels to consider. It offers an excellent combination of education and opportunity for traders who need funding to help reach their trading goals. The company provides access to multiple markets, which both beginners and experienced traders can use. Furthermore, Earn2Trade's Trader Career Path program, comprehensive research and analysis tools, and 24/7 customer support make it a top choice for traders. With so much to offer in the way of trading education and resources, Earn2Trade is an ideal option for any level trader to become successful.