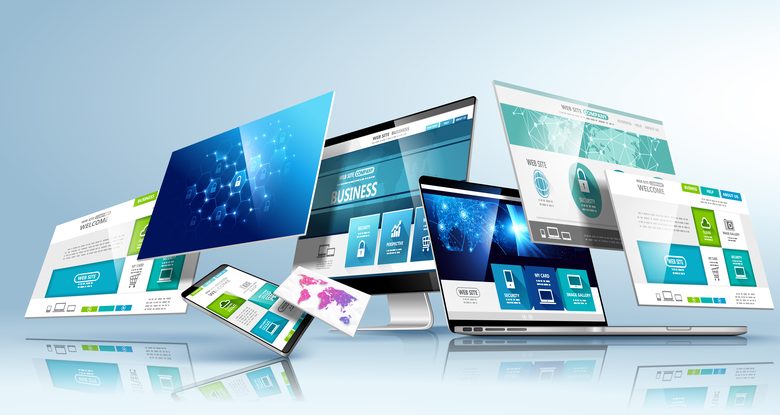 We all know how important it is to design a professional and user-friendly website, but many of us need help with the design process. What are the most common website design errors, and how can we avoid them? Nowadays, websites are the face of many companies, businesses, and even individuals. A properly designed website can help you build trust with your audience while boosting online visibility. On the other hand, poor website designs can do more harm than good by creating a poor first impression and making navigation difficult for your visitors.
Every website should be created with its purpose in mind – it should be functional for both users and search engines and visually appealing. However, some designers need to correct common mistakes when creating websites that could lead to decreased performance and user experience.
Here are 10 of the most common website design mistakes and tips on how to avoid them.
1. Confusing Navigation
User-friendly navigation is an important part of every website and a particularly crucial part of websites that rely on regular users to contribute content or post comments. Navigation can be confusing if it needs to be designed properly. Ensure your navigation design is clear and makes sense for search engines and users. One way you can increase the usability of your website navigation is by using clear labels and avoiding jargon as much as possible. Make sure to use different shapes and sizes of letters, both on the buttons and the tags. Also, use only a few navigation links.
2. Weak Calls-to-Action (CTAs)
Every website should have a noticeable call-to-action (CTA). However, only some websites need a CTA. If you want your visitors to take an action, such as ordering the product or subscribing to your newsletter, it can be difficult to find the right location for your CTA. For example, having a call-to-action in the page's footer is usually ineffective because it's hard to read and will likely confuse visitors who need help understanding what you want them to do. You should place the call-to-action in a prominent location, such as on the header or inside the content of your page. Keep it short and simple, and make sure it stands out to increase click-through rates.
3. Too Many Website Elements
While it's important to have a lot of information on your website, you must do everything correctly. An abundance of unnecessary items on your pages might clutter the layout and confuse users. Too many elements can ruin the user experience and distract your visitors from taking action. Consider hiring a local web design company, such as a Memphis website design agency if you live near Memphis or an Atlanta website design agency if you live near Atlanta, to create a unique and aesthetically-pleasing design that is both functional and easy to navigate.
4. Too Much Text
It's only sometimes necessary to have so many words on your website. Try to keep the amount of text at an appropriate level, be it fewer than 300 words or less than 100 words. What's important is not how long you can write but what you say. Ensure your content is easy to read and understand and eliminate unnecessary words. The more successful websites usually write more about their business and less about themselves.
5. Not Using an Image Gallery on Your Website
Using a thumbnail gallery on your website is a great way to include more information without adding too much text. Instead of having a long list of text, you can insert the most important information in an image and let visitors see what you offer. This is a great way to make your content more accessible and manageable to users and search engines.
6. Misleading Website Links
One of the most common mistakes websites make is not providing the correct link for their website's back or services page. Make sure when creating links on your website to respect on-page SEO practices. Colors, text, alt tags, and all other elements should associate with the link you created.
7. Not Using a Sitemap
A sitemap is a helpful tool that helps find and index your website's pages. A good website structure also makes it easier for visitors to find what they're looking for on your site. Make sure to include a sitemap with links to all the pages on your website, not just the home page. Interlink your pages and use any internal links you have available. If you do use a sitemap, be sure to provide a link that points to your sitemap.xml file.
8. Not Optimizing Your Website for Mobile Devices
Having your website optimized for mobile devices is mandatory nowadays. People are browsing the web more than ever on their phones and tablets, so ensuring your website looks good on all these devices is essential. Use the Google Mobile Test tool to test how your website looks on various sizes of screens. This way, you can ensure visitors from any device have an enjoyable experience when visiting your website.
9. Ignoring Analytics Data
Analytics data is essential to understand how people interact with your site and their actions after visiting it. You should also pay attention to bounce rates — this will help see if people find what they're looking for or leave quickly after viewing a page. Keeping an eye on your analytics data will help you make informed decisions about the design and content of your website.
10. Not Having a Contact Form
Using a contact form is essential as it allows visitors to reach out to you without searching for your contact information (which may not always be available). Make sure to include a contact form on your website, so visitors can easily contact you with questions or feedback. This is also an essential tool if you want to collect emails from potential customers interested in learning more about what you offer. A contact form helps ensure that those emails don't get lost in cyberspace, so you can build relationships with potential customers.
Every website should be created with its purpose in mind – it should be functional for both users and search engines and visually appealing. The mistakes above can easily lead to decreased performance and user frustration. The best way to avoid these errors is by hiring web design companies to help you create the perfect website for your business and your users.