Recently, the world of smartphones evolved rapidly and directed to the development of 5G phones before the launch of this technology. As a result, you will be able to leverage the power of this technological advancement to enjoy faster download and upload speed. Additionally, you can have your hands on other tremendous developments like AR, VR, and others. The popularity of these phones has made multiple companies come up with quality gadgets and encompass the 5G networks. Consequently, people need help deciding on the one. We have enlisted the top 5 best 5G phones in this guide to buy in 2023.
Best 5G Phones in 2023:
We have created a list of some of the top 5G phones in this rundown that will take your experience to another level. All of them are extracted after complete research on the market. Check their features to decide which will be the best one for you.
1 – SAMSUNG Galaxy S23 Ultra
SAMSUNG has never disappointed mobile users with its gadgets, and its Galaxy S23 Ultra has continued this tradition. It features brilliant processing capabilities with the help of the fastest mobile processor ever available on the market. Furthermore, the enhanced connectivity ensures seamless connection with available networks to help you carry out vital activities seamlessly. You must pick this brilliant invention among 5G phones to take your experience to an advanced level.
Additionally, the camera features a 200-megapixel lens that can capture stunning pictures. Also, an enhanced night view mode is present that helps you click amazing and clear images even in the dark. Besides, the long battery life ensures brilliant performance.
What We Like the Most?
Exceptional processing speed
Large storage capacity
S Pen for writing on Samsung notes
Brilliant camera result
Good battery timing
What are the Cons?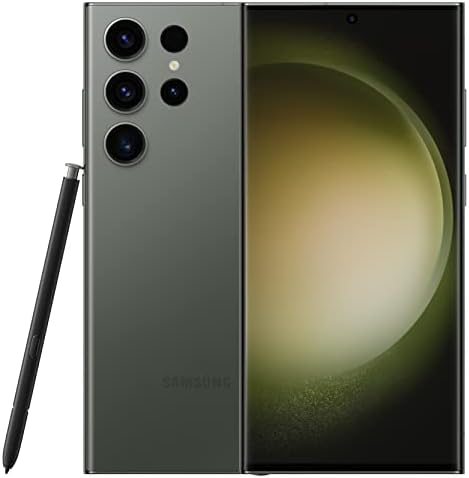 2 – Google Pixel 8 Pro
Google Pixel 8 has also impressed the world with its brilliant features and characteristics along with its design. It features a RAM of 12 GB that can process data at the very highest speed, along with a minimum storage drive of 128 GB that can help you store your larger memories without frequent deletion. Moreover, its 5G connectivity is based on modern standards that can ensure that you will have the best connectivity experience ever in the world. Above all, several other features have contributed much to the popularity of this high-end gadget that can take your experience to an advanced level.
What We Like the Most?
Large screen size
Multiple connectivity technology
Triple rear camera
Long battery timing
Exceptional design
What are the Cons?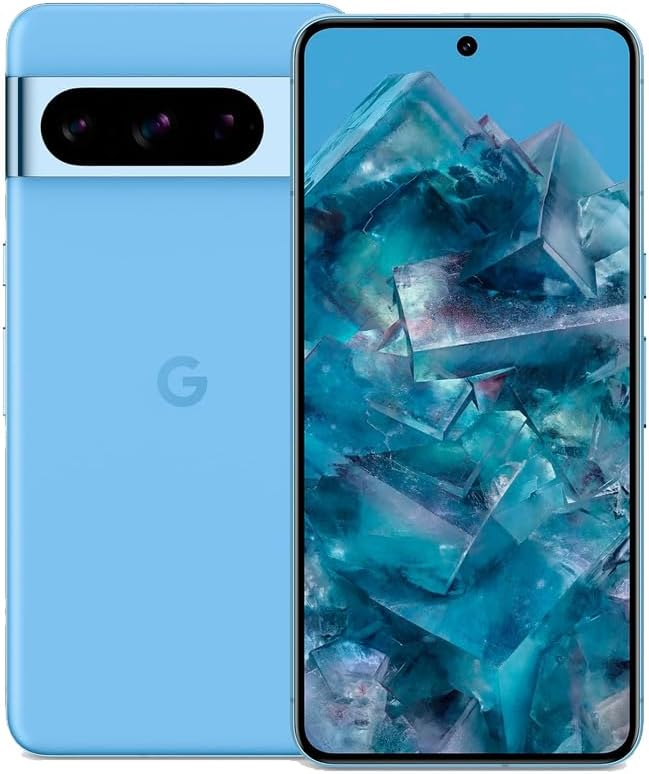 3 – SAMSUNG Galaxy A54
SAMSUNG has made an entry to this rundown with another brilliant product that showcases completely unlocked features. Additionally, the big screen can help you enjoy your favorite videos and shows more precisely and effectively. The high-resolution camera is enough to capture brilliant images in the meantime.
Among the other top features of this quality mobile is that it showcases a fluid display screen with a refined body that gives it a compact shape. In addition, the long battery life makes it a perfect traveling gadget. Besides, you can install Dual SIM to ensure greater cellular connectivity up to 5G.
What We Like the Most?
Extremely secure mobile
Expandable storage
High-resolution camera
Allow Unblocked Games
Powerful 5G performance
What are the Cons?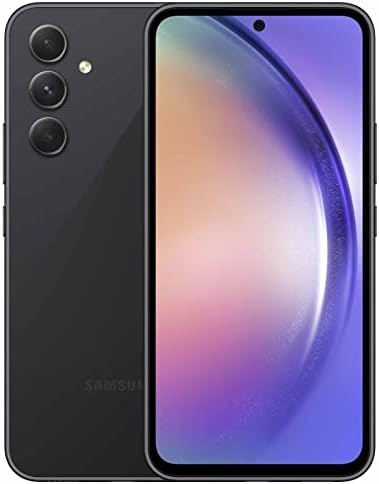 4 – Motorola Moto G 5G
Fourthly, Moto G 5G mobile has authorized its entry among the best 5G phones to buy in 2023. The main reasons are that it is completely unblocked and allows access to numerous functions and attributes that are not possible otherwise. The 48-megapixel camera is sufficient to create quality pictures.
Although the memory is only 4 GB, it is accompanied by a brilliant processor that can process the data at a really rapid pace to enable multitasking. This attribute is also boosted with the help of the Android 13.0 operating system. If you are looking for a quality mobile for your everyday tasks, you must own this invention.
What We Like the Most?
120 Hz display
Sustainable battery life
Macro Vision Camera
Stereo speakers
Snapdragon 480+ 5G processor
What are the Cons?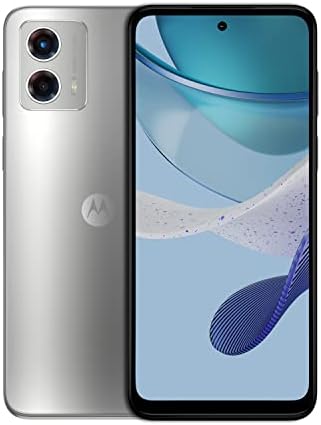 5 – Bold N3 Unlocked 5G Phone
Bold N3 has thrilled the smartphone industry by promising to deliver a battery performance of 3 days. The completely unlocked features guarantee brilliance in this hectic world and make sure that you can carry out necessary tasks well on time. If we look into the camera, this smartphone offers a Triple AI camera with a maximum resolution of 50 megapixels.
The 5G technology of this smartphone is also a stunning feature in its own domain, as the developers have integrated several incredible components into the manufacturing of this mobile. Additionally, it is NFC capable that further improves its performance. The 8 GB RAM is sufficient to deliver seamless performance.
What We Like the Most?
Long display screen
Triple AI camera
3 days battery life
3D Amoled display
Fingerprint sensor
What are the Cons?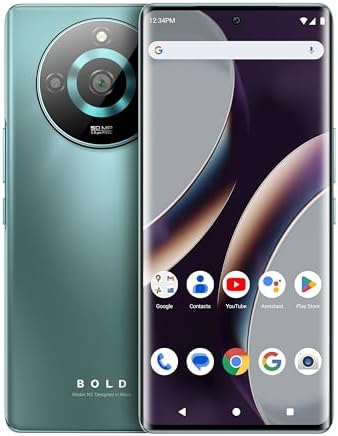 6 – TCL 40X 5G Unlocked Phone
Most people don't know much about TCL because it is relatively new in the market. Nevertheless, their quality has made them very popular in no time. Thus, they are now capturing their market with greater potential and power. The TCL 40X unlocked phone is one of the most effective masterpieces of this company.
Although the processing speed is not similar to that of the Google Pixel 8, you can still use it if you are a student. The 4 GB RAM, accompanied with 64 GB of storage, can bring immense benefits to you. While the 5G connectivity is available, that promises you to enjoy 100 times faster downloading and uploading speed.
What We Like the Most?
Android 13.0 version
Supports all wireless carriers
Outstanding multitasking ability
Highly budget-friendly
Compact body
What are the Cons?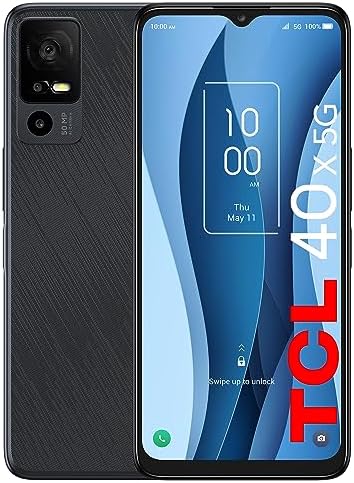 What to Look for in 5G Phones?
Although 5G phones have promised to take your experience to another level of excitement and perfection, you must consider some critical factors. All of them are described in the following section. You must understand them because they will surely help you to purchase the best one.
1 – 5G Connectivity
The most critical factor to look for in 5G phones is no other than its compatibility and connectivity with the 5G network. Before purchasing, you must ensure that it supports both Sub-6 GHz and mmWave 5G frequencies. Both these elements make sure that the 5G network is available in a broader area and offers ultra-fast speed. Also, it is necessary to determine if your mobile carrier is compatible with the 5G bands you use.
2 – Processing Power
We described previously that the processing power of smartphones matters a lot, and it becomes more crucial when you have 5G phones. They download and upload the content at a relatively faster speed. That's why these gadgets require more processing speed. The higher the RAM is, the more processing power will be. Similarly, a larger storage drive will prevent the need for frequent deletion.
3 – Display Quality
The display size and quality is the next important factor to ponder before buying 5G phones. The developers have worked extensively hard to integrate the AMOLED display into some gadgets that can help you watch your favorite movies and videos in enhanced pixels. Furthermore, the vibrant resolution and vibrant colors provide better contrast and energy efficiency.
4 – Camera
Most people use phones to click enhanced pictures for their social media accounts. Thus, if you are an image-conscious man and want to capture high-end pictures, just head to this section on the product description page to learn about the camera performance of 5G phones. After assessing the requirements and comparing them with the camera features, you will be able to make the right purchase decision.
5 – Price and Budget
Lastly, the prices of 5G phones are the must factor to monitor. You must consider your budget and find the mobile accordingly. Generally, these small devices are not budget-friendly. That's why you must have sufficient money from legal sources to execute the purchase. You can avoid breaking the bank by making the sales decision according to the budget.
Final Verdicts
The 5G phones have now become an absolute requirement of the modern world because of their brilliant functional capabilities and access to 5G networks. Generally, they are highly compatible with worldwide carriers to make sure that you can have the best experience. Nevertheless, some considerations are there that you must follow to find the one that resonates with your requirements and comes under your budget. Thus, you will be able to avoid breaking the bank alongside pocketing maximum perks and advantages.