Amazon
Amazon Books – A Guide to Self-Publishing on Amazon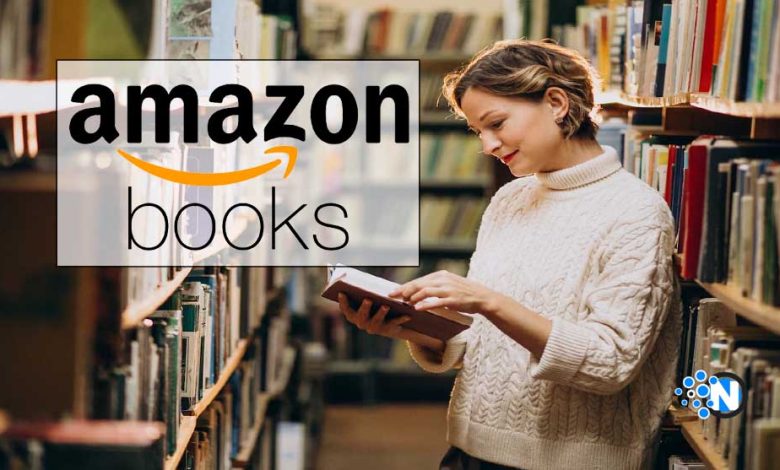 Amazon Books has delivered a wonderful opportunity for writers to create and sell their own writings online. Kindle Direct Publishing is one of the most popular platforms, developed by Amazon, and provides the option to promote your books here besides making a purchase. In this way, they can easily earn money and fame. However, you must be very precise when using this platform, as a slight mistake can cause the whole charm to spoil. Considering this, we have developed this comprehensive guide to self-publishing on Amazon, highlighting important considerations and steps.
What is Amazon Books?
Amazon Books stores bring the ease of online buying for books along with the tactile experience of exploring real shelves in order to provide customers with the best of both worlds. Books in these stores are handpicked based on customers' feedback, Amazon's algorithms, and the latest reading trends. Stores like Amazon sell more than just books, though; the company's Kindle e-readers and Echo smart speakers can also be found there.
Advantages of Self-Publishing on Amazon Books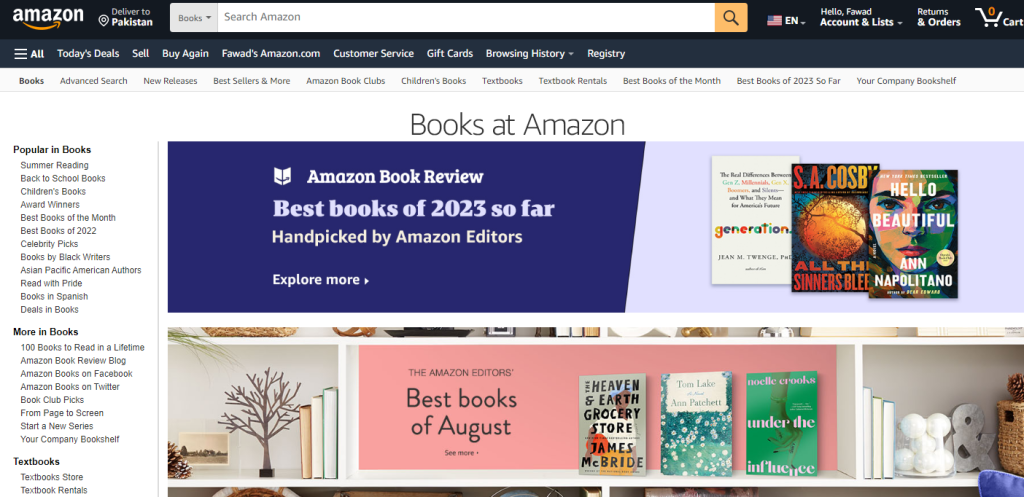 Before heading toward the guide, you must understand the advantages of self-publishing on Amazon Books. In this way, you can have insights, allowing you to learn how important this platform is.
1 – Enhanced Control
Amazon Books delivers enhanced control to the authors to customize their book details from content to cover design. As a result, they can make their publications more creative.
2 – Fast Publishing Speed
Traditional publishing is immensely time-consuming and frustrating for some users. However, there is no such issue with this tremendous publishing platform, as you can get your books into the hands of buyers quickly.
3 – Global Reach
Amazon Books ensures global reach because people from all around the globe can access the official website. Thus, you can get sales from different countries, resulting in more money and revenue.
4 – Royalties
Traditional book publishing methods won't allow authors to pocket handsome figures. On the other hand, with Kindle Direct Publishing, they can make money in no time. These royalties are even higher than the physical sales.
5 – Easy Changes
Physical sales won't allow you the flexibility to make changes quickly. But Amazon Books makes it very easy to bring changes in the content to ensure that your publications remain updated.
Guide to Self-Publishing Amazon Books
In the under-section, we have enlisted complete details step-by-step, ensuring that you can sell on Amazon Books to get maximum benefits.
1 – Write the Books
Firstly, you have to write the books to sell on Amazon. It could be challenging to research well to learn about the in-demand categories. You must explore the web and understand Amazon's suggestions on which topics are hot and popular. Hence, by targeting these niches and writing books on them, you can improve your chances of sales and revenue. Further, it promises to bring perks like increased fame and popularity in this highly competitive environment, delivering long-term benefits.
2 – Prepare Your Manuscript
Next, you must ensure that your manuscript looks highly professional and eye-catching to capture the attention of the users. You can polish this by hiring an expert individual. Such professionals are very creative in eliminating potential errors and make your Amazon Books more compelling by enhancing their readability. Moreover, Amazon KDP allows you to publish an E-book and a Paperback. Therefore, you must format your writing according to both formats to avoid any complications.
3 – Creating an Amazon KDP Account
Thirdly, you have to create an account on Kindle Direct Publishing to publish your Amazon Books. If you already have one, just log in by entering the credentials. But, if you are a beginner, follow the below-mentioned steps to complete this setup.
Open your updated browser and search for KDP Amazon. Open the homepage of the official website. Here, you will see the Sign-Up Button in the right sidebar. Click on it.
You will reach a new window by clicking the Sign-Up button, as shown in the picture above. Click the Create your KDP account button to reach a new window.
Afterward, it will ask you to add the credentials, like Your Name, Email, and Password. Ensure that details are correct, as these are used permanently in the future to log in to the account.
Then, you must click on the activation link in your Email. It opens a new page asking about payment information and tax details. Fill all the sections properly and patiently to avoid any errors. As a result, you can create your KDP account to publish Amazon Books.
4 – Enter Book Details
After creating your account, go for publishing the books by clicking on the required button. It will open an entire new window asking you to enter the details and metadata. Add the information precisely as Amazon Books ranking mainly based on this factor.
Book Title: Create a compelling book title depicting your book's content and meeting the requirements of your target audience.
Description: Secondly, you must write short, precise, and well-elaborated descriptions to show the main features and characteristics of your Amazon Books.
Keywords: KDP allows users to add targeted keywords on the basis of which people can filter the vast library available on this high-end platform.
Categories: It is essential to take care of the categories because people are more biased to search Amazon Books by applying category filters.
5 – Make Cover Design
Next, you have to make a well-structured cover design to get people's attention at first glance. Further, you must ensure that it resonates with the book's content to maintain relevancy. You also have to format it for both Ebook and paperback.
6 – Publishing Option
After designing the cover, you have to set up the publishing options. Select your Amazon Books and convert their manuscript to Kindle for E-book sales. Similarly, you can format the book to trim it according to the size of the paperback.
7 – Pricing and Royalties
You have to set up the pricing of your Amazon Books. Ensure the selling price is reasonable enough to generate a handsome royalty. It guarantees high sales. You can also set up marketing campaigns on Amazon to promote it to many users.
8 – Market Your Book
In the previous section, we pointed toward running a promotional campaign on Amazon. In addition, you can leverage the power of other platforms to promote, like Social Media, Websites, etc., to reach a larger audience.
9 – Monitor Sales and Analytics
Next, you have to deeply understand the analytics and sales metrics to determine which Amazon Books are making their way to influence the users. Similarly, you can find the weak-performing publications to find the potential flaws.
10 – Revise and Update Your Books
Lastly, you have to crack the changes based on the metrics and analytics. Review the metadata of poor-performing books and update it according to the current standards to improve its outreach and, ultimately, the number of sales.
Amazon Books and KDP Select
KDP Select is one of the most ergonomic features of this high-end platform, enabling authors to sell their Amazon Books swiftly to generate enough revenue quickly. It offers benefits for 90 days in exchange for a 90-day eBook exclusivity period. You can gain access to the following mentioned two items.
Kindle Unlimited: It helps you earn royalties based on the number of pages read by Kindle Unlimited subscribers. The more pages read, more will be the revenue generated.
Promotion Tools: You can also access to different promotional tools, like Countdown deals and Free Book Promotions. As a result, you can boost your sales.
Amazon Books Publishing Guidelines
We described previously that you must comply with the basic guidelines of Kindle Direct Publishing to ensure that your Amazon Books serve you with benefits for longer. Some important guidelines are the following.
Your content must be unique, or if it is spun, there must be no plagiarism.
Create unique titles and metadata that must match your Amazon Books' information.
The format must be suitable for both E-books and paperback.
Moreover, the cover design must have a good color combo with minimal black color.
Lastly, you can generate audio formats for your publications to boost sales.
Final Verdicts
Sel-publishing Amazon Books on Kindle Direct Publishing is an incredible option, allowing authors to get an opportunity to bag United States Dollars in no time. Through this platform, you can reach a global audience to share your thoughts with them and earn revenue in return. However, it would be best if you were very calculative when working on this platform to ensure you comply with all the guidelines. Create an account on KDP and follow the guidelines mentioned in this guide to ensure you receive enough sales.