Gaming
Woodoku- The Best Block Puzzle Game
Puzzle games are a fun and creative way to engage your mind in problem-solving. With so many different types of puzzles out there, from jigsaw puzzles to Rubik's cubes or sudoku, there is something for everyone. Puzzle games can help stimulate cognitive skills, improve memory and focus, boost creativity, and provide hours of entertainment. Woodoku is one of the most innovative and popular puzzle games available these days.
About Woodoku Block Puzzle Game
The popularity of the Woodoku block game has been growing rapidly in recent years, thanks to its unique mix of logic and strategy. It is a cross between Sudoku and traditional board games like Go. Players need to place wooden tiles (shapes) on a square grid in order to create color combinations that will score the most points. The rules are simple, but there are many different levels of difficulty, making the game suitable for everyone from beginners to experts. Players can also customize their boards with unique designs, which adds an extra layer of strategy and creativity. With its unique ruleset and wooden components, woodoku is a great way to keep your mind sharp while having fun at the same time.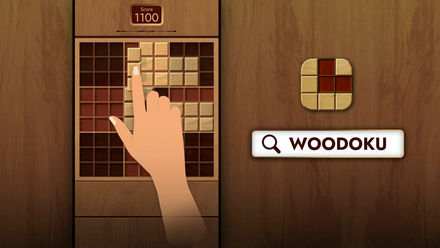 Woodoku Game Features
The Woodoku game also includes a range of difficulty levels that make it suitable for players of all skill levels. Players can customize their grid size and choose from different themes to create a more personalized experience. Additionally, the game features leaderboards and achievements to encourage players to keep playing. Woodoku is designed not only for entertainment but also for educational purposes. Thanks to its visual nature, the game can be used by educators as a tool to help students learn mathematics, logic, and problem-solving skills.
Basic Activity in Woodoku Game
Playing Woodoku is a fun, simple way to practice problem-solving. It is both a puzzle and a game that requires you to fill in the empty squares with the shapes given below. The goal of the game is to create one single line filled with blocks to score points. There are four possible shapes, each with different points assigned to them. As you progress in the game, the difficulty increases and the combinations become more complex. It is worth keeping in mind that if you clear multiple rows, columns, or squares in one go, you are likely to get combo points that will increase your overall points quickly. The Woodoku game also comes with a helpful hint button to help players score more points without getting stuck. So, if you ever get stuck, you can use this hint button to find your next move and complete the level easily.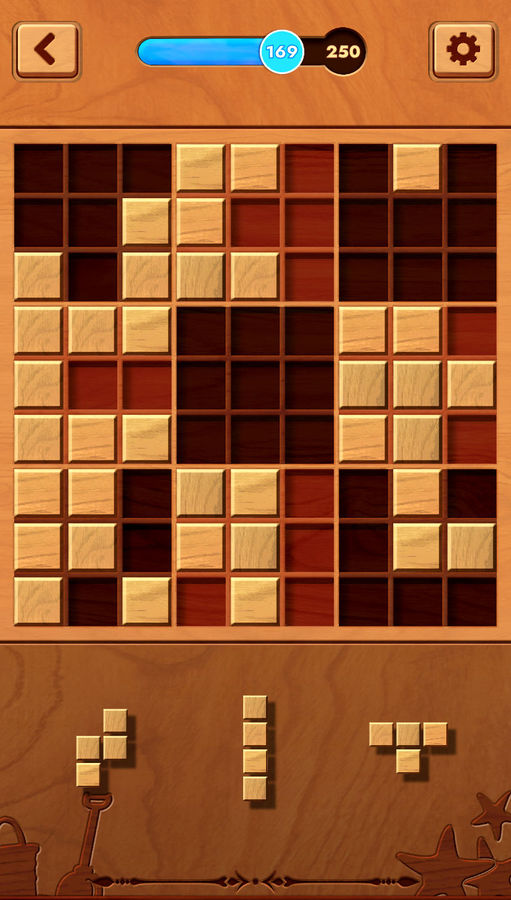 How to Complete the Daily Quests on Woodoku?
Completing daily quests on Woodoku can be a fun and rewarding experience. The game offers an array of different quest types and rewards that provide players with a unique challenge to overcome. Here's how you can complete the daily quests on Woodoku:
• Find the Daily Quest – To begin, open up the main menu in the game and select the "Daily Quest" option. Here you will see a list of all available daily quests that are ready to be completed.
• Read the Objective – Once you have chosen a quest, read through the objective thoroughly before starting so that you know exactly what needs to be done in order to complete it. Try your best to complete the objective as quickly as possible so that you can get more rewards.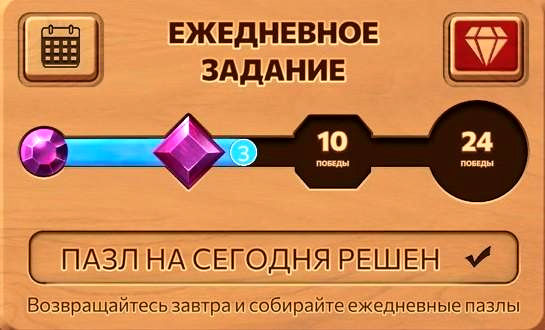 • Complete the Quest – Now it's time to tackle the quest itself! Follow the steps outlined in the objective and use various strategies and techniques to complete it. Remember that there is no penalty for mistakes, so take your time and make sure that you are doing it right.
• Reap Your Rewards – Congrats, you've completed the daily quest! You will receive rewards based on how quickly and accurately you finished the objective. Make sure to redeem your rewards so that they can be applied to your game.
Woodoku Reviews
Woodoku has earned itself a reputation as one of the most popular puzzle games available. Players who have tried it out have given it glowing reviews, praising its easy-to-learn rules, challenging difficulty levels, and vibrant visuals. Many say that Woodoku is the perfect game to spend time on when looking for something to occupy your mind or kill some time.
Many people are finding Woodoku to be the perfect way to challenge themselves and pass the time. Players of all ages have been raving about the game's ease of play and its ability to keep them engaged for hours. Several users have commented on how it has helped them develop their logical thinking skills, while also providing a form of relaxation.
Final Words
Woodoku is an innovative and engaging block puzzle game that will take your gaming experience to the next level. With its top-notch gameplay, plus a selection of inimitable features, this game is sure to keep you entertained for hours!