Business
Advantages of Using a Custom Domain for Business Email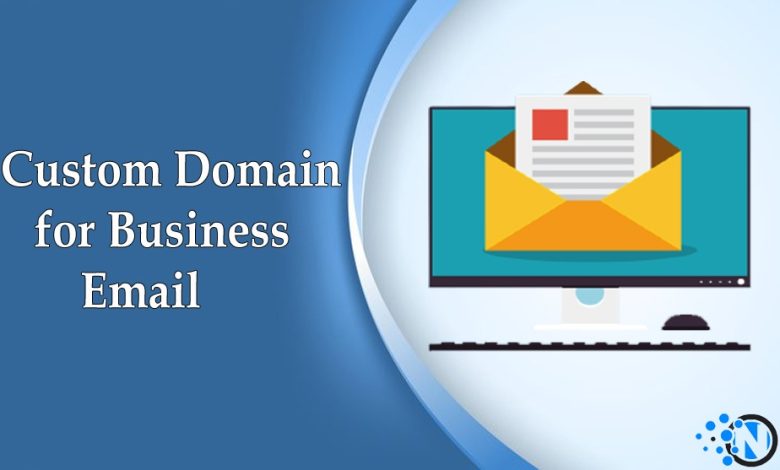 Business Emails for your domain possess extensive benefits over their counterparts. Using custom email helps you grow your business by providing clients with a sense of trust and credibility. Whenever a user receives messages from such a branded email, he is more likely to open, read, and reply to the content, increasing your ROI and conversions. As a result, you will get a competitive edge over the other marketers. We have developed this comprehensive guide to show the advantages of using a Business Email for your custom domain.
What Is a Business Email?
Business Email refers to an Email address showing a particular domain's ownership. Unlike its ordinary counterparts, it is considered more authentic and likely to grab the users' attention. The general difference between the two is that ordinary Emails are like @gmail.com or @yahoo.com. On the other hand, the Business Email possesses the usual structure like Kelvin@abcdomain.com or Sarah@xyzcompany.com. The users receiving messages from the former emails may consider them spam and do not open them, while the latter ones give a sense of business touch.
Advantages Of Business Email
Business Emails possess the great potential to attract clients because of extra-level security and spam filters. Marketing your products with the help of such Emails not only promotes your company's name but also provides an extra level of security by preventing them from spam filters. Furthermore, using these emails for custom domains has many other advantages. Some of them are the following:
1 – Easily Customized Address
We described previously that business emails preview your company name for a more professional look. Besides, there are several other benefits as well. If you own a large brand with numerous people working, you can easily set up customized and desired email addresses for each member, which could be impossible otherwise. For example, while creating a general account on Google Mail, sometimes you don't get a particular name for your employee as they are already registered. Thus, you are restricted from getting used to your favorite address.
On the other hand, if you possess a custom domain, you can add any name as a prefix to create an ideal address for you and your workers. Let's take an example. You have purchased a domain, say example.com, for your business. Now, you can add your name or designation before it to confine your identities, such as administrator@example.com or alex@examplae.com. Now, anyone receiving messages from such kind of email address will find it trustworthy, and chances of response rise extensively.
2 – Increased Credibility
Credibility is the most crucial factor while running an online business. If your activity resembles spam, clients will hang off from your brand and find someone else. That will bring an ultimate loss to you in the shape of credibility and revenue. With the rise in competition, there have been huge Email marketing campaigns in the last few years. Companies sent the messages in bulk which attracted the users for some time, but then extensive messages irritated them daily. Additionally, some people faced unusual scams through these emails and started ignoring them. That's why changing the scenario to attract users is an important requirement.
Business Email has solved this problem by providing a custom domain email address. Anyone who receives an email from administrator@yourdomain.com finds it a bit more authentic than those from administratoryourdomain@gmail.com. Such emails are highly likely to be opened and converted into sales. Therefore, it is essential to have a business email as it will positively influence your brand's credibility and revenue.
3 – Extensive Business Branding
The custom email address shows your domain name. Whenever you utilize this address to complete an Email marketing campaign, people go through your brand's name and are a greater chance of remembering it. Users can easily access your business to purchase a product by navigating your name instead of searching it on the web. Furthermore, people from all across the world receiving your messages can give a shoutout to your brand that helps improve its worth on a global scale.
4 – Secure Email Marketing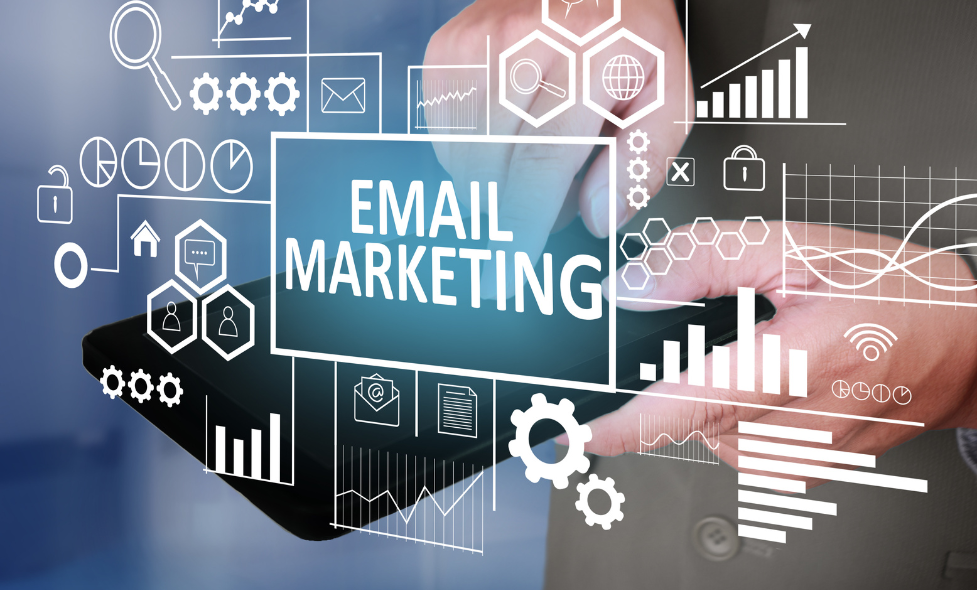 We mentioned earlier that extensive email marketing cause search engines to take immediate action to prevent spammers from reaching genuine clients. Therefore, Gmail and Yahoo consider all messages from unofficial or new sources as spam and don't send them directly to the primary segment due to spam filters. This strategy has enhanced Email security but also posed a drawback for marketers.
While the bots are not capturing messages from business emails, you can set up a large campaign to send a big collection of emails. As a result, you can reach the global market conveniently without the risk of getting into a spam folder.
5 – Improved Conversion
With the help of business email, you can send messages in bulk to a larger audience worldwide. Further, all the messages go directly into the primary section, which users will likely interact with when they open Gmail or Yahoo Mail. Resultantly, they will improve your CTR and positively impact your marketing campaigns. A beautifully crafted promotional email from a custom domain business email attracts user attention as he finds it coming from a professional and authentic source. Thus, he becomes more interested in purchasing and exploring the products to notice the pros and cons. In addition, If the product is fulfilling his demands and desires, he will buy the product, increasing your conversion, ROI, and revenue.
Final Verdicts
All these are the details about the advantages of using a Business Email for your custom domain. In conclusion, there are several benefits associated with their usage as it helps increase the credibility of your brand and directs your Email marketing to a successful path. Furthermore, the enhanced security and professional look make it more likely to be opened by the receivers, increasing your conversion ratio and ROI. Additionally, you can bring scalability to your company by creating custom Emails for your workers conveniently. That's all about this guide. Stay tuned for more information!