Business
Ultimate Guide to Supply Chain Planning – Essential Things to Know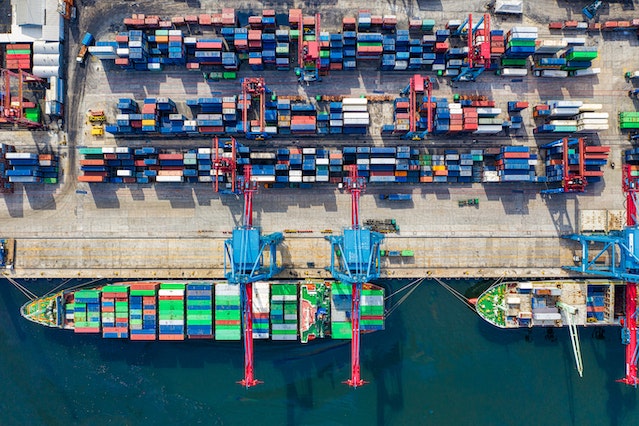 Supply chain management is a buzzword in the business world and carries much weight. It involves the active management of supply chain activities to get a sustainable competitive advantage and maximize customer value. In today's competitive business environment, you have to plan ahead and invest in the right tools. To point you in the right direction, opt for the best supply chain planning software. You'll have an efficient tool to help plan and organize different parts of your supply chain. Hence, it will be easy to streamline and accelerate processes by detecting unforeseen issues, excelling in demand planning and forecasting supply from customers.
This article will guide you through supply chain planning and why you should invest in the best software. Further, you will learn how demand planning improves the supply chain.
Let's get started.
An Overview of Supply Chain Planning
Supply chain planning is a procedure of optimizing the delivery of services, products, and information from supplier to customer. The procedure balances demand and supply to meet real-time business commitments. Your planning procedure should always stand out, and you should make necessary improvements.
Your supply chain planning mechanisms should empower your team with crucial elements to sense demand. This means they will align production, distribution, and sales to get maximum revenue and keep costs minimal. An effective supply chain plan is imperative to give your team the much needed control and visibility over supply chain value.
Such a decision will make it easy to swiftly respond to market changes. Unfortunately, supply chain planning can be demanding and intimidating if you don't know how to handle the involved procedures.
As you design a robust supply chain plan, don't hesitate to invest in the best tools in the industry. A well-orchestrated supply chain plan will include investing in the best software in the market. You'll have an excellent tool for managing activities across the supply chain.
You will need the right software to know your supply chain planning better. Reliable software will come in handy in a number of ways:
You'll know what is happening in your supply chain. The increased transparency will help you know much about your clients and improve data sharing and general collaboration.
Getting rid of the bottlenecks that derail supply chain processes will increase efficiency.
Monitoring performance, analyzing data, and making wise decisions will be easy.
Minimize the cost of operations by reducing overheads associated with oversupply.
Easily identify and monitor risks within a supply chain.
You'll enjoy increased compliance, reduce human error and ensure regulations are met.
How Demand Planning Improves the Supply Chain
A key question that will pop up when analyzing supply chains is: what is demand planning? Well, demand planning is a process in the supply chain management process. It helps forecast and predict demand for products and services to meet clients' needs.
Many businesses focus on demand planning to strike a balance between having sufficient inventory to meet customer needs without oversupply disruptions. Accurate demand planning is crucial to your supply chain. It helps your business stay in front of market fluctuations.
With proper demand planning, businesses will make more proactive decisions and stay responsive to customer needs. Yet, because demand planning is a multi-step process, there are practices to embrace and improve the supply chain. They include:
Invest in and implement the right demand planning software
You need to gather and prepare robust data to develop a more agile process
Develop a defined process for all demand planning cycles for increased accountability
Implement and monitor the whole process to make necessary adjustments and reduce errors or risks
Demand planning is the pillar of optimizing business productivity, and it's wise to integrate it with supply chain management. Demand planners in any organization should leverage available information and stay well-acquainted with future demand. With supply chain and demand planning to embrace better technologies, you shouldn't hesitate to invest in the best digital architectures.
Choosing the Best Supply Chain Planning Software- Facets to Consider
The best practices for your supply chain management include implementing the right software. There are a plethora of options, but you should pick the best software in the competitive market. Here are tips to guide your pursuit:
Decide What Functions Your Company Needs
It's crucial to examine the needs of your business and what to prioritize. Reliable software should have functions critical to your supply chain management and line of business.
Expansive software will offer many features that can provide a wide range of supply chain functions. Once you decide what core purposes you want your software to meet, pick software with features that meet your needs.
Integration with Existing Systems
Ensuring the software integrates with your existing IT systems and infrastructure is always significant. You'll need a tool that will help manage operations hassle-free. Software that handles critical functions without replacing existing systems is worth your consideration.


Examine the Developers of the Software
It's important to know the company behind the software. A reliable supply chain planning tool is as good as the company that develops and supports it.
Choose the software you have faith in and trust its developers. A developer with knowledge and expertise in supply chain planning will help generate positive outcomes.
Consider Scalability and Upgrade Capability
The key objective of investing in a supply chain planning tool is to make business processes run efficiently and smoothly. This will translate to an easy-to-run business oriented toward growth and better customer and supplier relationships. Scalable and easy-to-upgrade software will grow alongside your business.
Check Online Reviews
It's rewarding to do your homework when looking for top-notch software. Unbiased reviews by customers you find online provide insights into what the best supply chain software should look like. These reviews will give you comprehensive pointers on software capabilities, features, and support levels. Independent and trustworthy sites that offer supply chain planning solutions are a source of the best reviews.
Final Thoughts
A well-orchestrated supply chain planning process is fundamental to your business. It benefits your business in many ways, from guaranteeing enhanced throughput, increased operational efficiency and decreased costs to better allocation of resources. It's more rewarding if you develop a demand-driven supply chain planning strategy. In addition, you must invest in the best supply chain planning software to streamline all operational activities. Significantly, if each process is well-implemented, it will be easy to boost supply chain profitability.