Business
How to Ensure a Big Turnout at your Business Opening Event?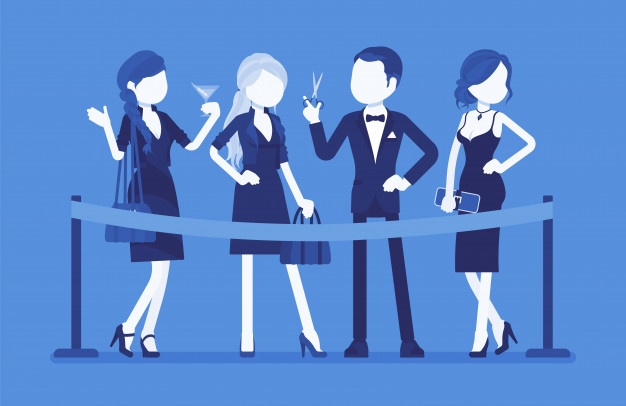 Entrepreneurs' opening event is often the most exciting part. You must be creative and avoid making mistakes to ensure that your event is a success. First impressions count the most – so, take some time to plan the grand opening business party, to finally introduce your business to the world. This grand opening event, even though you may not believe it, is an essential part of your presentation plan. This is your best opportunity to meet your customers and get to know them. It will also help you to establish your company's credibility. This article will show you how to organize your grand opening and get the most from it.
For each occasion, set goals
Every business person should have goals. Your grand ceremony should not be the exception. Set realistic goals before you start planning. For example, getting as much information as possible from potential clients to increase brand awareness. Ideas, goals, budget and marketing budget for grand openings. These are clear, concise, and practical steps for small business owners. Grand opening events are a great way to generate interest and excitement. This is a great way to show your industry to family and friends. It also allows you to connect with other local businesses. What are the benefits you will enjoy?
Create awareness
Create positive experience
Create excitement
Establish relationships
Your first and most important marketing strategy is the big opening ceremony. Not only do you want people to attend your event but also the entire city to get to know about you. Grand Opening is a way to make people excited and curious about your event. Your event should be attractive enough to win over the skeptical. If your business is brand new, you may have the opportunity to offer additional activities such as food and drink giveaways. Make sure the entrance is appealing enough to make a good first impression. It should be a moment to remember when you cut the curling ribbon.
Attracting potential customers is not enough. People should get to know you and eventually use your services. Big openings are the perfect opportunity to build relationships with local people. Build positive relationships with your neighbors. They are the ones closest to you who might need your help first.
No matter how exciting the event, parking spaces must be considered. You must create a positive experience for guests. This is important if you want them to feel satisfied and ready to try your products and services. You should ensure that you have enough space available for staff and guests.
Select an event type, and get planning started
It is important to plan your grand opening as soon as possible. It is essential to prepare for your grand opening. You must allow enough time for everything to run smoothly in order to make your event memorable. You should have as much fun as your guests at the event.
Besides creating an event that suits your company's purpose, you must also create a party you like to attend. These events are like sharing your dreams with the rest of the globe. Make sure you choose a venue that is clean, inviting and offers lots of fun activities. This will make your event the success you have always wanted.
Considerations for your event
Stay within your budget It is important to set aside money for your grand opening event. You don't want to spend all of your savings at once. You don't want to make your event too expensive. Your guests will remember it and talk about it for years to come. You should plan ahead for your grand opening party, and budget enough money to host the best celebration.
Advertise your community A few weeks prior to the big event, you should start advertising in your community using whatever medium you feel is most effective. You can promote your event on the following platforms if you are unable to decide.
Radio -Although most radio stations require you to sign lengthy contracts, others may allow you to promote your event for several weeks.
Social media-If you don't already know it, you've likely lived under a rock. Putting all your effort into marketing your business via social media platforms can be the best thing. You can target the right audience with social media platforms like Facebook, Instagram and Twitter.
Email-Direct emails are expensive but can make your grand opening announcements more visible to your audience.
Flyers-Although it may sound old-fashioned, it is actually quite effective. Flyers printed in are still very effective.You can let people know about your party by posting flyers. Flyers can be posted on local boards or handed out to passers-by on the streets. There are many local shops that will allow you to place ads for your business or other events. Make sure you make the most attractive flyer designs that attract the maximum amount of audience.
Why should they attend your business event
You must provide reasons for people to attend your event in order to make it a success. Free gifts are the best way to make people smile. Free food and drink is a great way to get started. Let's face it, most people will go out for free food and drinks. This will vary depending on who you are serving. You could, for instance, show some of your menu items if you open a restaurant.
You can also choose simple menus such as hotdogs and cater food from local restaurants. You will not only save money but your guests won't be hungry. You might consider hiring a band or other entertainment that is suitable for your guests. You don't need to spend a lot of money in order to host a grand opening party. Be friendly and keep in touch with your guests after the party. You might be able to convert them into loyal customers.