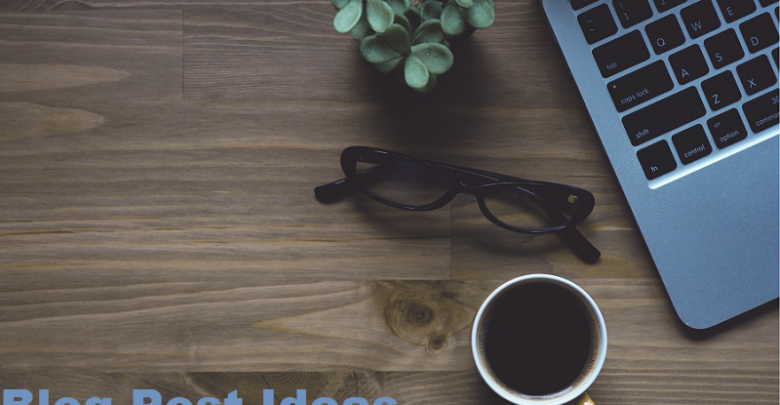 Have you ever stared at your screen and quit after running out of blog post ideas to write quality content for your audience?
You shouldn't quit, because writing informative and valuable content on regular basis is the key to get massive visitors for your blog. And if you are unable to figure out what to write more that will best engage your audience? Then you are here at best place.
We have gathered different types of blog posts that content marketers can use to attract and keep their audience wonderfully.
Go through the whole article in order to never run out of blog post ideas for your blog in future.
Types of blog posts that really work
Check out these result driven types of blog posts in order to have countless blog post ideas for your blog.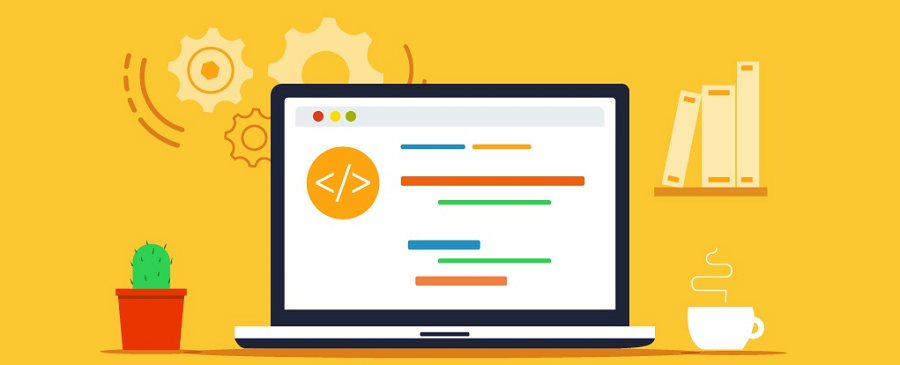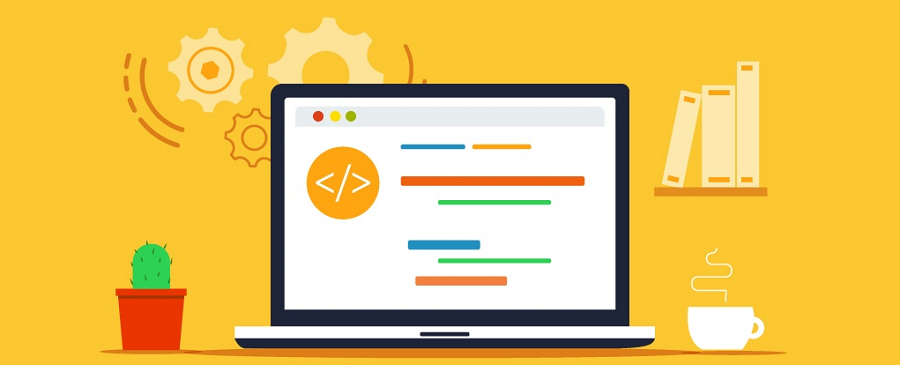 # 1 – Latest Industry News updates
Everyone read news not only to watch out the happenings around but to stay on the top of latest trends and updates in a specific industry or market.
So why not to embellish your blog with latest industry news & updates?
Simply turn the industry news into blog posts by adding your own flavor (feedback or criticism) and let your readers and other like-minded people read them quickly through your blog.
For example, if you are the founder of a digital marketing blog, you can turn latest Google updates, digital marketing trends and most modern search engine marketing techniques into unique blog post ideas that your readers will love to read as well.
# 2 – How-to guides or tutorials
Writing how-to guides or tutorials for your blog is something great that will not only amaze your audience but will also show your areas of expertise and skills in a specific field or niche. These are the simplest blog post ideas you can work on to grow your blog audience.
Through this way, you will help your readers in getting things done right that they are unable to do their selves.
In order to get desired outcomes in form of massive traffic, you should always write about things you are already familiar with and can do excellently.
You should always break your how-to guide or tutorial down into the smallest steps and into the simplest terms for the ease of blog readers.
Since your target audience always has different challenges and problems whose solutions they are seeking, you can lend them helping hand by providing them the easiest ways to get things done or fixed quickly and easily.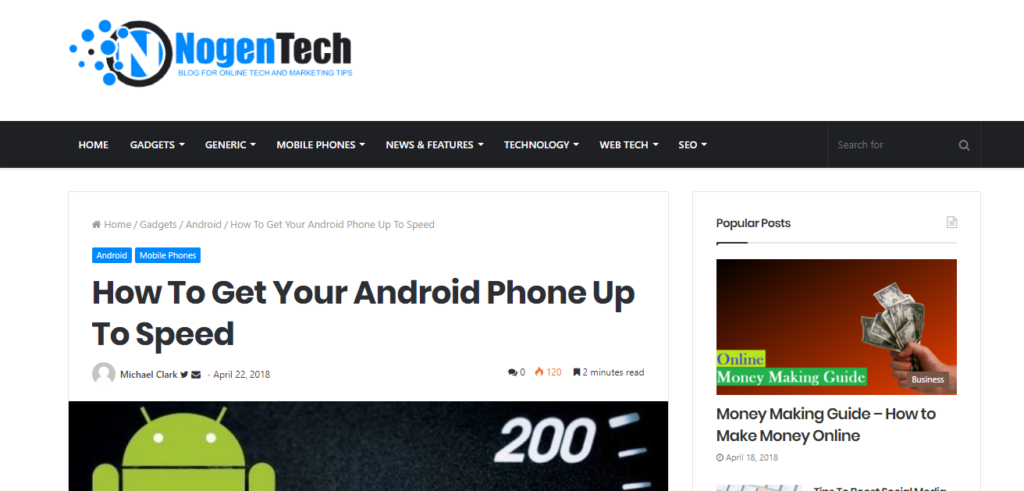 # 3 -Long list blog posts
Writing long list posts is one the best types of blog posts as these not only provide huge value to the readers but also enormously popular in the blogosphere to attract more audience.
In such blog post ideas, information and details are streamlined into numbered lists that can work for your readers like a charm. Such types of blog posts can assist your readers to get things done in a variety of different possible ways as you provide them big lists of ideas, solutions, suggestions or resources in terms of listicles or long list posts.
As numbers can attract readers' attention, listicles with numbers in titles can be clicked more and also get more shares than other blog post ideas.
# 4 -Resources or link lists
It sounds like sharing your personal experience with your readers to help them in finding best resources or links in the industry.
For example, if you have a great list of digital marketing blogs that you read daily to stay on the top of trends & updates in the industry, you can turn that list into a blog post so your readers can also have valuable and worth reading blogs to gather latest ideas and strategies to boost their endeavors.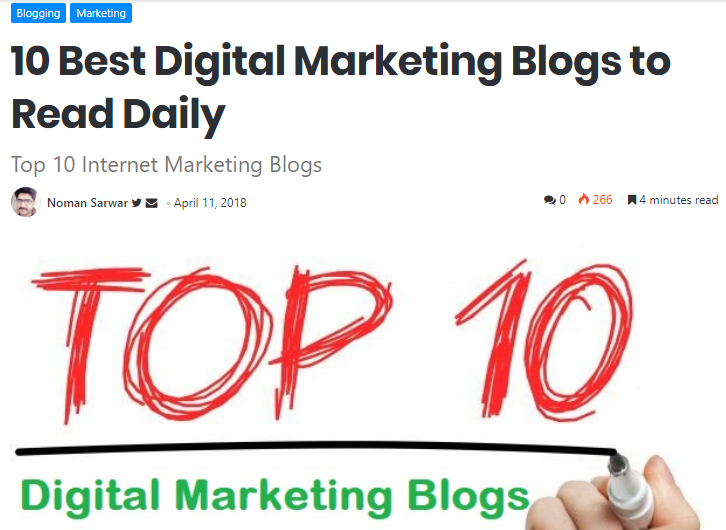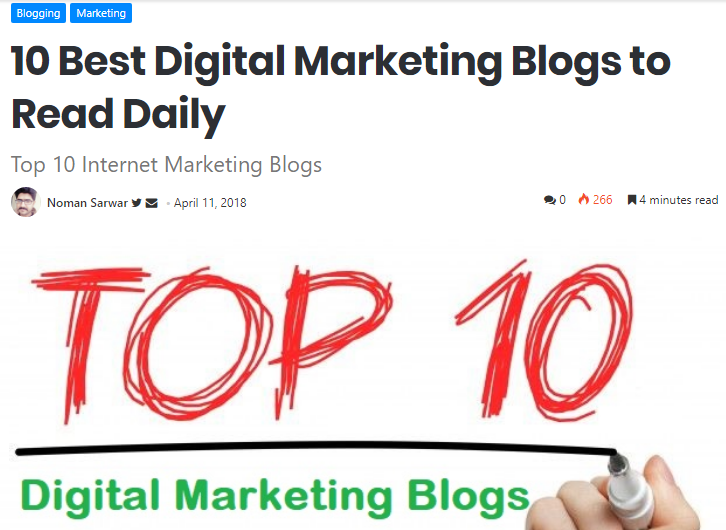 # 5 – Case studies
Yes, start sharing your hard work and things that go on behind the scenes when you struggle to get things in your or clients' favor. People always love hearing success stories, so why you are not sharing your own with your readers?
A thoroughly conducted case study is always fairly easy to write and also reveals hard work and determinations behind your success. Once a blog post based on case study has successfully be published on your blog, you'll be surprised how a single case study can encourage your existing readers and attract tons of new visitors as well.
# 6 – Beginner's guides
As all beginners always panicky to learn in a specific field, industry or niche, writing and publishing easy to understand and valuable beginner's guides on your blog can help your readers get proven ideas, suggestions and guides to get things on right track.
You can also be a great mentor by creating beginner guides in your niche or industry. For instance, as an experienced blogger, you can write a beginner's guide to prevent blogging mistakes to show them a right way to start and run a blog.
When writing a blog post with the title of beginner's guide, you can creatively utilize more than a few keywords in your piece of writing to get high ranks in search engines as well as to get more visitors for your blog.
# 7 – Checklists
I am not talking about listicles but checklists that can help your readers streamline different jobs, processes and tasks. It sounds like blog post ideas that explain how to do things more efficiently without skipping vital steps or elements.
As an expert blogger, you can prepare a definite blog post checklist for your audience that may include things to check before hitting publish button in order to make each and every blog post appealing.
When writing a blog post as a checklist, you should also provide the checklist in a printable document so they will be able to download, print and keep with them.