Tech
Top 10 Best Professional Data Recovery Software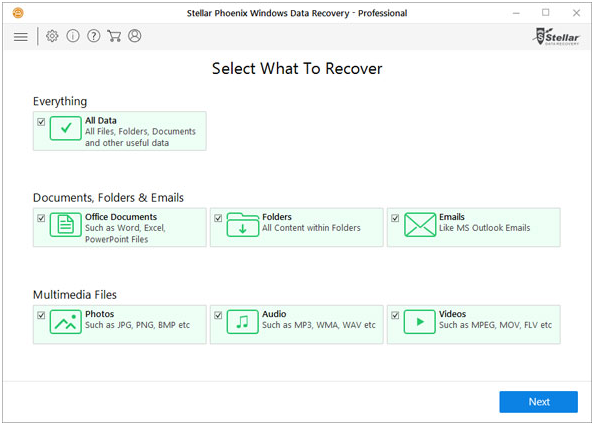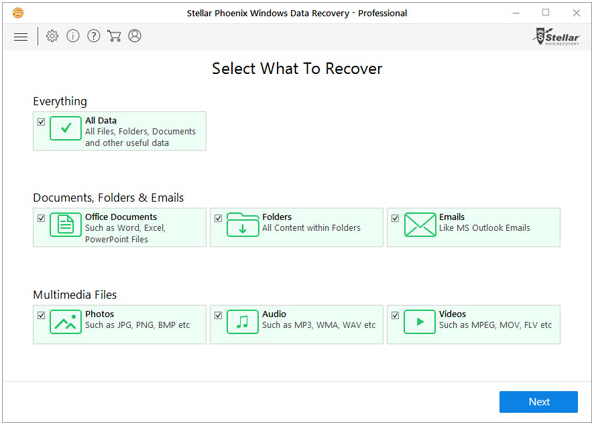 Unlike home users or beginners,data recovery professionals also encounter data loss challenges, undoubtedly. Some problems are so trivial that user scan resolve them with their knowledge, but some are arduous that users fail to resolve on their own and requires experts' opinion. At this stage, a good feature-rich software is the best bet for them.
If you are a professional user looking forward to a unique data recovery tool to cater your advance needs diligently, then here is a list of 10 best professional data recovery software for you. These utilities are intended for the advanced or business users who have in-depth knowledge about recovery methods, different files systems, hard drive operations, and much more. Read on to understand how these utilities undelete lost or accidentally deleted data needs effortlessly.
100% Secure and Reliable Recovery Solution with Advanced Options 
Very impressive all-in-one data recovery software for high-end users! It is top-rated owing to its smart features such as Deep Scan, turn On/Off files preview, HD-MOV raw recovery support, option to search specific file types in a specific folder/ logical drive.
Strengths:
Powerful Scan engine
Support for multiple DPIs
Support for better Preview and improved Unicode
Advanced setting options to edit existing headers/add new headers
Support:
FAT32, FAT16, FAT, ExFat, and NTFS file systems
Compatibility:
Windows 10, 8.1,8, 7, Vista, and XP
Quick and Reliable Data Recovery Tool
Another excellent recovery software that ensures easy and efficient recovery from MP3 player, digital camera card, and recycle bin along with Windows computer. This dedicated recovery tool has a user-friendly wizard. You can seamlessly recover emails, documents, files, pictures, music, videos, or other lost file types.
Strengths:
Deep Scan option
Provides automatic update
Option of Advanced file recovery
Option to support virtual hard drive
Support:
FAT, UDF and exFAT file systems
Compatibility:
Windows 10, 8.1, 8, 7, Vista, XP, 2008, 2003, 2000, NT, ME and 98
Easy and Efficient Data Recovery Software
A safe and efficient all-around data recovery tool. It is considered as an excellent data recovery tool for professionals owing to its improved tool set and impressive features. With this tool, you can smoothly recover lost emails, files, documents, photos, videos, etc. from your internal or external hard drives, USB drives, and removable drives.
Strengths:
Powerful Scan mode
Great response time
Option to save scan result and import later
Option to recover from over 550 varying file formats
Support:
FAT32, FAT16, NTFS, and exFAT file systems
Compatibility:
Windows 10, 8.1, 8, 7, Vista, XP, Mac OS X 10.11, 10. 10, 10.9, 10.8, 10.7,10.6
Efficient Data Recovery Tool with Unique Technologies
An impressive tool to undelete lost data and manage the same for long-term.Built-in Hex editor, disk copy module, remarkable documentation, file preview, and support for network data recovery are few of the key attributes that make it stand high among the list of top 10 software tools.
Strengths:
Support for 8 interface languages
Windows Explorer – style interface
M.A.R.T. attribute monitoring option
Option to create virtual RAID in case of damaged RAID
Support:
FAT32, FAT16, FAT12, NTFS5, NTFS, ReFS, and exFAT
Compatibility:
All recent Windows OS as well as Windows Server 2012 and 2008
Easy and Fast Data Recovery Tool
Whether you want to recover lost data from partitioning error, raw hard drives, crashed hard disk, Trojan infection, system failure, etc. Recover My Files is another sure shot solution. Using this software, you can efficiently recover emails, business-critical documents, photos, and videos.
Strengths:
Easy-to-use
Powerful recovery software module
Option of on-the-fly data preview
Performs scanning at low levels
Support:
NTFS5, NTFS, FAT32, FAT16, and FAT12
Compatibility:
Windows 10, 8, 7, Vista, XP, and 2003
Simple and Safe Data Recovery Software
An extremely easy and efficient data recovery software tool. With its smart feature like "Deep Scan", this utility tracks down in-depth to search all lost, formatted, hidden, or inaccessible files. The success rate of this utility is quite high.  Another plus point is its simple three-step recovery procedure.
Strengths:
Option of scan result backup
Windows Explorer structured interface
Can recover multiple files at one go
Option to import as well as export scanning result
Support:
NTFS
Compatibility:
Windows 10, 8, 7, XP, and Vista
Ultimate Solution for Undelete Lost or Deleted Data
An undelete program with advanced features, this tool user can easily recover deleted files and partitions. The key distinguishing feature is its ISO image file, which helps create a bootable USB, DVD, or CD for booting an unbootable PC. It also includes a feature to fix volume boot sectors.
Strengths:
Option to rollback changes done in the partition
Option to create Disk Images
Supports 4096-byte sector size hard drives
Option to save scan result and load back
Support:
exFAT, FAT32, FAT,and NTFS file systems
Compatibility:
Windows 10, 8, 7, XP, Vista, and 2008/2003 servers
Intuitive Data Recovery Software Tool
Like other software, it is another recovery tool to undelete lost or permanently deleted files and folders i.e. lost by hard disk crash, hardware replacement and malfunction, disk formatting, and virus or spyware attacks. A plus point is its advanced algorithms whereby you can easily recover all lost files and folders by thoroughly scanning the damaged partition.
Strengths:
Offers Windows Explorer style
Option to recover from operating system as well as storage devices
Option of 3 scanning modes—Quick Scan, Extensive Scan, and File Trace
Support:
FAT and NTFS
Compatibility:
Windows 10,8.1,8,7, Vista, XP, NT, 2000,98, and 95
Easy, Safe, and Efficient Data Recovery Software
Tenorshare Data Recovery with its ability to recover all types of files, make it a great recovery tool for professional users. Regardless of whether the data lost is due to pressing Shift + Delete keys, dead/resized/corrupted partitions, formatted drive, emptying the Recycle Bin, or storage media,etc. this pro-data recovery tool allows you to recover lost files.
Strengths:
2 recovery modes support
Option to recover only desired files
Option to recover from 50+ storage media types
Option to Filter search result by parameters like name
Support:
NTFS, FAT32, FAT16, and FAT12
Compatibility:
Windows 10, 8, 7
Effective, Reliable and User-friendly Data Recovery Tool
A must-have tool for the data recovery as well as forensic specialists, it is considered as one of the highly configurable and high-speed data recovery programs. With its smart features such as forensic capability, disk imager, disk editor, and much more, it ensures to cater the undelete process quickly and smoothly. This improved software also ensures recovery from unformatted hard drives.
Strengths:
Powerful and high-speed disk imager engine
Built-in disk editor module option
Partition recovery competence
Support for RAID analysis and recovery
Support:
FAT, exFAT, NTFS, and ReFS
Compatibility:
All Windows versions above XP
Conclusion:
Now, selecting the best data recovery tool is no more a tedious task.  With these a fore mentioned top performing data recovery software, you can easily choose the efficient undelete program that exactly matches the needs of the professional users. Out of these mentioned software tools, the Stellar Phoenix Windows Data Recovery – Professional is the highly recommended software owing to its smart options like effective search, advanced settings, multiple DPIs support, Power scan engine, and much more.