SEO
Tips to Write Great Content That Ranks for SEO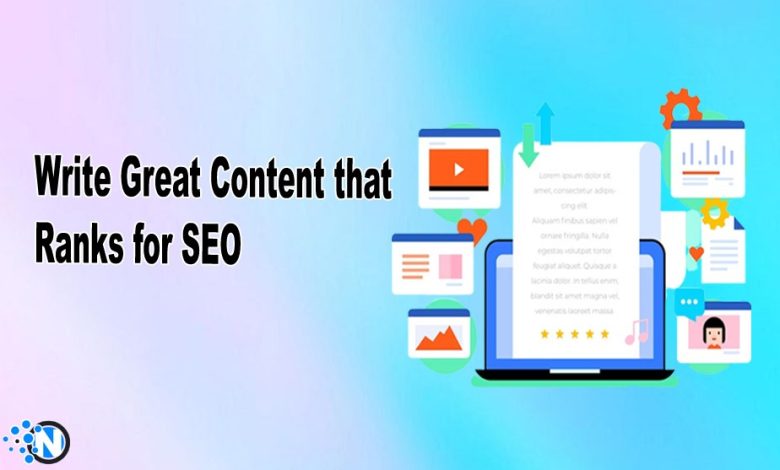 With the rise in the number of websites, writing great content to help it rank high in the search engine is getting increasingly compulsory. You must be precise and accurate and follow all the necessary tactics to make your site climb up to the top position in Google. Furthermore, your content must be according to the search engine optimization strategies as it is crucial to determining your articles' position in the SERP. Thus, your online visibility and traffic also depend upon the quality of your writing. To help you bring improvements, we have listed the top tips to write great content that ranks for SEO.
What is SEO Content?
Unlike ordinary content, which is basically meant to provide the data, SEO content is the one which is to be posted on a website or forum and make it rank in the search engine results pages. In this way, you will be able to spread your thoughts, knowledge, and ideas to global users and enjoy significant perks in terms of money and popularity. Moreover, the criteria for writing SEO content are also different from the ordinary standards and they must be fulfilled completely to get the desired results. Otherwise, you will end up with your content as it can't rank in Google and other search engines.
Tips to Write Great Content for SEO
Search engine optimization is vital in taking your website to the top in the search results. Further, if you design content that also matches the SEO criteria, you are likelier to dominate the competitors and appear before them. In the under-section, we have listed some important tips to follow which enable you to generate compelling content for SEO.
1 – Understand Your Audience
Firstly, you must understand your audience while writing SEO content. In the online world, there are two major types of content. One is meant to provide general information, while the other is for marketing the product. Determine your audience and check if they are looking forward to purchasing a gadget or seeking essential insights only. Afterwards, write the content accordingly to meet their interests.
2 – Perform Keyword Research
After you understand your audience or have decided on the niche, it's time to find the keywords on which you can write the articles. It is one of the most crucial steps in SEO content writing as getting the low-competition keywords improves your chances of ranking high in the results pages. You can leverage the help of different keyword research tools, like Moz, Semrush, Ahrefs, and others, to find the best topic to right on.
3 – Engaging Headlines and Descriptions
After finding the potential keywords, it's time to design engaging headlines that arouse curiosity among the visitors and make them approach you to learn more about the input data. Furthermore, it signals Google and other search engines about your content uniqueness and helps you achieve higher rankings. Besides, writing compelling meta descriptions increases your click-through rate and helps you comply with SEO techniques.
4 – Write Unique Content
With the rise in online competition, Google has strengthened its ranking criteria and allowed only those websites to appear in the search results with unique data and information. As a result, people will get the most authentic knowledge and take their experience to an advanced level. Numerous tools are present on the web that help you remove plagiarism from your content and make it unique. Firstly, you should write the content on your own. Then, pass it through certain tools to remove the copied content from it.
5 – Format the Content Structure
Next, you have to format your content structure to make it look visually appealing and well-organized. It is also one of the most important considerations while writing SEO content. You must design your content with proper headings and sub-headings and integrate keywords in the right place. It will help Google bots understand the context of your structure and improve your chances of getting higher rankings in the SERP.
6 – On-Page SEO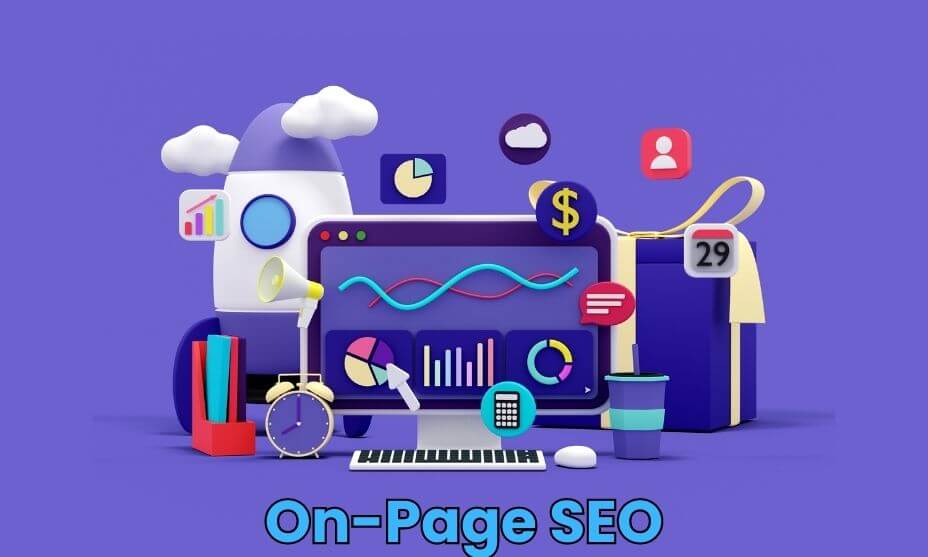 Search Engine Optimization is not only related to link-building and setting up the backlinks profile. It also involves on-page SEO of the content to improve the site's credibility and trust score. Such SEO requires you to add meta description, image subtitles, SEO title, short URL, keywords placement, and image optimization. As a result, you can comply with the basic SEO strategies that pump up your ranking.
7 – Use Images and Infographics
Google is now taking those websites high in the rankings, which uses visual elements to convey the data. Therefore, you must write compelling content and explain it with infographics and images. It not only enhances the beauty of your content but also makes it able to rank in the results by getting Google's attention.
8 – Latest Data
Google and other search engines, like Bing and Yahoo, are getting extremely sturdy regarding their ranking criteria. So, they only promote websites with the latest data about a specific niche. Thus, AI and other content-generation tools are getting useless. You must be skilled in your niche and try to provide the most advanced and latest knowledge to the users to boost their credibility and search appearance.
9 – Comprehensive Articles
Lastly, you should generate comprehensive content. It doesn't mean you have to increase the word count of your articles. Be precise while providing the information. However, indulge the required and associated information with the basic data in your posts to give them a distinctive touch.
Final Verdicts
All these are the details about the best tips to write great content that ranks for SEO. In conclusion, the tremendous rise in online competition and the number of websites have made it compulsory to design your articles in a unique way. Thus, it helps Google understand their context and rank it higher in the search engine result pages. Moreover, you should add infographics, format the structure, follow on-page SEO techniques, and write comprehensive articles to dominate the competitors. That's all about this guide. Stay tuned for more information!