SEO
The Crucial Elements of On-Page SEO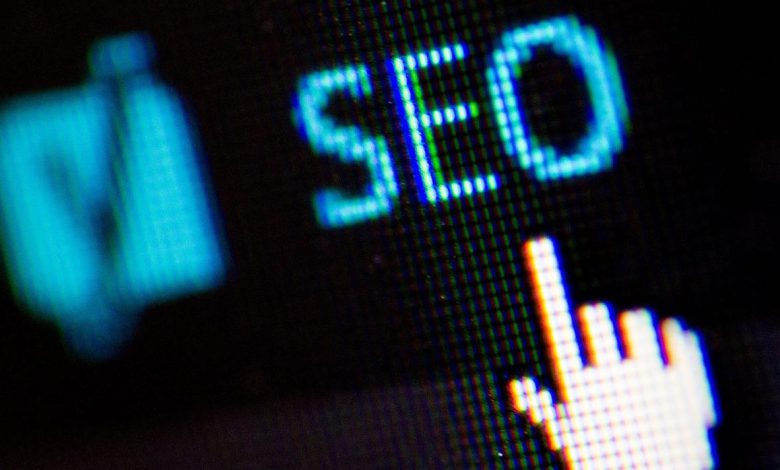 Modern search engines like Google and Bing take the time to review websites and genuinely understand the content. Therefore, these engines can better understand your website and material with well-optimized on-page SEO. If you employ SEO optimization, a search engine can determine if a user's query is relevant to your website.
Google is continually tweaking its SERP algorithm. Therefore, the modern algorithm can easily comprehend a searcher's purpose better. Moreover, this algorithm can provide relevant search results for that user.
Your website has different layers of material, such as images and meta-data. This is why modern users need to optimize material according to the most recent standards by giants like Google and Bing. Search engines can efficiently and adequately interpret your website to determine the SERP ranking. Therefore, you can retain customers and attract more visitors with the right SEO efforts.
Why Is On-Page SEO Important for Your Business?
Among the most popular digital marketing tactics is SEO. People should optimize the on-page SEO of a website regardless of the size of their company. Consequently, SEO continues to be a popular option due to its consistent and excellent return on investment. It comes with a cheap cost and long-term advantages. Therefore, on-page SEO provides the highest ROI among various digital marketing tactics.
Search engine optimization (SEO) relies heavily on on-page SEO. This is because it allows Google to grasp the core concept of each piece of content on your website. So, your website will rank higher in SERP outcomes. Moreover, SEO services can result in more organic traffic, sales, revenue, and improved user experience.
Google's search algorithm still has room for development. Therefore, it still needs assistance in interpreting new information. On-page search engine optimization (SEO) can save the day here and offer assistance. SEO optimization can help your website rank among top results and offer better online visibility.
How Can You Enhance Your On-Page SEO?
On-page SEO guarantees that your website is optimized for search engines. Ensure your writing style is appropriate and your information is simple to read. Additionally, you have to employ keywords all across your website. You can get help from an SEO specialist if you want someone to optimize your website. The process of on-site SEO never stops.
Learning SEO takes time, effort, and dedication. However, you have to continually stay in sync with the latest developments. You must know how Google functions and how you may apply that knowledge to enhance your website. Here are the topmost crucial factors to consider while optimizing your website.
High-Quality Content
This is easy and makes a lot of sense. The most crucial component of on-page SEO is delivering high-quality, relevant content. Title tags, keywords, and headings will only matter if high-quality content exists. Your material must be able to serve users' demands and provide answers to their queries.
Content Organization
Another crucial component of on-page SEO is content organization. Guaranteeing that your website is user-friendly has become necessary nowadays. There are many angles to understanding this point. You may see this from the viewpoint of your complete website to ensure that your navigation is set up correctly.
This entails ensuring that you can quickly navigate between pages and that your site's menu has links to all your essential pages. You can get help from a professional SEO agency to help with content structure.
Title Tags
When we think of on-page SEO and off-page SEO, title tags are among the most vital elements to improve. It also makes sense. This is your opportunity to make your website very clear to everyone. Your title tag should be user-friendly. Moreover, it should have relevant keywords in it.
Meta Description
In the SEO world, meta descriptions have been a contentious issue. Some people think it affects rankings, whereas others don't. You may describe the subject of your page in the meta-description section. Once again, take advantage of this chance to include your major keywords while creating an engaging outcome.
Internal Linking
An underappreciated and undervalued element of on-page SEO is internal links. It is crucial since it enables you to transfer authority across pages of your website. You should connect one page to other pages if your website has a lot of authority. You will have a greater probability of having each page rank highly as a result. The same goes for external links, where you can employ link building using third-party websites with high authority.
How Can You Enhance Your Online Profile and SEO?
Every modern website needs powerful SEO techniques to survive and evolve in today's market. A good SEO ranking will boost your business's positive and maximum visibility. Optimized SEO will push your website to the top of search results. Moreover, you can finally say goodbye to being stuck on page 2 of Google. Modern SEO practitioners offer some amazing and helpful tips for increasing SEO ranking.
The website should be mobile-friendly, offer fast load speed, and have unique and relatable content for the users for a robust SEO ranking. Moreover, it should have optimized images, META descriptions, and many reliable links. Lastly, the content should have feature snippets for easy readability and Google visibility. Let's explore how you can skyrocket your SEO and online profile.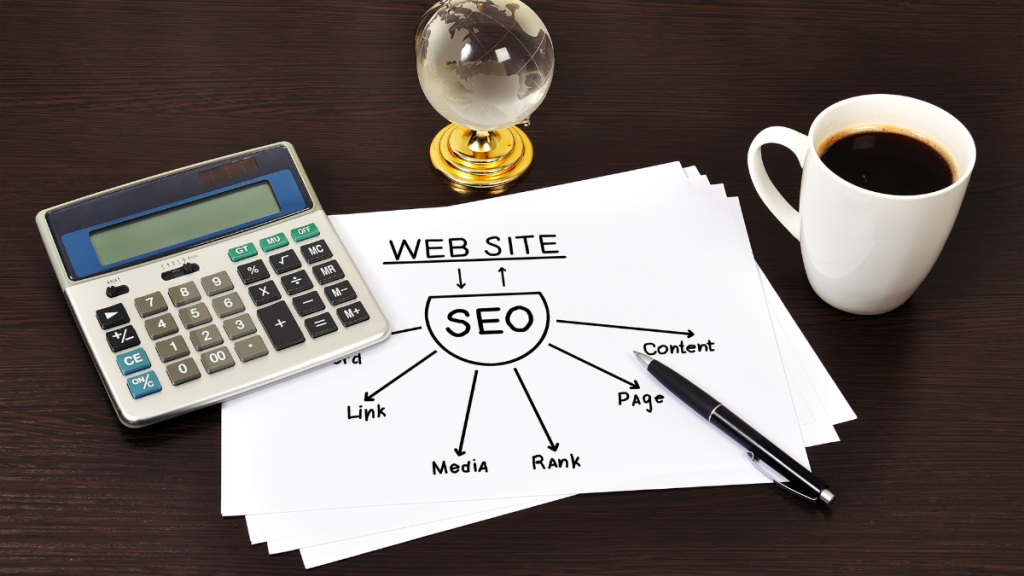 Optimize Your Business SEO and Online Impact
Optimizing the website is the best way to increase your SEO ranking. However, this optimization requires a unique blend of careful planning and masterful execution. Over the years, SEO professionals have gathered several helpful tips on tweaking your website for better page results.
Load Speed Optimization
If customers and users have to wait for more than 3 or 4 seconds to wait for your website, more than 40% will leave and never come back. Moreover, Google also constantly evaluates website loading speed, and slow speed will significantly harm your website's overall ranking.
On the other hand, if your website offers quicker load times for different sections and pages, users will keep returning to the website. Once users return to your website, Google will start ranking your website among the top results for relevant search queries. User retention helps boost SEO ranking.
So, focus on optimizing these to get a quicker load time. Once you have optimized your website's speed, users will likely engage more with the content.
Engaging Content
This is among the top local SEO tips. The content drives a lot of traction and traffic to your website. A website's content is used to create backlinks for your website, and the more backlinks you have, the more rankings you earn in search engine listings. Ensure the presence of content that is:
Customized
Tailored
Enticing
Suitable
Informative
Up-to-date
Use appropriate keywords in all your content pages. It will expand the probability of your website's relevancy when specific keywords are searched. Google monitors user time on every page, and your website will quickly get among the top results if you have a higher interaction time.
Powerful Backlinking
Internal and external links always add to the authenticity of small businesses. This makes them appear more relevant, up-to-date, and interactive. Links show that the website is authentic, active, and updated when interacting with relevant businesses.
Linking is another important way of growing the performance of search engine optimization. Backlinking techniques may get a little more complex, but with enough experience, you can understand the art of backlinking and how to tweak your website for better page results.
Take Your Business SEO and SERP Ranking to The Next Level
We may discuss every aspect of on-page SEO, but ultimately, it all boils down to ensuring that both people and search engines can interpret the content of your website. Including relevant keywords and their variants in crucial places on your website can help you achieve this. Moreover, you can get a professional SEO agency to help you with on-page SEO optimization. An SEO specialist can easily find weak spots and address any issues to optimize your website.
If you want to rank your pages higher than your competitors in search engine results, you need to focus on using the right SEO techniques and tips for your web pages. You must start using the right title and image name and choose the right dimensions for your respective image other than just SEO.
Moreover, you should use compressed images with the correct alt-tag description for the perfect image SEO. Similarly, you can hire the best SEO company to help you with image and text SEO. This will let you focus on your business logic while the SEO firm maximizes your online visibility.
Try the optimization tips above, or hire a good digital marketing agency to skyrocket your reach and customer engagement. Once you have invested time and resources into implementing these tips into your website, you can be assured that your website will rank among the top results on Google. With the tips mentioned above, you will no longer be stuck on page 2 of Google and will find your place among the top search results.