Marketing
Tips To Thoroughly Improve Your Email-Marketing Results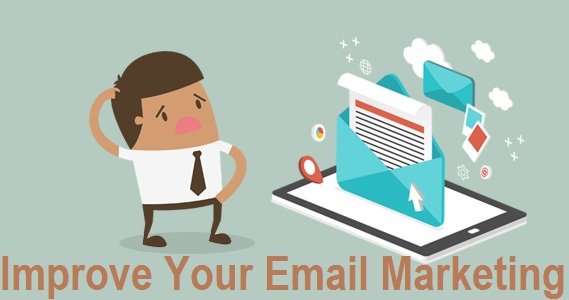 Whether you are a beginner or just want to know how to do email marketing effectively in order to generate more leads, prospects, and sales for your company or small business, just take these tips to improve your email-marketing results on to grow your business in effect.
These ways to improve email marketing performance are great to get started with result driven email marketing strategy as well as for building your subscriber list to get maximum ROI.
List-building remains one of the best ways to sustain a healthy online business because it is at its core all about building relationships and trust to increase sales.
Continue reading the best practices to keep in mind to get better email marketing results here.
Avoid compiled email addresses lists
In these days, you can find a lot of email addresses lists (free and paid) that can be used for email marketing but most of them are not fruitful for your business or field.
A person who is totally irrelevant to the products or services that you are selling, will never ever buy from you no matter how much persuasive your email content is.
So, try to avoid compiled email addresses lists whether free or paid and try to build your own lists of email addresses that will buy even a few dollars product from you.
You should find some better ways to build an email list of highly targeted and interested prospects to truly help your business grow.
Apply opt-in form on your website
If you have brilliant content for your visitors on the website but there is lack of any means of further communication or a way to take follow-up, you are going wrong.
You must add a simple to use and convenient opt-in form or subscribe form to get the information of visitors in order to keep them informed about business events and special offers as well.
As a result, snatch the opportunity to get more subscribers who are ready to read as well as buy from you. It helps you to generate the email list of the more targeted audience that improves your email marketing results.
Take out inactive subscribers
By doing so, you may feel that your email list is shrinking to a few addresses but it is better for your organization because inactive subscribers or email addresses are not worthy for any type of business.
It is something great that thoroughly improve your email marketing results by improving your response rate.
Through this way, you will enjoy the satisfaction of sending emails to people who really want to read something useful form your end.
Real name next to 'sender'
By adding your real name next to the word 'sender', offers your readers a possibility to bring into the light themselves with you and get comfortable with the statement you are sharing with them via your email message.
It shows that you are giving them more value by adding a personal touch to your emails, and it helps you to get more leads than ever.
An email with "do not reply" addresses can also have a bad impact on readers because it brings to an end those readers who really want to converse with you to inquire something more.
Maintain consistency
According to email marketing experts, customers and subscribers are grateful for people who contact them according to unsurprising schedule, whether your business marketing strategies are changing due to some reasons or due to business circumstances.
Keep in mind that sending only one email throughout the month is not enough but you have to send emails on a regular basis in order to get better email marketing results.
Sending an email once a week could be a great way to improve your email-marketing results but when it comes to keep them informed about special offers like Christmas or Halloween etc, you can reach them multiple times a week to improve email marketing ROI.