Google
Tips for Recovering from Google Core Algorithm Updates
Google Core algorithm updates are periodic upgrades in Google's policies that decide a website's position in the SERP. After the update, some sites with high-quality content and exceptional authority reached the top. On the other hand, some face a decline in the rankings. In 2nd case, you can suffer from severe adverse consequences in terms of reduced audience, poor credibility, and decreased number of sales and revenue. That's why you must work strategically to recover your site from these updates. We have developed this guide to provide you with all the details.
How to Recover from Google Core Algorithm Updates?
Recovering from Google Core algorithm updates could be challenging. However, the following points will ease your task quite incredibly.
1 – Understand the Updates
Firstly, you must monitor and analyze the Google Core algorithm updates to understand the new standards and rules to rank the website. Without proper knowledge, you cannot make informed decisions and will not be able to surpass the new challenges. Moreover, it is impossible to resonate with users' demands as search engines will not help your site move up on the results page. You must download new keys to direct yourself in this competitive landscape.
2 – Monitor and Analyze the Site
Next, you should monitor and analyze your website to determine how badly the update has impacted it. Check all the metrics, including traffic, engagement, spam score, authority, and others, to analyze whether they can be recovered. By comparing it with previous figures, you will easily learn about the next strategies to improve the affected metrics. Also, it enables you to leverage the associated support from respective professionals.
3 – Improve Content Quality
The foremost practical step to recover from Google Core algorithm updates is to improve the content quality and generate it according to new rules and regulations. You must add the best data available on the web in your content to make it more engaging and according to your audience's taste. Further, Google bots check the relevancy of your articles to provide users with the best results. Designing your content on these principles will boost your site ranking and help you reach the top of SERP again.
4 – Optimize On-Page SEO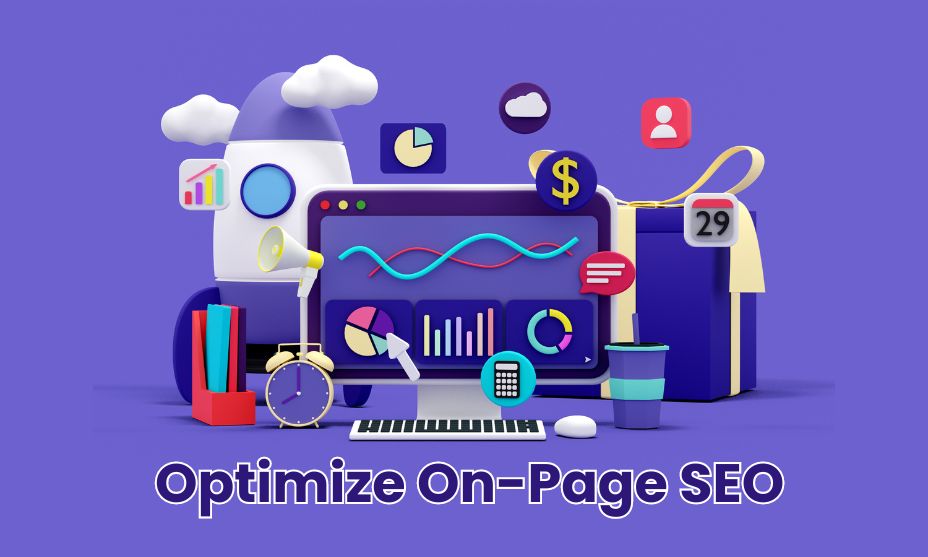 After generating the content, you must optimize its on-page SEO. It helps you improve your content quality and influences Google bots regarding your commitment to reach the top of the results page for a particular query. Properly research the keywords and add them to your content repeatedly at constant intervals as necessary. Similarly, add internal links to show you have taken the data from authentic sources. However, you must be careful regarding keyword stuffing and internal linking irrelevancy.
5 – Mobile Optimization
Now, optimize your website for mobile, as it plays a crucial role in recovering it from Google Core algorithm updates. With time, smartphones become the most essential gadgets for people to perform everyday tasks like browsing, streaming, and online shopping. That's why you must consider such a huge traffic source as your top priority. As a result, you can build your credibility and improve your trust score at different forums and communities.
6 – Improve User Experience
Making a website accessible and embedding it with proper features helps you improve the user experience and allows them to utilize all the aspects. As per recent Google policies, you must not add plugins to avoid copying your site's content. Similarly, there must be a proper navigation button and search bar to avoid searching essential elements and posts. This accessible approach impacts Google bots and helps them learn about the creativeness of your site.
7 – Boost EAT
EAT stands for expertise, authoritativeness, and trustworthiness. The core of this fantastic factor lies in the fact that you must research sufficiently to improve the quality of your site's content and quality. It helps you add all the required details users look for and meet their requirements. Hence, you can prove your authority inside your niche and build trust with the customers and users. Further, this enhanced EAT will direct you to the desired outcomes.
8 – Backlinks Audit
Backlinks are another critical factor for a website's ranking and decide its authority and rating in Google Core algorithm updates. A site with high-quality backlinks and an upgraded approach to natural link building is always thought to be more authorized and likelier to get ranked higher in search engine results pages. Therefore, you must audit your backlink profile to disavow unrelated links and create a proper strategy to direct yourself to get highly effective links.
9 – Diversify Traffic Source
After getting penalized in Google Core algorithm updates, you must look forward to diversifying your traffic source. Consider giving your site social boosts to improve its audience. It helps you maintain your total audience and revenue and signals bots that you have been in the results for longer due to a comprehensive SEO model. Such a wide-range approach benefits you greatly and amazingly.
10 – Consistency
It is important to note that recovering the site from the Google Core algorithm update is not a joke because it requires serious efforts with complete patience. You must work consistently to take it out of the sandbox again and get all the results as thought. On the other hand, inconsistent behavior will not let Google reconsider its decision to give a boost to your site's rankings. Consequently, all of your investments and plans will fail. Based on these, implication is also crucial along with planning.
Final Verdicts
Recovering the site from Google Core algorithm updates requires a complete blend of planning, strategies, implications, and efforts. Otherwise, you will not be able to redirect your site to the right track to reach the top of SERP. By understanding the updates and their impacts on the website's factors, you can create a comprehensive strategy to work precisely for maximum benefits. Moreover, by updating the content of affected pages and targeting the necessary keywords, you can take your experience to a sky-high level alongside your site reaching maximum users.