SEO
How To Get Backlinks From Big News Sites with No Money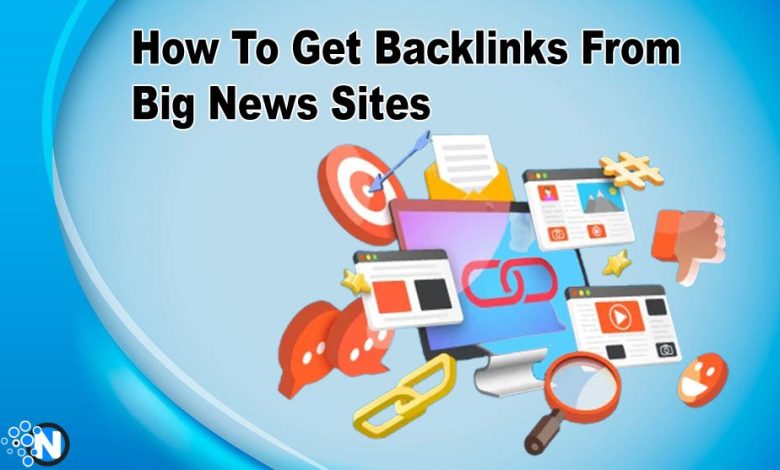 Backlinks from big news sites help you climb the SEO rankings incredibly and dominate the competitors to attain the first position. Having high-authority links from big websites is an excellent strategy to improve the backlink profile of your web page. However, getting or building links on them is extremely challenging as news sites only mention the most trusted ones to provide correct information to the public. Further, things get worse when you don't have money. In this article, we will explore how to get backlinks from big news sites without spending a single cent.
What Are News Sites?
News sites are of two types. On the one hand, these are online blogs or web pages owned by a particular firm to allow their audience to read their newspaper online. On the other hand, different users have created their personal websites where they share the news about current events and happenings in the world. It doesn't matter what the type is; Google has special consideration for both, providing them with a competitive edge in search engine optimization and ranking.
How To Get Backlinks From News Sites?
We previously described that getting backlinks from news sites is not everyone's cup of tea. You must be very calculative and careful while approaching them. Otherwise, you will end up with your efforts and plans in dismay. To help you out, we have listed some effective methods to receive backlinks from big news sites with no money. Follow the below-mentioned strategies methodically to enjoy the perks.
1 – Write On Hot Topics
One of the best ways of getting backlinks from news sites is by picking the hot and trending topics. Consider choosing the in-demand topics if you have a website where you post events and daily happenings details. For example, if you have a site based on the financial prospects of different countries, target the niche comprehensively. So, the news sites which seek the data come in contact with you, giving you a high-authority backlink.
2 – Deep Research
Whenever writing on a topic for which you want to get link from news sites, search the details deeply for in-depth knowledge. In this way, you can better explain your thoughts and ideas, which are easy to perceive by news bloggers. In the case of winning their trust, you can conveniently get backlinks from their sites to build high domain authority and appear on the top in the SERP.
3 – Compelling Content
After having a deep knowledge of the topics, you must write compelling content with essential infographics and simple words. As a result, the news site owner will find it appealing and easily understand your insights. Ultimately, they will mention you in their posts to allow the general public to reach you for more information. It will not only increase your traffic but also helps you improve the authority of your website.
4 – Strengthen Your Backlink Profile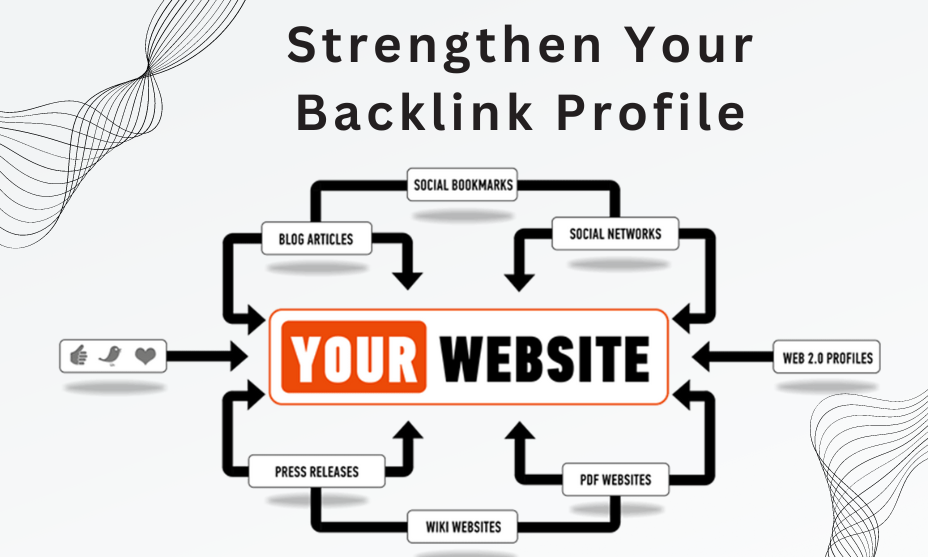 In the above sections, we have detailed that news sites only pick those websites which produce exceptional information and high-credibility score. The credibility and trust of a website are directly measured by its backlink profile. If your site has a strong backlink profile, news bloggers will consider you more authentic and consider giving you a backlink without any hassle. Further, it enables them to remain in touch with you longer.
5 – Achieve Higher Rankings
To get backlinks from news sites, you must get higher rankings in the SERP. Generally, the news blogger extracts the data from the website, appearing on the first page of search results. Therefore, you should take essential SEO measures to boost your rankings and appear in the top results. Hence, it will maximize your chances of being picked by the news sites and receiving backlinks on high-quality content.
6 – Ensure Social Media Presence
Having a social media presence can also significantly improves the chances of getting backlinks from news sites. With time, social platforms like Facebook, Instagram, Twitter, and YouTube evolved incredibly and now, they are the best source of information. If you have the same content on your website and have linked it with social profiles, you are likelier to get backlinks from the news blogs.
7 – Approach The Relevant Sites
One of the most traditional approaches to getting backlinks is reaching the relevant sites and asking them for backlinks. Although this strategy is now a black hat, you will benefit immensely. Shortlist the relevant news sites and try to extract their contacts such as Email, Telephone, or other channels. Send them a compelling partner program message and ask them to link your site to build its authority and credibility.
8 – Take Help From Haro
Help a Reporter Out, more often known as HARO, is the platform that allows news anchors and the general public to interact. You can use this platform to reach the reporters and provide them with essential data to create their reports. Moreover, help them by generating compelling content for them. In return, ask them to give you a shout-out by mentioning you on their sites and other news forums.
9 – Google News
Lastly, Google News is the most efficient way to get listed on the news sites. You must integrate your website with essential plugins to get it approved on Google News. In this way, you will improve your visibility in the search engine, improving the chances of backlinks.
Final Verdicts
All these are the details about how to get backlinks from big news sites. In conclusion, you must be efficient and precise when approaching news site owners to ask them for links. Follow the essential tactics to maximize your chances of getting links from them. Strategies like higher rankings, in-depth knowledge, compelling content, and social media presence help you build a higher authority and credibility, making you more likely to be picked by news blogs. In addition, platforms like HARO also help you a lot to get high-quality links without money. That's all about this guide. Stay tuned for more information!