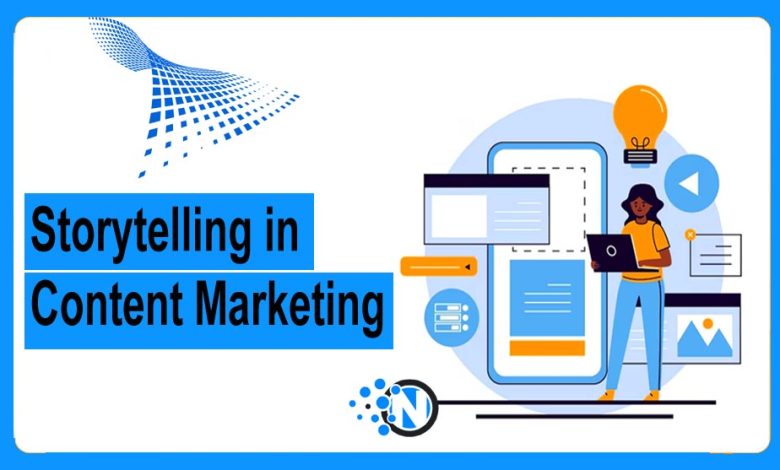 Content marketing emerged as one of the most powerful strategies to improve your audience number as well as engagement. Moreover, it helps you convert your visitors into potential clients. However, you must be very strategic to optimize your content for the outcomes mentioned. The most effective technique to get these results is through storytelling. It enables you to conveniently convey your brand's thoughts and working capabilities to your clients. We have developed this guide on top strategies for adopting storytelling in content marketing to pocket its ultimate benefits and advantages in this highly competitive landscape.
What is Storytelling in Content Marketing?
As the name represents, storytelling is a way of describing and communicating the necessary information in a story-like style. Hence, the users and visitors will understand the data more efficiently. Storytelling in content marketing is a comprehensive method of using compelling narratives to influence users and connect with their emotions to craft and deliver content beyond features or services. By focusing on emotions, values, and relatable experiences, brands can create memorable and authentic content to build stronger relationships with clients and deliver them the required products. Another exceptional perk of storytelling is that it humanizes the brand, making it more relatable and trustworthy in this crowded digital landscape.
How to Adopt Storytelling in Content Marketing?
The under-section will highlight some critical points to adopt storytelling in content marketing to provide an enhanced experience to the users.
1 – Understand Storytelling
Firstly, you must understand storytelling and its ultimate impact on the users and on your brand's visibility. The main benefit of this exceptional strategy is to evoke a strong emotional connection with the clients and take the necessary steps for a comprehensive emotion. Moreover, storytelling captivates the audience's attention and keeps them engaged longer than traditional methods. Furthermore, it helps you create a unique identity for your brand in this highly competitive landscape. 
2 – Identify Brand Narratives
Identifying and crafting a solid brand narrative is crucial for successful content marketing storytelling. You can start by identifying the primary purpose of the brand and the services you will deliver. Then, you must leverage the potential of compelling and engaging words to create a strong brand narrative. It also helps you understand your audience and their pain points to provoke them to purchase your services.
3 – Craft Compelling Stories
After having a clear brand narrative, it's time to put efforts into creating compelling stories that align with it for enhanced consistency. You must utilize the potential of depicting the hero's journey to deliver all the details as it looks more fascinating. Similarly, you can encourage your customers to share their stories and experiences about your products or services. As a result, you can add authenticity to your brand and demonstrate real-world applications.
4 – Choose the Right Content Formats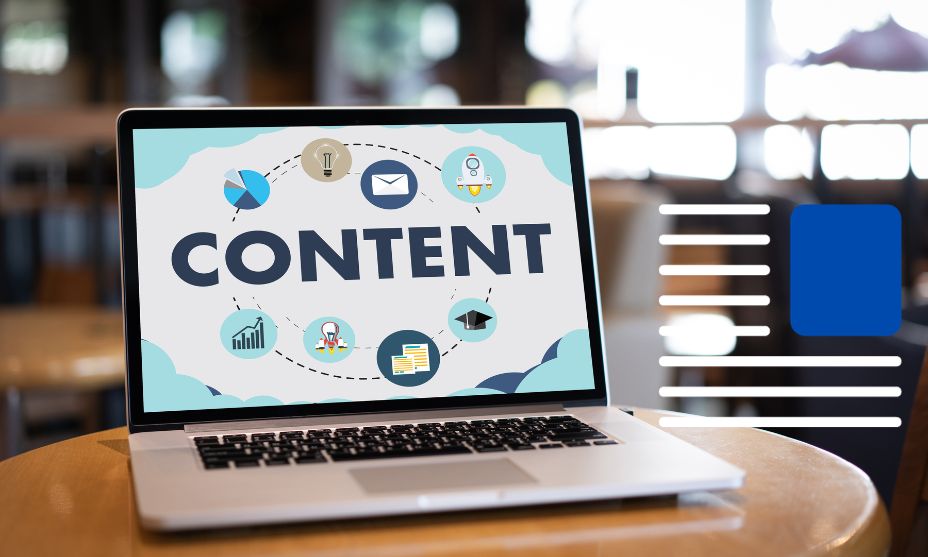 During content marketing, you must focus on choosing the correct content format to allow your audience to learn all the details in the best manner. Among the top formats are blog posts, videos, infographics, and podcasts. In this way, you can resonate with the client's requirements and simplify the stories into more precise and digestible formats, making them ideal for data-conveying. If we discuss the best among the mentioned formats, videos, and blog posts are the best methods.
5 – Leverage Social Media
Social media platforms like Facebook and Instagram have evolved. Now, they are more than ordinary entertainment platforms because of the continuous evolution and integration of essential features. Therefore, you must leverage the power of social media to reach a wider audience range and deliver your services to them. By addressing the comments and queries of the customers, you can build trust and credibility, serving you for an extended duration.
6 – Build Content Calendar
Scheduling the content with storytelling in collaboration is another critical requirement to maintain consistency and customer base in this highly competitive landscape. You must target specific events to utilize the stories' potential to promote your products and generate more sales. Similarly, you can set the frequency of content sharing to engage your audience continuously. Moreover, mixing different types of content and teaching the audience at various intervals will bring more productive outcomes.
7 – Measures and Adapting
Measuring the impacts of storytelling in your content marketing strategy is also vital for continuous improvement. You can align with your storytelling goals by identifying the key performance indicators. Similarly, you can perform experiments with A/B testing and content formats to determine which one gives you the best outcomes. Also, analyze the feedback and work to bring the required changes accordingly.
8 – Stay Authentic
Next, you must stay authentic and true to your business efforts and work precisely to maintain transparency in your functioning and marketing campaigns. Hence, you can improve your trust score and have your hands on the best outcomes. However, you must avoid over-promotion as it may annoy and frustrate some potential buyers, negatively impacting your business's credibility.
9 – Evolve With the Audience
Another key feature for a successful storytelling strategy in your content marketing approach is to evolve with audience requirements. Whenever you shift to a new region or target a specific audience, you must direct your marketing efforts according to the needs of that particular region. Integrating their feedback into your improvement strategies will put you on top to pocket all the desired outcomes. Moreover, changing the storytelling strategies to meet the audience's requirements can be achieved with the help of segmentation.
Final Verdicts
Storytelling is not only a trend but also a timeless strategy that continues to shape the world of content marketing. By understanding the power of storytelling, crafting compelling stories, choosing suitable content formats, leveraging social media, building a content calendar, measuring and adapting, staying authentic, and evolving with your audience, you can harness the full potential of storytelling to connect with your audience, build brand loyalty, and drive business success. Moreover, you can bring ultimate outcomes through increased sales and revenue. Hence, it takes you ahead of your competitors in this extremely fast-paced environment.