Reviews
StoriesDown- The Best Instagram Story Viewer & Downloader for 2023
In the world of social media, Instagram has become one of the best platforms among people all over the world. There are many people who love to spend their time on Instagram and want to see people's stories, posts, and videos. They must find a way to get a chance to download and watch those posts, stories, and videos anonymously but unfortunately Instagram does not provide a source or way to do this activity.
Remarkably, your problem is going to be ended, StoriesDown is a platform and software which appears very fruitful in helping this kind of move. In this article, we will cover all aspects of StoriesDown and its impressive features and use.  
What is StoriesDown?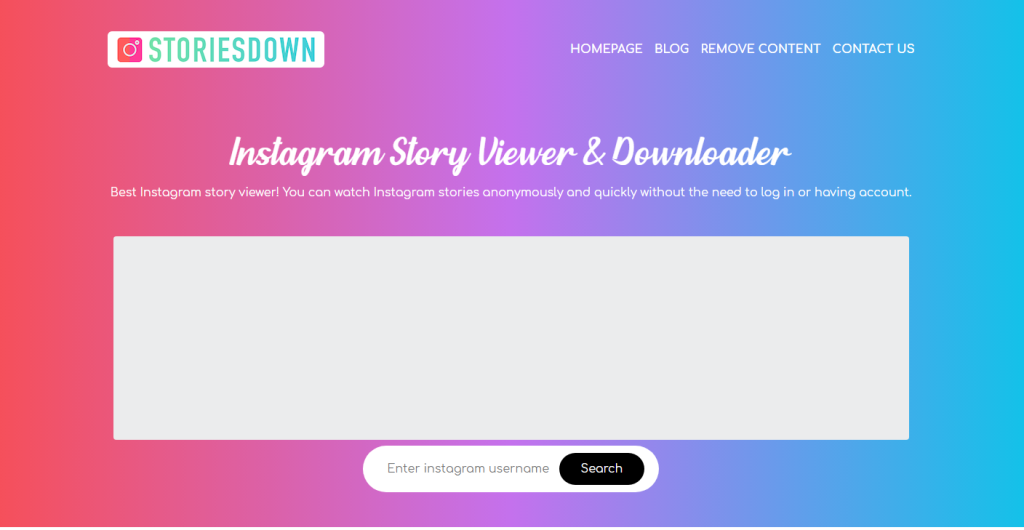 StoriesDown is a software and tool that helps users to download numerous stories, videos, and posts from different Instagram accounts anonymously. More interestingly, it keeps everything hidden of your turn that you perform on peoples' Instagram IDs. This helps the users to watch different stories anonymously on Instagram. The more interesting thing about this platform is you need not worry about having an account or sharing your personal information.  
Moreover, people become so happy when they come to about the outstanding features of this platform. There are exceptional qualities of this tool that people enjoy while using it.
Best Features of StoriesDown
You may have a movement of pleasure and happiness when knowing about the attractive features of this web tool. All in all, the users pass through a delightful environment while getting the advantages to use this software.
Browsing Instagram Anonymously
StoriesDown provides an opportunity for users of exploring different accounts, profiles, and stories without being afraid of sharing their identity. It makes the users tension-free when they come to know that the next person will know nothing about themselves when they download anything from their accounts.  
This would be another best feature of StoriesDown offering the chance to users download any of their favorite stores, photos, and posts quite easily. There is a search option available where the users can get anything on their mobile very smoothly. The user will not face any restrictions or difficulty in making this move.
The best trait of this website is to help you recover your lost data. Sometimes, when there occurs any problem or mistakenly you deleted the chat or messages that seem very important to you and you are looking to get them in return, by using the tool you can get all your lost chats, photos, and messages.
The other best trait of this software is that it is very users friendly. There is no need to spend a good amount of your time learning about this platform. There are very simple steps that can be performed by any beginner user. When any user start using this platform, can use it very easily without having any problem.
Need Not to Have an Account
This is the most interesting and reliable feature that grabs plenty of users' attention. The users may visit the account unlimited time without having an account. Here you are not insisted on signing up or creating an account. It allows the users to download any of their liked posts, video, or post secretly. You may try this to get an outstanding experience.
Alternatives of StoriesDown
StoriesDown is a game-changer web tool, let's see some more cool alternative
1. Mystalk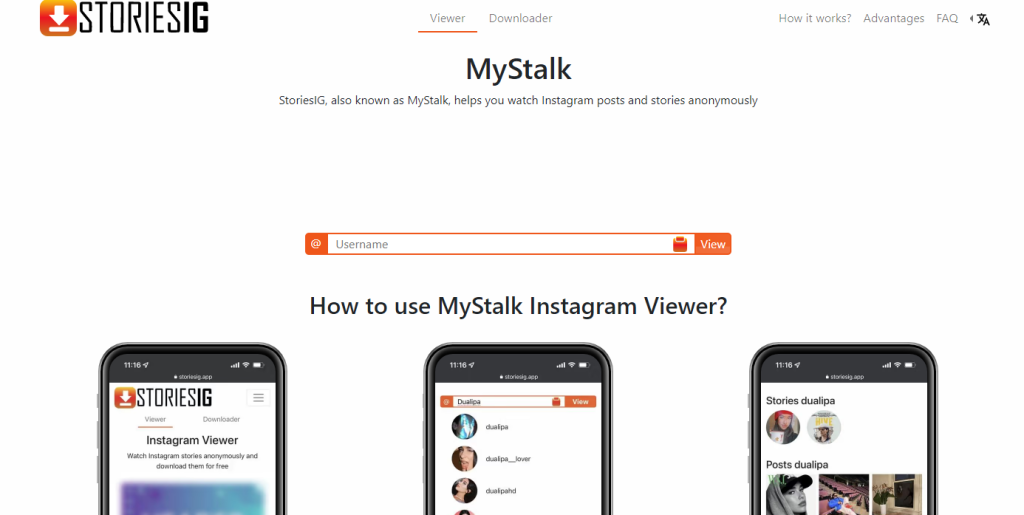 Mystalk is another best platform that has also very popular among Instagram users. Users who are very curious to have a platform that can help them to watch different Instagram users' all activities privately. This is software that can fulfill their wishes and help them to see stories, posts, and videos on various Instagram accounts anonymously.
2. Dumpor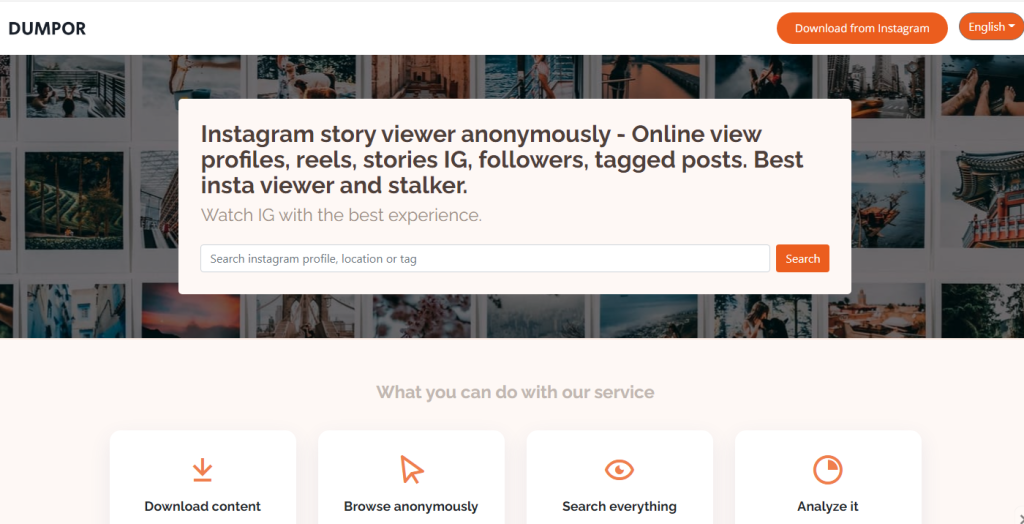 Dumpor comes to help people who want to visit Instagram accounts without letting their identity or revealing any clue of their visits while they download any of their favorite stories, photos, or videos. The people who have the ambition to secure their identity, Dumpor helps them in this concern.
3.     Storistalker: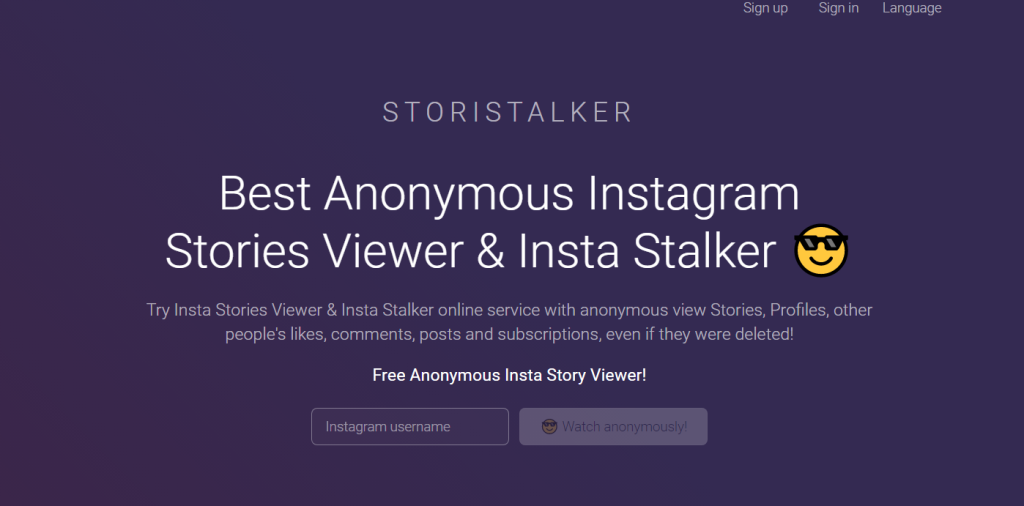 If you are looking for a platform like StoriesDown, then Storistalker is here to offer the best services. It works in a very simple way; you need to enter the username of the profile in which you are interested. It will give you full access to that profile where you can download any of their content secretly.  
4.     StoriesIG: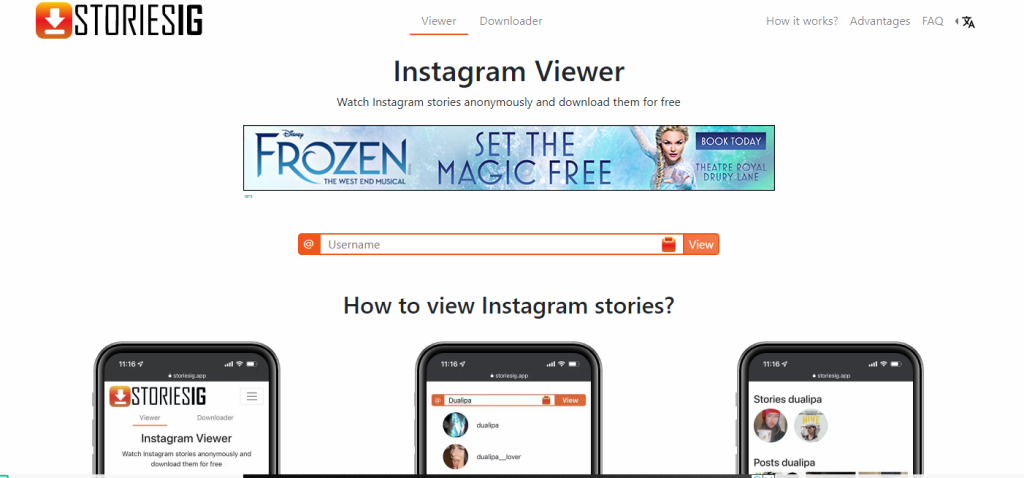 This is one of the best alternatives to having access to private Instagram accounts. It helps users to download any content from a public account without following it. If you are willing to download any content from a public account, this would be the best option for you. You can download Instagram stuff from here without any login details.
5.     IzoomYou: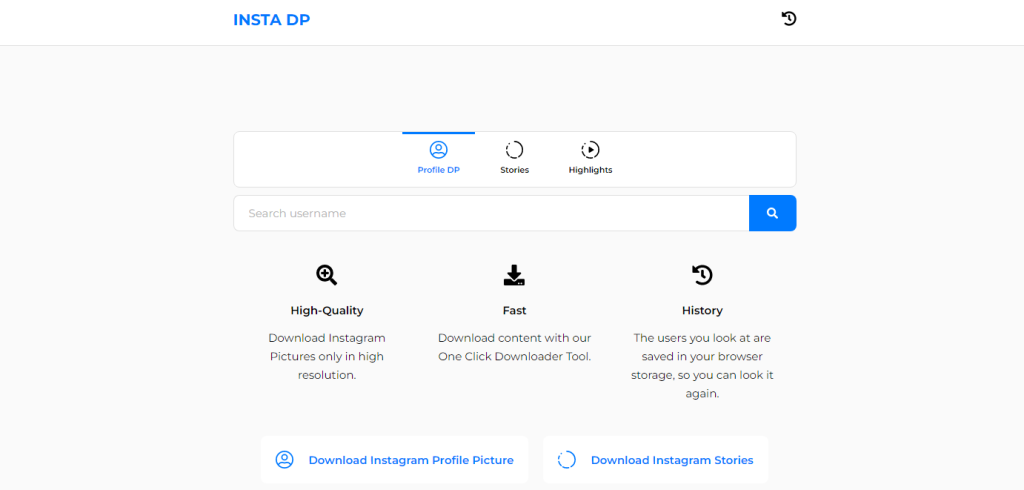 IzoomYou is a web-based application that provides the facility to its users of downloading any Stories from any public Instagram profile. It is very easy to use; you need to enter the username of the profile from which you want to download content. This application is very popular among people because it offers to download content without any need of creating an account or login details.
Final Words:
StoriesDown is a web tool that helps its users in various ways. It is the best platform for people who want to download any content from Instagram accounts secretly. The users can get their most liked stories without having the tension of uncovering their individuality. There are many more interesting features as well that StoriesDown is providing to people. If you want to know more about this web tool, can visit the above body of text.