Internet
Spectrum Self Install Guide For Beginners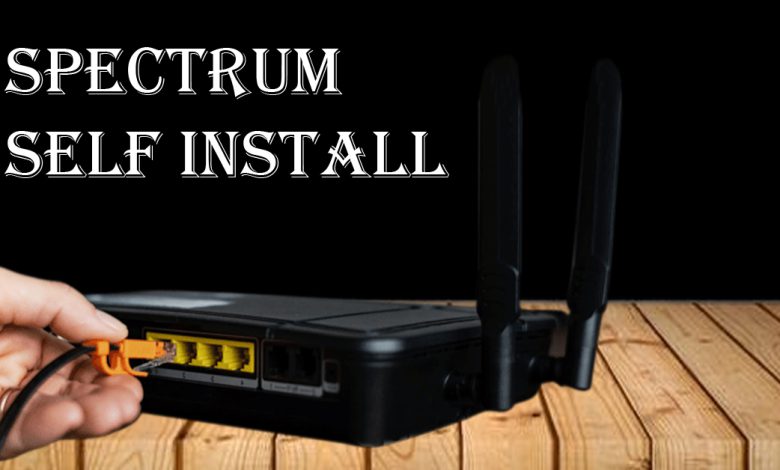 In the period of the pandemic, many businesses, working, and educational institutes were restricted to online internet services. In this period, internet services were in high demand. Government restricted people to go out unnecessarily and they were allowed to stay indoors. High-speed internet was the requirement of every house. So, spectrum internet services were the best option available. This internet service has a plus point that you do not need any internet technician to install this internet service in whatever area you want. You can self-install the spectrum internet service in your area by following a few important protocol steps and you are done. It also saves you from the charges of technician and avoids you from catching corona during the period of the pandemic. You just need a self-install kit that you can order online and you are not charged a penny for this service by spectrum internet services. In the kit, you will be given the following things:
Ethernet cable
Router for wifi
Two power cables
A guide on how to use the kit and protect it
Modem for internet
A coaxial cable
It also contains a coax splitter and a cable for a phone that contains services for the phone.
Steps to Spectrum self install internet:
1st step includes the connection of the modem:

In the first step of spectrum self install, you will look for a coax outlet that is working and it is also known as a cable outlet. YOU have to look for it in your home. Then look for the desired length coax cable that is present in your kit so that it can fit in between the place from the outlet to the area where you want your modem to be placed. Then you need to make sure that the modem power cable is in some electrical socket that is working and also plugs it into the modem. In the case of the firmware update process, your wait time would be twenty minutes.

 You have to wait for five minutes otherwise. Now the question arises how would you know that you have correctly done this step, you will see that the blinking of light that shows online status would stop and a solid light would remain there.

In case you want to set up spectrum TV also along with spectrum internet, do an additional thing that adjusts and connects the coax cable with a coax splitter.

The Internet connection can be made by using an Ethernet cable for the plugging process of the computer into the modem in case of any internet connection that you are currently using in your home.

But in the case of your wifi, you would need router installation before activating the internet connection.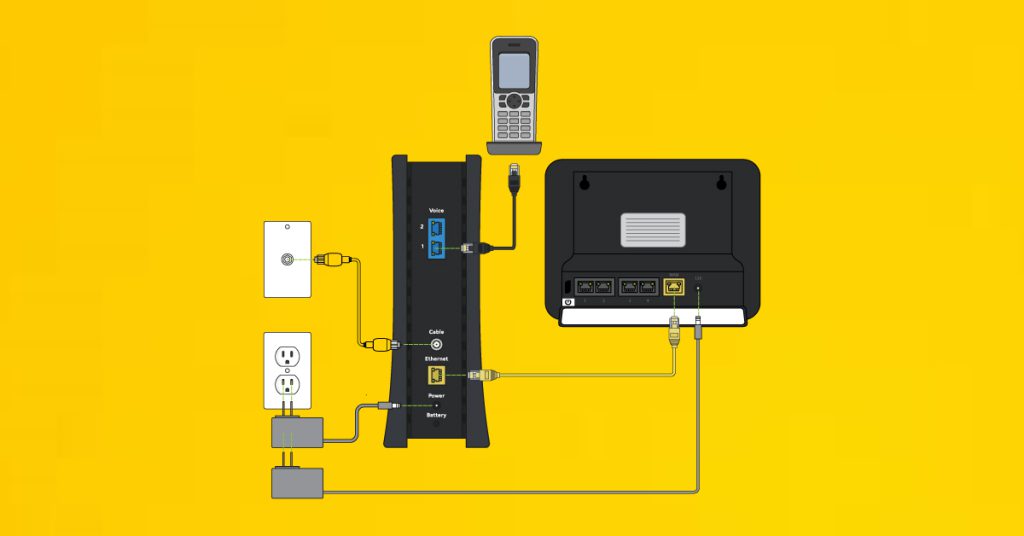 Step 2 includes the connection of modem and router:
In this step, you will use an Ethernet cable to make a connection between your wifi router and modem. Then look for a nearby electrical socket in which you can easily plug in your router and then wait for a blue light to turn on usually the first ten minutes. But the time limit can change depending on the nature of the type of modem and router that is being used. Also, the need for the router to get a firmware update decides the time limit.  Turning on a solid light is a signal that the router update is completed and now it is ready to use and work. 
Step 3 includes the connection of the router and any wireless device that requires internet.
On the back of routers, two networks for wifi are present. You will have internet signals in case of connection to either of them becomes stable. It is your choice to which network of wifi you want your wireless device to connect to.  Also, a password is present on the back of your router. Spectrum wifi can be connected to any wireless device such as a mobile phone, a tablet, or any laptop by inserting the given password when you are connecting to the spectrum internet.
Reason for the presence of two networks on the router's back:
Routers for Modem wifi can use 5 GHz and 2 GHz and both of these networks work on different frequencies of the internet. The latter network is good for connection to most of the smart devices that are present in your home and the frequency of this network is much better than that of network 5GHz that is able to connect to your computers which are present at a farther distance from your router.

5GHz network works best for those devices that are at a minimum distance from the router. When the distance between routers and devices using 5GHz signals is less, signal strength is much stronger and this network works best for those devices that need strong internet signals for their working and use the heavy connection of the internet such as smart TVs, computer devices, etc. Even in computer gaming cafes, gaming consoles use this type of network as they need a stable connection for their visitors.
Step 4 includes the service activation of Spectrum internet:
In this step, you have to make the spectrum internet connection useful. You have plugged in your device in the previous step, now go to the page of spectrum activation by using either your laptop, phone, or computer. You can use the installation guide book to check for the exact website address and open it. Once you open the website, various on-screen prompts will be visible to you. What you have to do is verify your account so that your spectrum internet service activation gets completed. Start answering the questions that pop up on the page that you are currently visiting. If you face any issue or hurdle while self-installing the spectrum internet, you are free to ask for their customer service group and they would help you in installing spectrum internet service.

After you are done with the answers to all the asked questions, spectrum internet service is yours and you are free to use it the way you want. Enjoy the fast-speed internet for connecting with your friends, and relatives from all across the world.