Business
How to Make Your Small Business Communications More Effective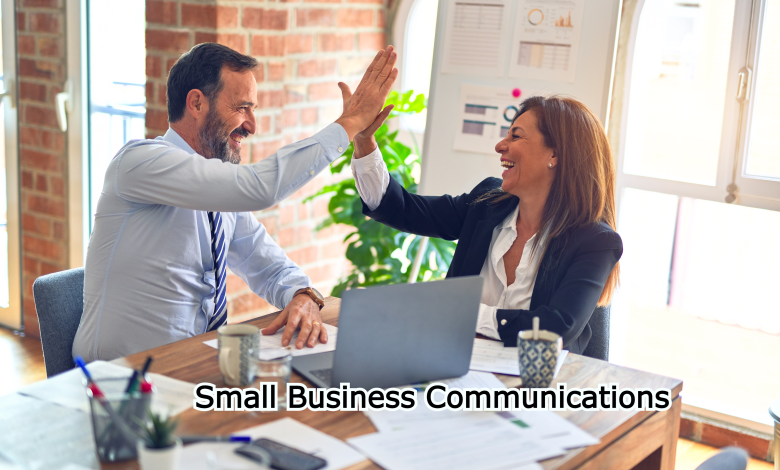 Communication is crucial in any setting, especially in small businesses that still need every little profit and growth. It is the bedrock of productivity and collaborations around the workplace. The slightest miscommunication can jeopardize your business activities and make the business crumble in a short time. Since running businesses requires all the time you can get on your hands, small business communication is a pivotal element to look into. Effective communication avoids toxicity in the place of work as individuals easily achieve solutions to conflicts and problems.
According to Neat data analysis, the average cost of miscommunication in smaller firms with 100 employees is $420,000 per year. For the success of your business, you have to go back to the drawing board and ensure you and your employees adhere to effective methods of communication. This applies to any communication form, be it emailing, phone calls, or simply texting.
The Importance of Communication on Small Businesses
Acknowledging the benefits that come with good communication skills is the first step toward success. Whether it's internal communications between you and your team or external communication with customers and prospects, executing it well culminates in many advantages.
Promotes Creativity and Innovation
Being able to talk freely and share ideas is important for the growth of a business. It is where your employees can showcase their creativity and in doing so your company starts witnessing more innovative ideas. Whether it is the ability to discuss the company's leadership, the solutions to problems, or exchanging ideas on how to conduct the operations, you will reap huge gains from these.
Builds Teamwork
A unified team is critical for the growth of small businesses and proper communication is the foundation of this. Having an understanding team helps build bridges, and individuals want to work where they get to enjoy friendship bonds with their colleagues. Not to mention, clients and customers feel most comfortable where they feel there's transparency. When your staff communicates clearly and genuinely despite the ranks they occupy it boosts the morale in the workplace and the team remains a united front despite any conflicts that arise in the future.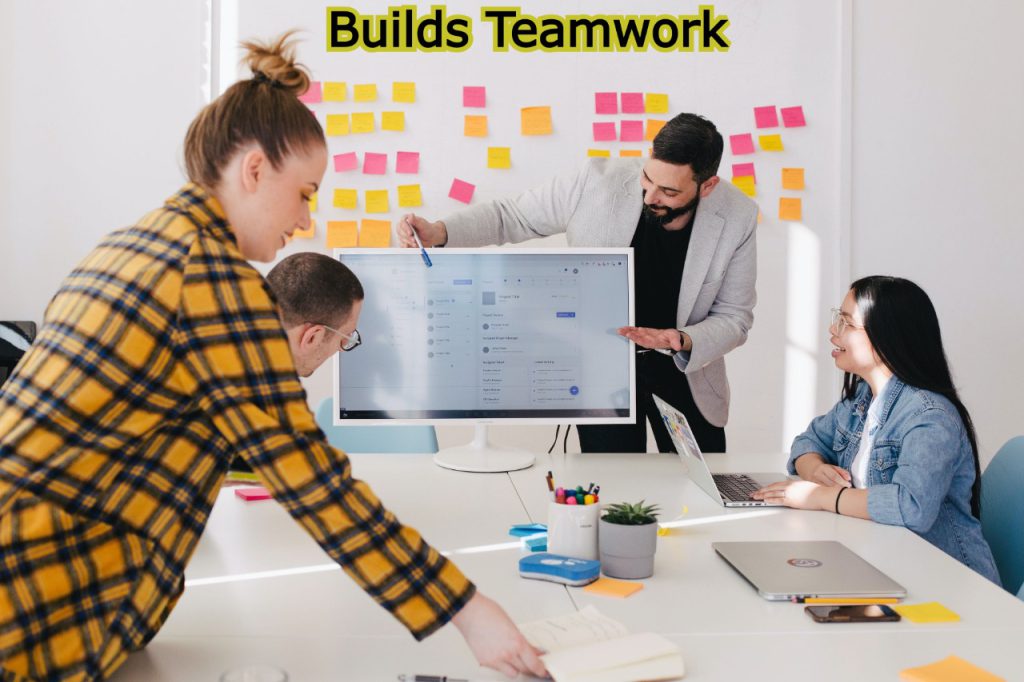 Warrants High Productivity
Good communication skills inside the office do wonders for business growth. A report from Holmes shows that the cost of poor communication at smaller companies is $37 billion. When well informed, employees spend quality time working on their roles rather than searching for resources. Availing that important information to the staff on time keeps them engaged and ensures they feel valued.
Increases Transparency
Open communication allows the team to honestly open up about what they feel about the company to their seniors. Without it, none of the individuals will feel safe enough to voice their concerns or receive feedback. It is your duty to encourage your staff to speak openly by being friendly to them.
Improves Relationships
As mentioned earlier, communication is the foundation of any relationship. Keeping a strong relationship between all the parties in the business setting through consistent interactions creates a hospitable environment. By keeping the language friendly and positive at all times your organization is sure to achieve this.
5 Tips to Improve Small Business Communication
Miscommunication results in unnecessary confusion, sometimes even conflicts. So, how then can you ensure your team has the crucial communication skills needed to execute your goals and avoid losses? The following are some of the tips to have readily at hand.
Encourage Feedback
Getting the response to the communication passed in a company is just as important as the actual process of communicating. Therefore, it is important to get and receive feedback as it helps the management to improve the performance and keep track of the company's growth. This goes all the way from head management down to the lowest rank.
Apart from surveys, you can collect feedback through software like Small Improvement, and employee engagement apps, that build timely feedback. Sometimes just asking for feedback directly during staff meetings could give you an idea of what people think.
Consider a Multi-Channel Approach
Opening up communication channels for the team to use creates a platform where the staff can actively share their creativity and opinions. Also, they will regularly be at par with subsequent activities and projects. Multi-channel approach makes it easy for people working remotely to communicate with other team members without the need to meet face-to-face.
To take full advantage, your company needs to use communication tools like ULTATEL and Microsoft Teams to send quick messages and hold video meetings. These modern communication technologies serve as roots for effective communication.
Make Information Accessible
Anything can go wrong in a workplace, deadlines not met, or projects not done well. Rather than waiting for such scenarios to occur, it is critical to get the right resources necessary for tackling tasks to avoid pointing fingers. Managers ought to lay out the proper information before assigning duties by explaining how the project is to be done and when it's due.
Making information accessible about how the organization operates also benefits businesses in the long run. Such resources could be tutorials, guides, mission and vision statements, employees benefit plans among other general information.
Make Sure to Have the Best Communication and Collaboration Tools
Investing in the best communication and collaboration tools is important for business success. Holding meetings and working together on vital projects through these platforms keeps everyone informed. IP Telephony for one has advanced features like auto attendant and instant messaging that could keep your business running smoothly.
IP Telephony also makes it easy to integrate voice communications with your CRM and other business tools like cloud phone systems and project management.
Invest in a Corporate Small Business Phone Line
In this digital day and age, having a phone line for small business communication aids in enhancing communication between you and your customers. Whichever the cost, purchasing one will serve you well and you will enjoy the extra features it comes with. The most common phone system options used by small businesses include VoIP, which manages all your voice communications via the internet, Landline, and Virtual Phone System. The costs of these phone lines depend on the service provider and the plan you choose.
The Bottom Line
Business communication in a company should be sound for everyone to ensure clear understanding. In doing so, you'll avoid many issues that arise in an office environment thus setting a conducive environment which in turn increases the productivity of the team. Putting into use approaches like multi-channel techniques and communication tools helps achieve the desired outcome.