RemNote is an online knowledge database that helps you to transform your notes and important files into flashcards for long-term repetition and memory. This may be beneficial for someone's personal and creative notes. You can import or export knowledge from different other sites also. You can put and get the knowledge as want or think. It generates automatically flashcards from your notes and figures out the maximum tie you needed to revise them. In this way, it is helpful for long-time remembrance and instant revision.
You can easily use and get advantages from the site and expand your knowledge easily.
RemNote
RemNote, this platform was introduced in 2020 by Martin Schneider and Moritz Wallawitsch. Their mission was to make the people reinvent their capacity to think, learn and integrate. To become the biggest knowledge management platform, the administration took initiatives in the research of neuroscience and Psychology with the latest web technology. The company with its hardworking team is helping thousands of people to memorize their tasks. Every bullet point in the RemNote presents a unique piece of knowledge that can be used to make a PDF file or flashcard.
Benefits of RemNote
RemNote is also considered one of the convenient ways to get the advanced tech knowledge management service. 
User can import their content from Work flowy, Anki, Dynalist ANDMarkdown instead of exporting the contents in other contents.
Creating links and ideas in real-time will help you to supercharge the subscription.
It is easier to send flashcards and documents to students and friends instantly.
Researchers and enterprises can also rely on the platform for product launches, study policies, subject-wise note-making, and research connections.
There are strict policies on the site to save all the important and authentic information of the user perfectly.
Available on desktop, web browsers, and mobile applications
The distance repetition learning schedule offered by the RemNote helps users with knowledge consolidation in their long-term memory.
Features Of RemNote
Every software has some specific and exceptional features to provide their user with the best user experience. Therefore, RemNote also has some specific and good features for users,
Complete User Guide
The software is very unique and seems to be only one of its categories. The software is used by a specific group of people having the same interests. There are no more guidance details available for the customers to deal with the issues while operating the site. Therefore, the company has its big guide feature to help you at every step.
Notes, Docs & Outlines
The software provides you the opportunity to capture and think about your ideas. This is long-term memory to save your docs, notes, and outlines.
Smart Flashcards
Flashcards are also considered the fastest learning guides. You can also create Flashcards from the site instantly without indulging in other formalities.
Web Articles
You can also able to link and highlight the important references into your PDF or web articles without switching to the app.
Reviews
RemNote has an honest review from the customers and the satisfied customer's feedback is only due to their hard work and good facilitation for the users. It will not wrong to specify them as market dominance authorized platforms. Many reviews are also uploaded on the official sites given by professionals and students.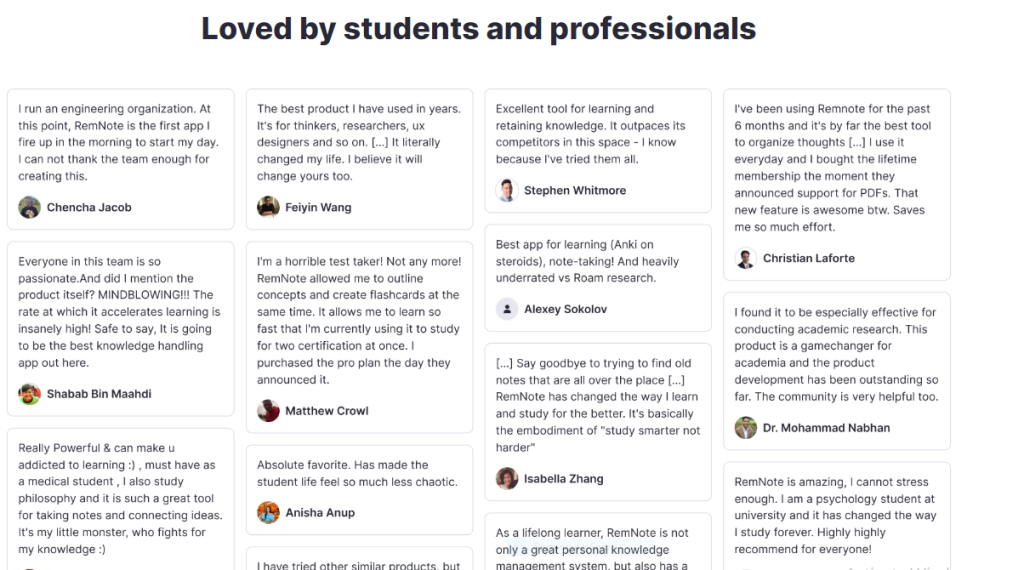 RemNote Pricing
The Pricing of the browsers is not skyrocketing for the users. Its functionality is more than its pricing. The main purpose of the site is to give the users their best services. There is a freemium package with some basic requirements. To access all the features you can buy monthly or lifetime subscriptions.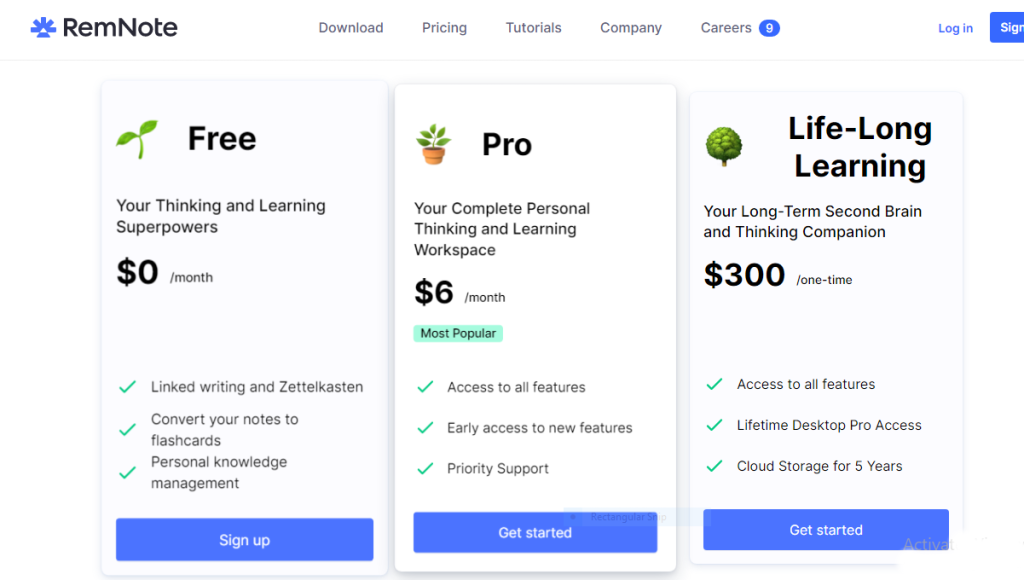 Conclusion
RemNote is the best and most friendly tool for all those who cant afford to have a number of copies with them all the time. They can transform those into flashcards are notes through this platform. As such the pricing plans and other features are very cooperative for the users. Hope this detailed note will be worth reading for you.