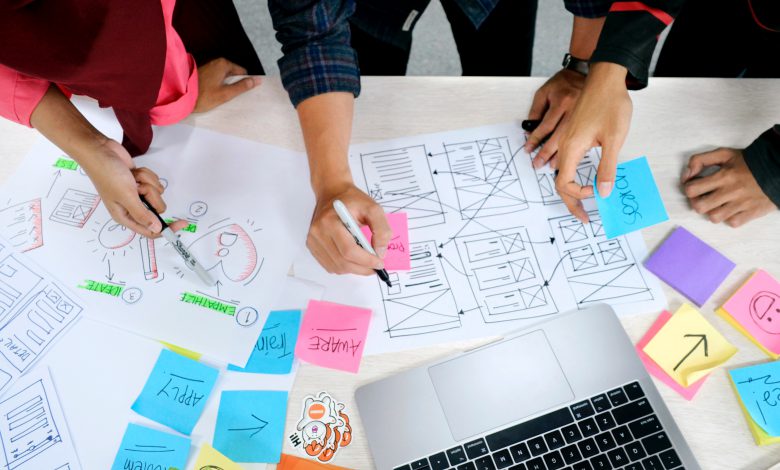 If you want to succeed in this competitive business landscape, along with high-quality products and services, you need to provide your customers with an excellent experience too. Since a big number of customers usually encounter your brand online, every aspect of your business website must provide visitors with a fantastic experience. A robust and good online presence is as imperative as having a tidy storefront. Modern consumers are savvy about website design and expect a particular level of sophistication when visiting a business or brand online.
In this article, you will read about how to provide your customers with an excellent experience by creating a funnel-based approach based on their needs and concerns.
Also Read:
Use Website Layout Strategically
In this digital era of life, a beautifully designed website that is easy to navigate can go a long way in establishing your business as an authority in the industry. Think about how the overall layout of your website can help visitors find, understand, and consume the information being presented. Minimalism and broken grid website layout are other trends in the industry that can help you stand out and outpace your competitors by improving the experience on your website.
Create Engaging Content
A website full of engaging and informative content is key to enhancing the user experience on your website. Modern consumers want more than buying stuff. They want a fantastic experience if you really want them to visit back for more purchases. Effective and engaging content tells a brand's story while establishing a strong connection between the brand and its customers. 
Great content can come in a variety of formats like blog posts, infographics, vlogs, and case studies. It helps them build and improve brand identity. As a result, customers know more about the brand and are more likely to purchase from there. It is also said by customers that 82% of modern consumers start trusting brands right after reading content on their websites.
Read:
Provide Necessary Information Concisely
People visit websites to collect user details and information before they make purchases. This is the reason; you should provide necessary and useful information in a concise and effective manner. When information is provided in a structured and elegant manner, it helps you make sure website visitors get what they are looking for. Web designers are focusing more on simpler and easier-to-navigate designs.
Create Clear Calls to Action
It is very easy to forget about the most important element 'call to action when you are focusing more on elements like the overall appearance, feel, and layout of the website. Calls to action are an integral part of overall website design as they help visitors easily take an action you really want them to take. That's why you should put special attention to them. 
Every single page of your website should have a dedicated, clear, and strategically placed call to action. It could be just linking to your homepage from a landing page or service page or a link to a scheduling system so users can book an appointment.
Must Read:
Optimize for Mobile and Speed
Factors like page loading speed, mobile responsiveness, and navigation are more important than ever before. They can contribute a lot and can have a considerable effect on the overall UX of your website. People use their mobile devices for internet searches that are connected to high-speed internet 4G and LTE technology. They want a website loaded quickly with all essential elements so they don't have to zoom in or zoom out to read and consume information. 
If your website takes more than 3 seconds to load properly and is hard to view across mobile devices, the visitors will bounce away for a better option. This is the reason; you should optimize your website for speed and mobile not only to improve user experience but to secure more leads online.